So what's a girl to do on the Isl of Santorini after a slog of shopping other than gaze at glorious Sunsets from her eyrie atop the volcanic ridge? Drop on down and view one from sea level of course. And what better way to do so than via a sleek cataramaran huh? So said half the island! I'm talking wall to wall catamarans, though no two the same, our discerning Aneon Villa hosts Alexandra, George and team selecting the best on which to luxuriate. And that's exactly what we did. Heck why not, that's what holidays are for yes?
If your popping said jaunt on your Santorini 'must do' list, may I suggest jumping on board the brand new 560 semi-private. A 22 person limit 'spread yourself all over the decks' wine in hand fest that most other cats don't afford. Leisurely swims, snorkeling, drinkies and BBQ feasting while moored along side a red beach, a white one and a batch of hot springs for good measure. Oh! And a sail past Indian rock, Acrotiri and Aspronsi as well as the volcano and the Caldera cliffs of Imerogivli (where our home resides) and Oia, the perfect possie from which to watch that imitable sunset. Disembarking at Ammoudi harbour no mean feat as cat upon cat queue obediently to shed their sunburnt and slightly dazed cargo into the chaotic traffic. Not us for we are whisked away in a private van and dropped right on our doorstep. Too civilised by half.  (Sunset Oia Cruises)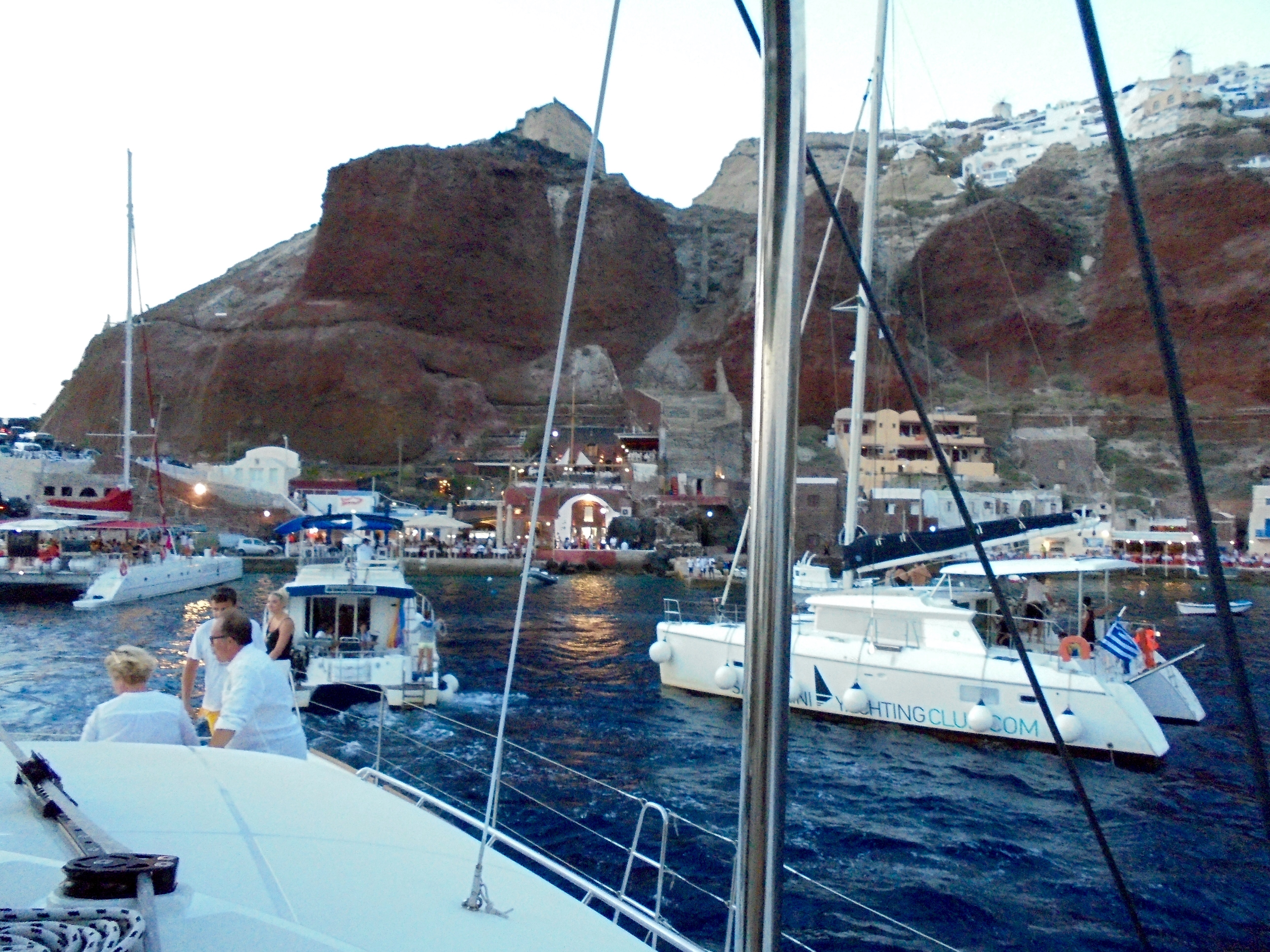 Meanwhile, while Jen's examining the shops or seeking shelter from the relentless sun, I'm climbing to the top of turrets, running down cobbled steps, dodging donkeys and tourists in my path to snap just one more shot. Just one more. Here's a few faves: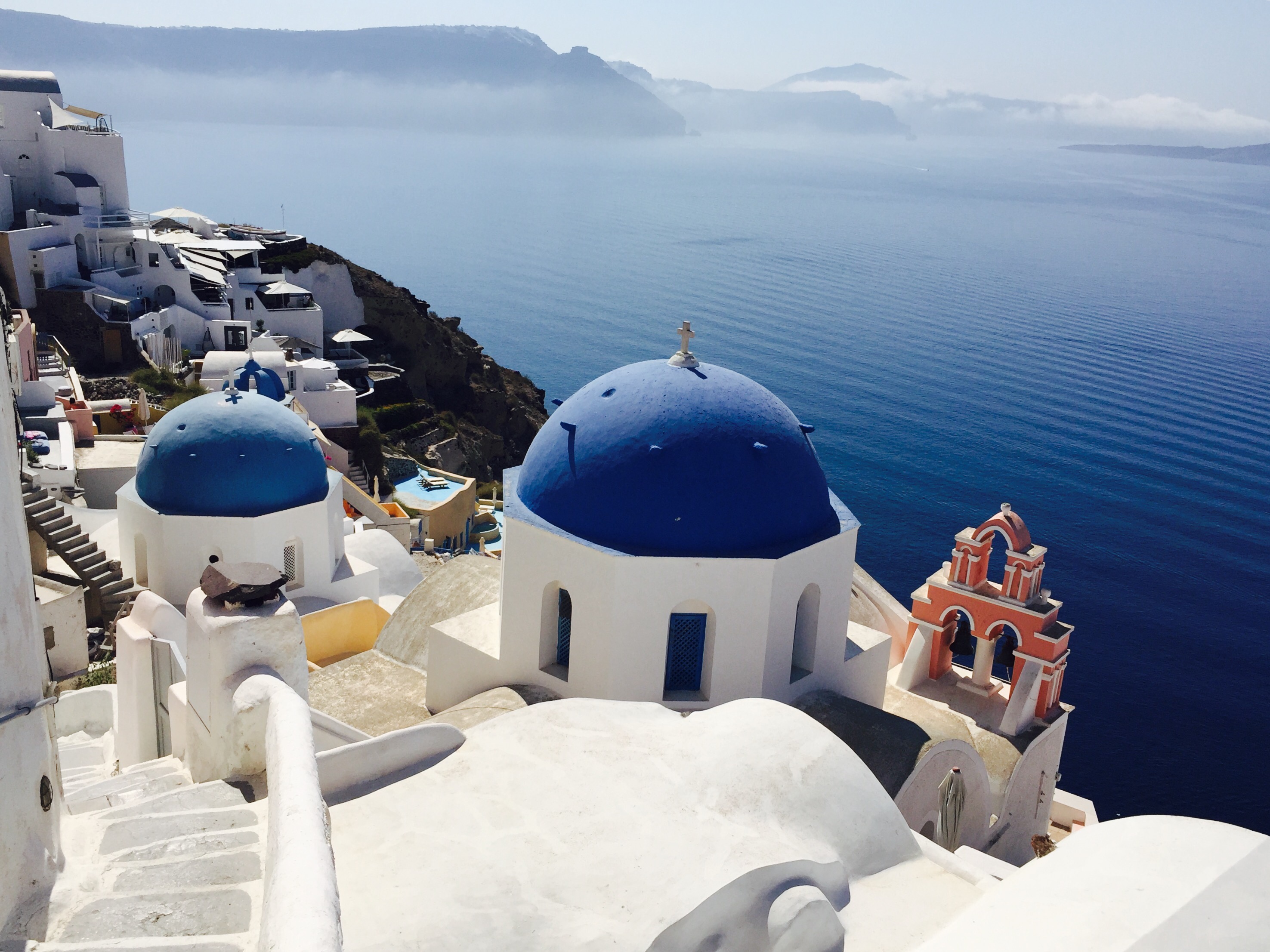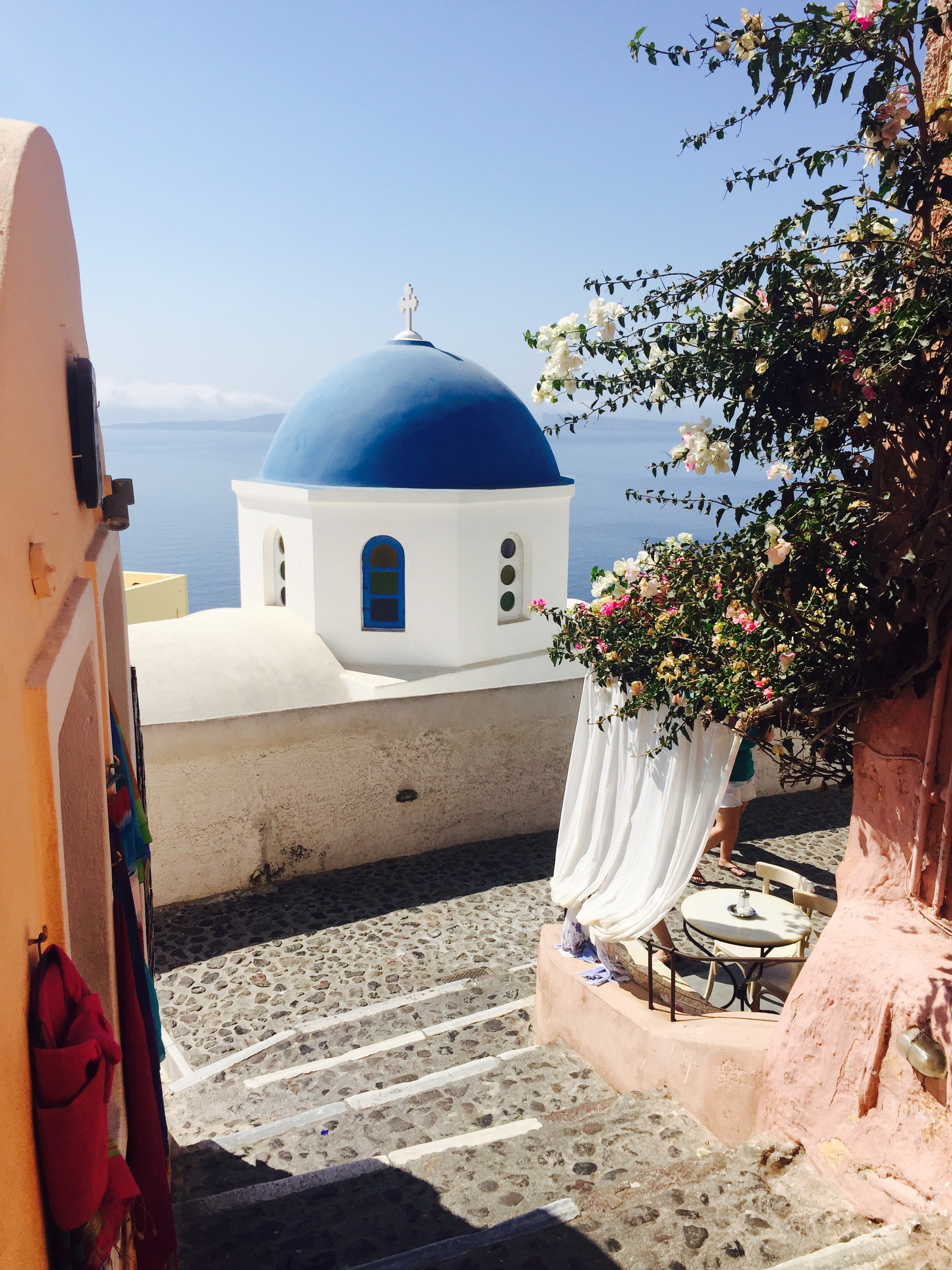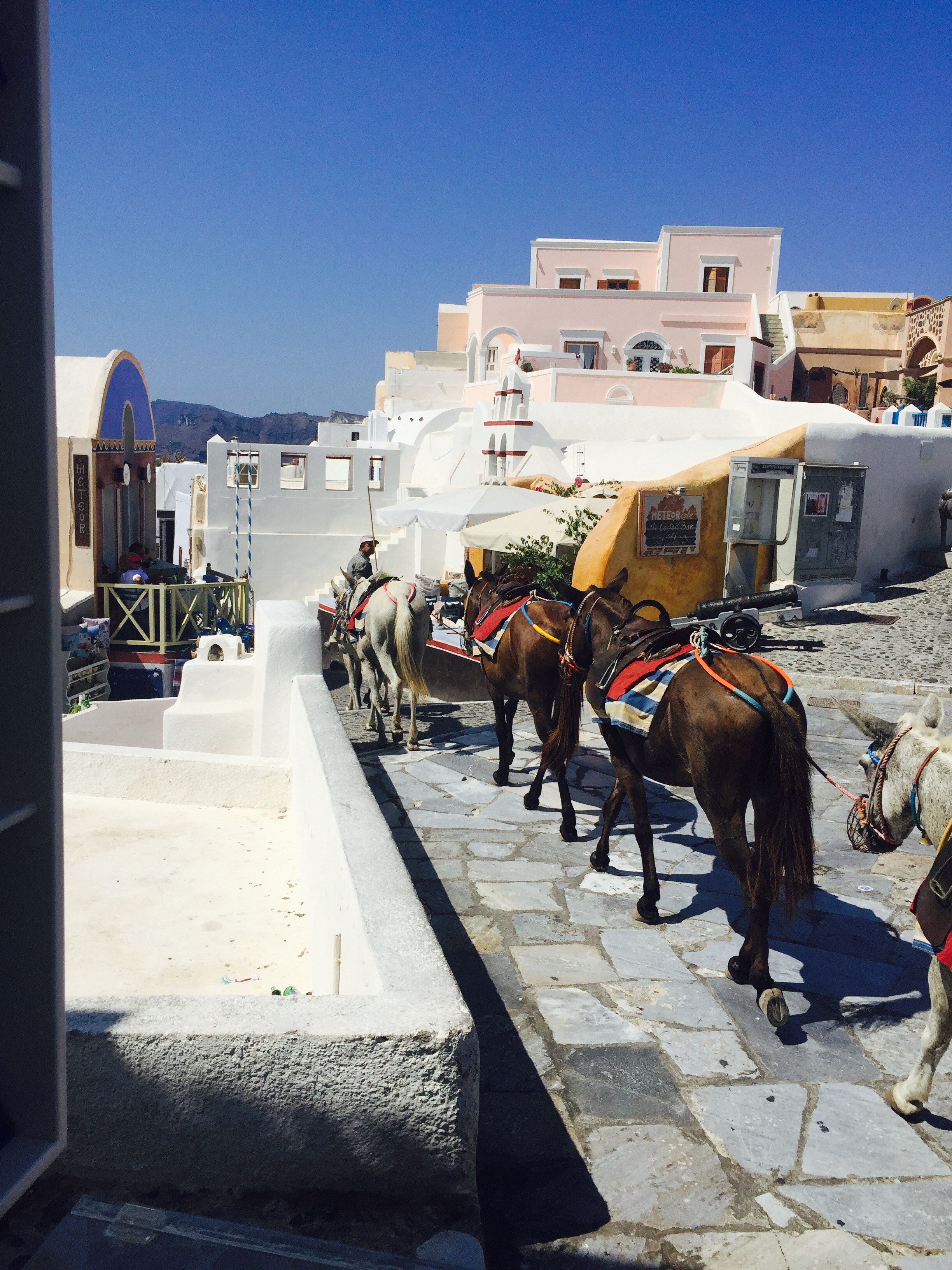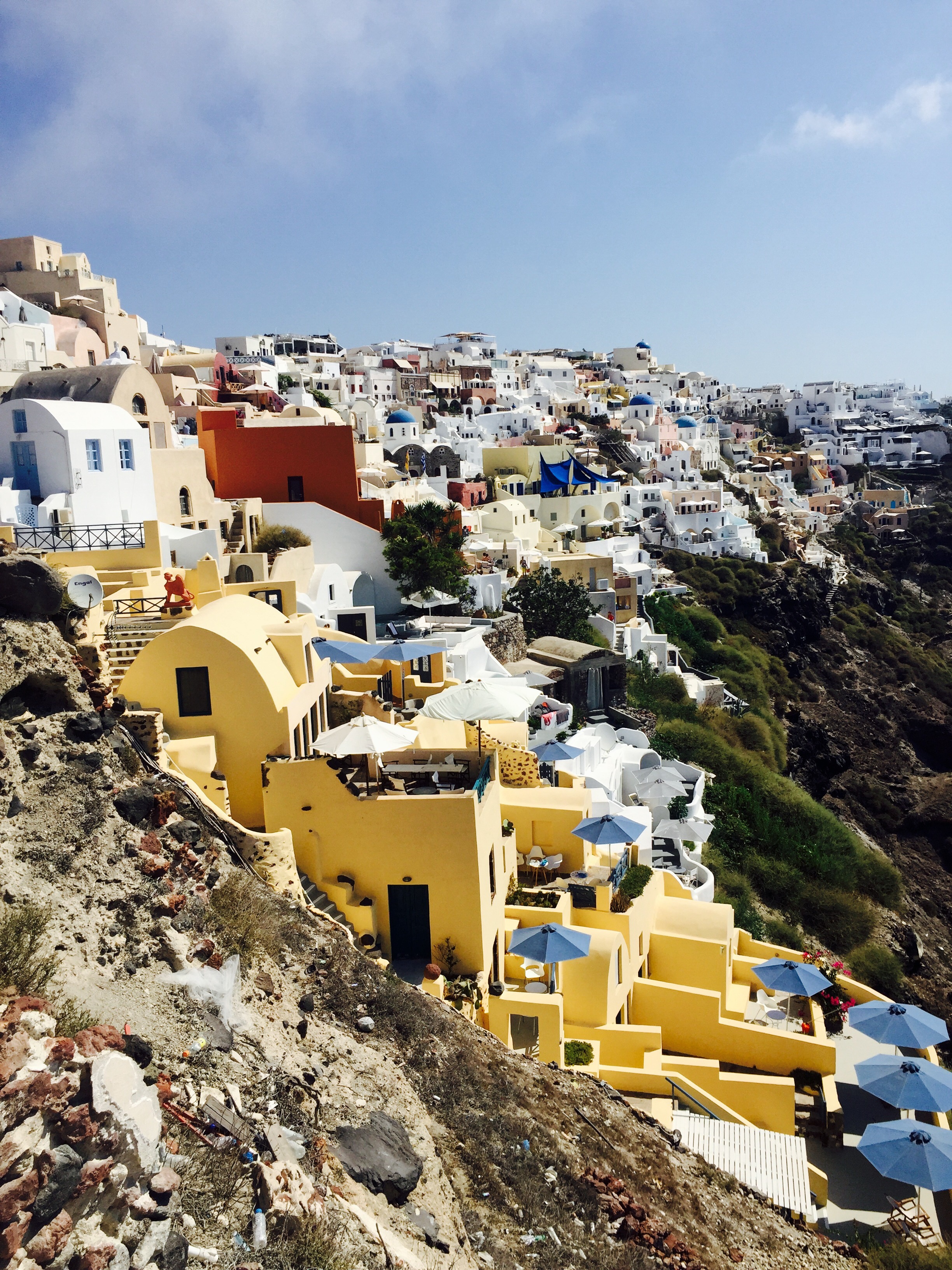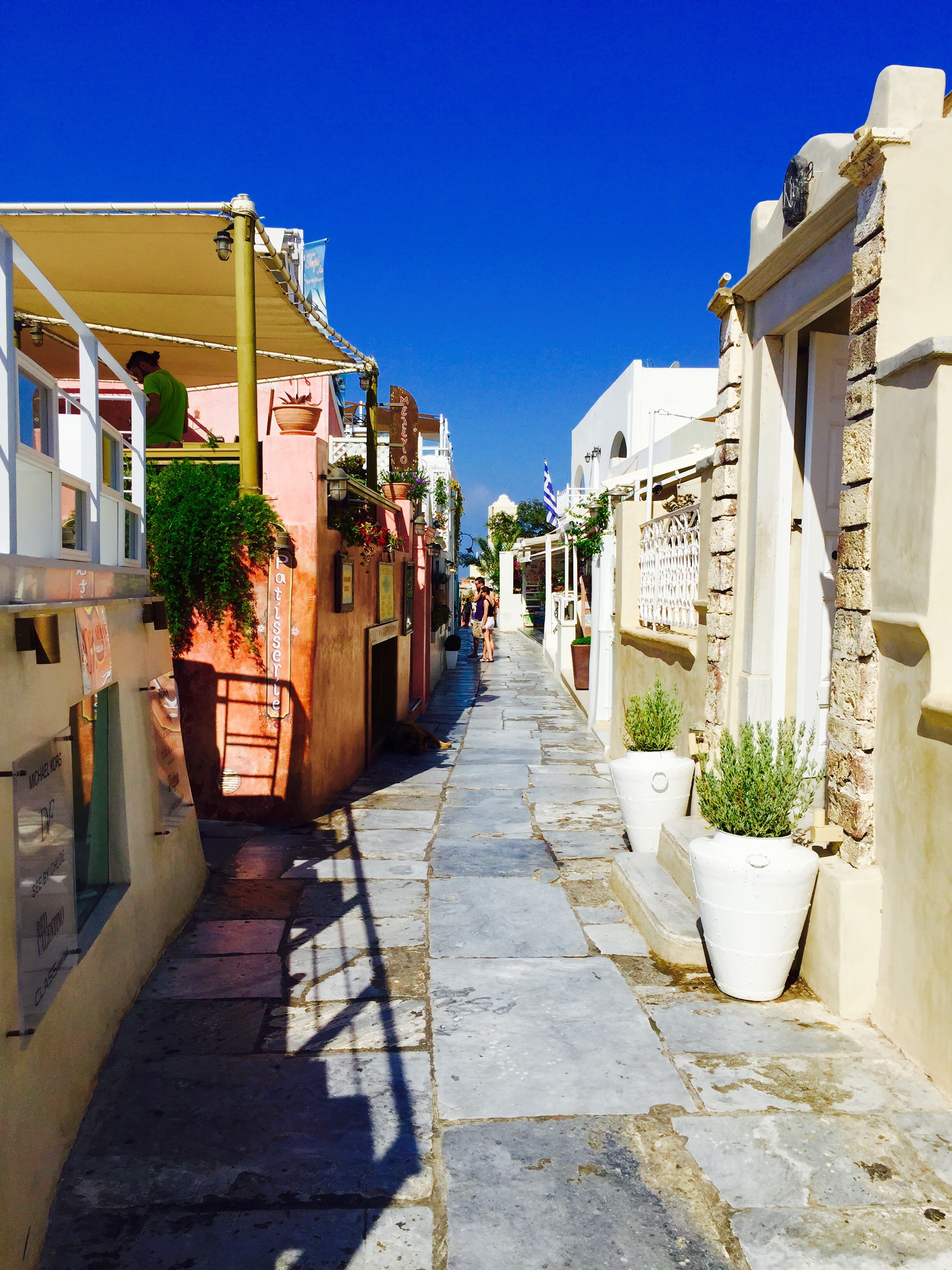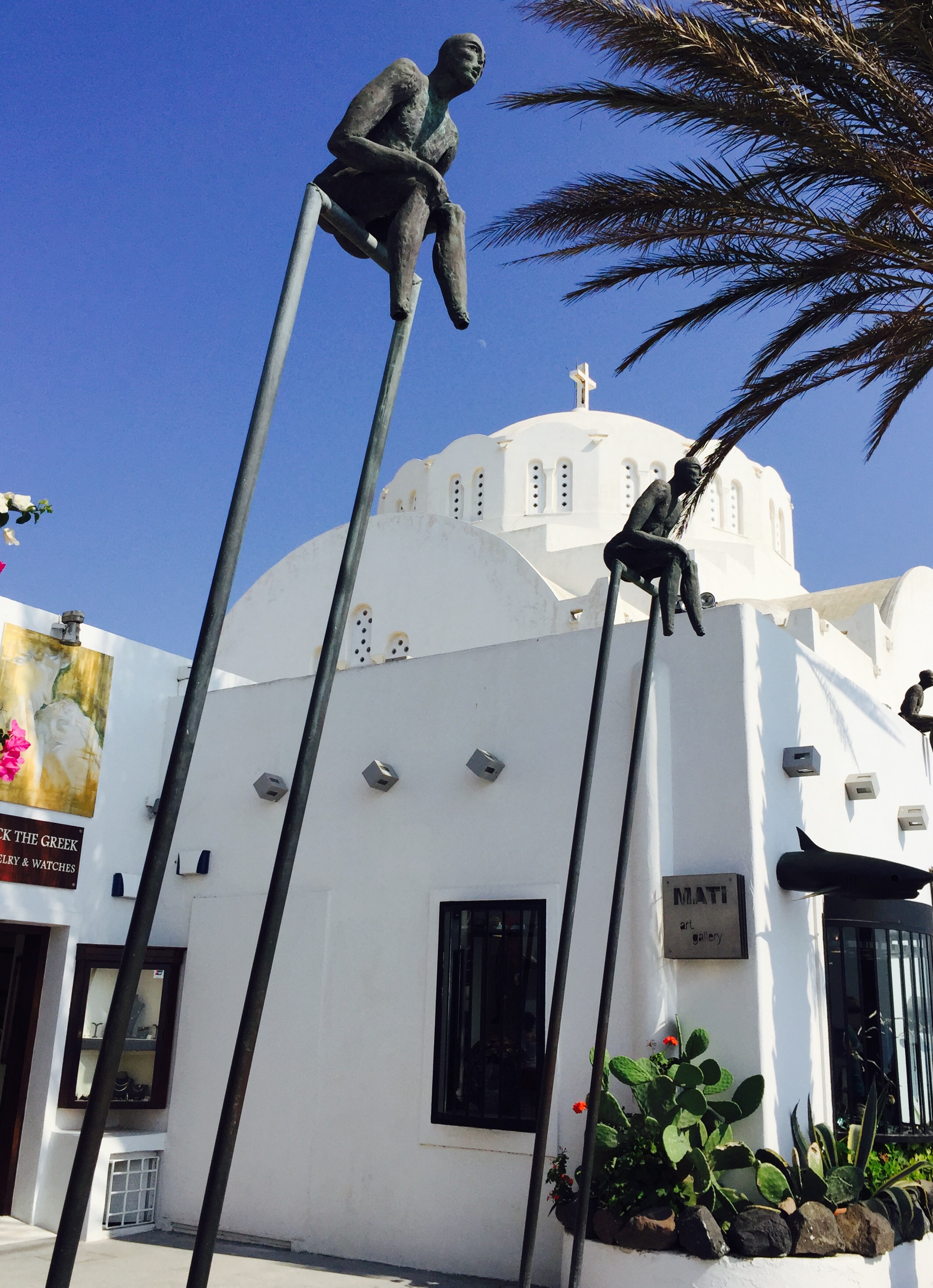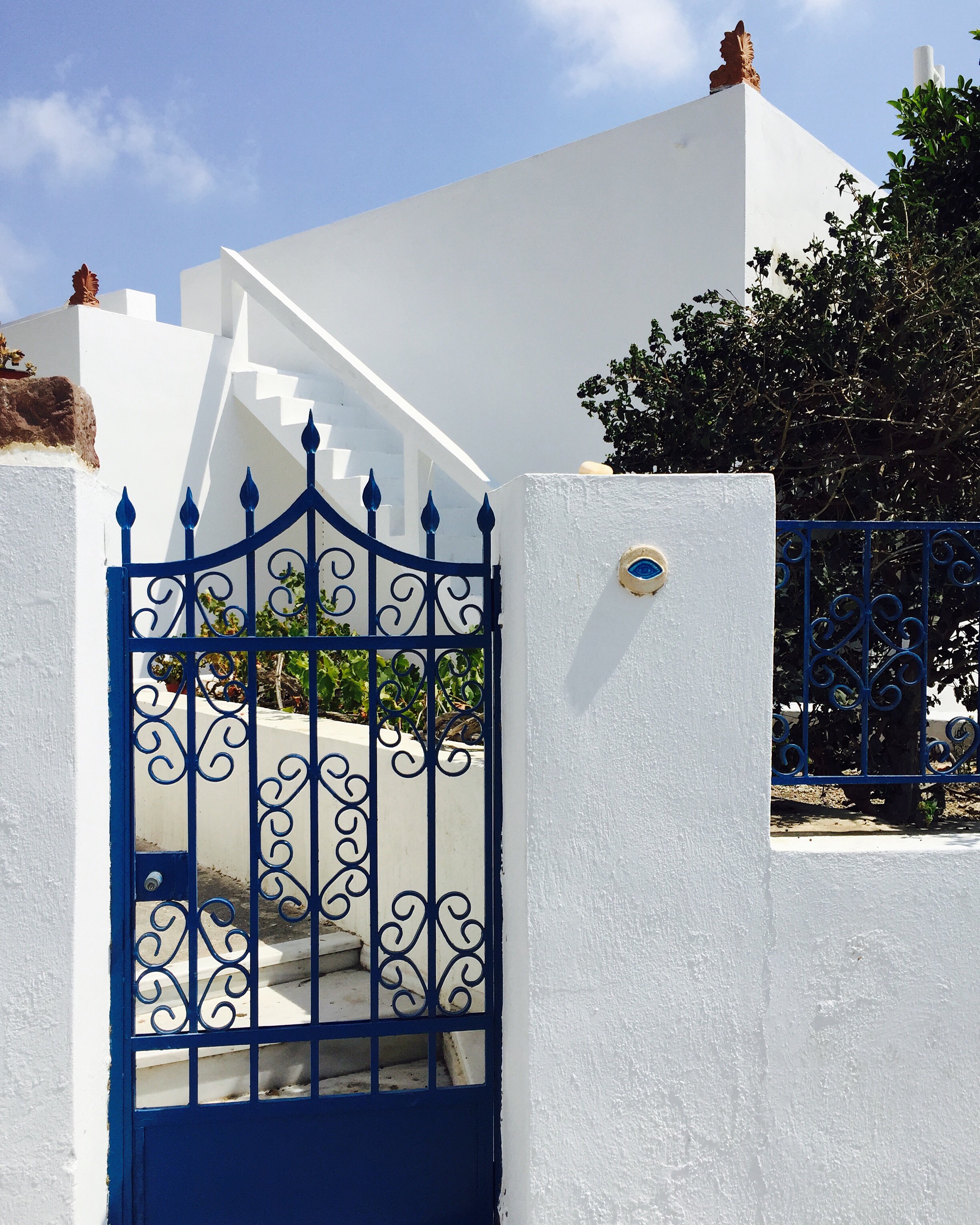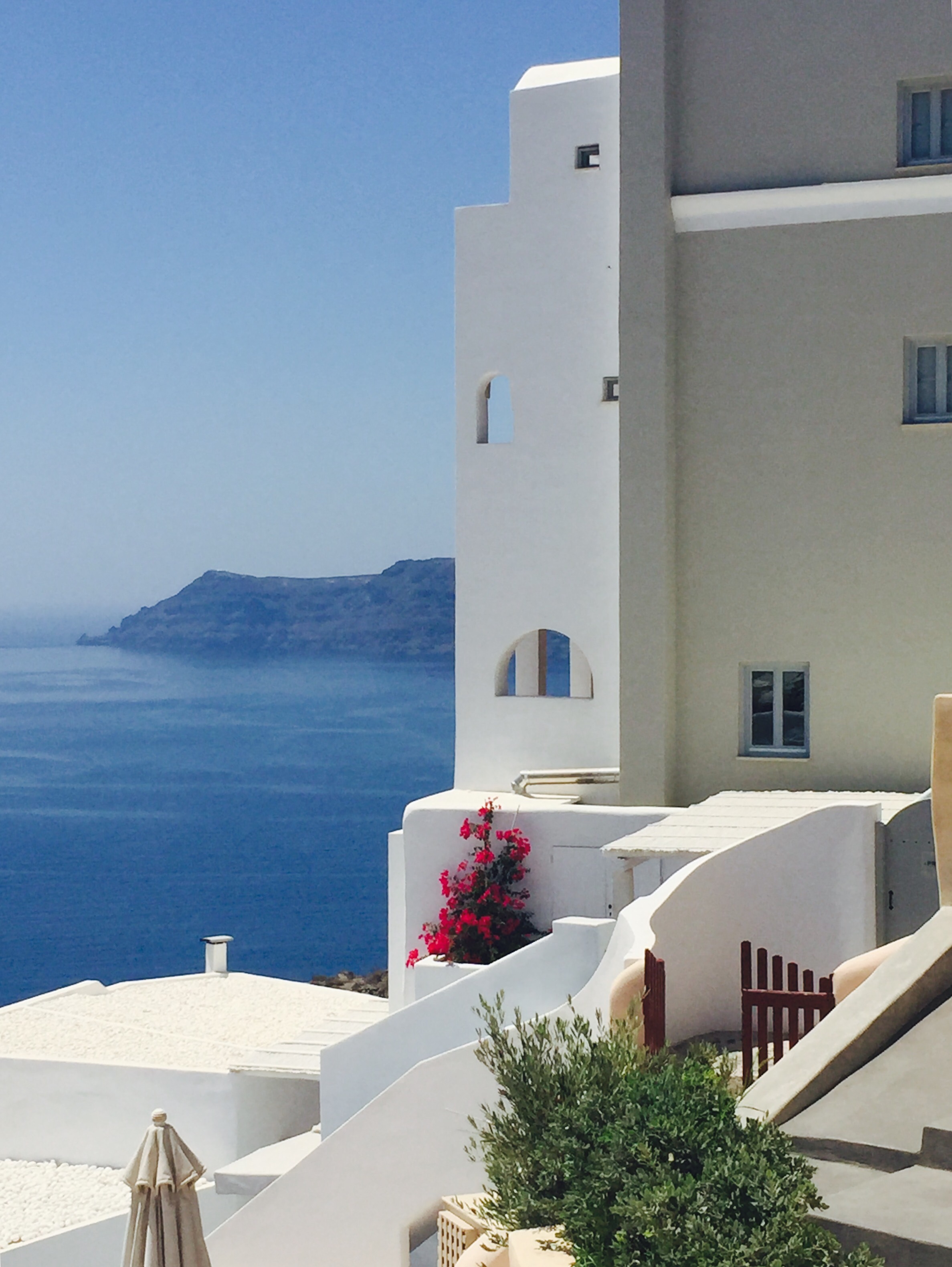 Next stop…the cruise.