Having consumed half our body weight in the creamiest Risotto, lamb racks and fish followed by the smoothest Brûlée, a rich berry mousse and all washed down with a lovely white or two from the local region…thanks to the administrations of Fabrizio our waiter in a delightful little restaurant overlooking Lake Como…it's declared official. We've died and gone to heaven!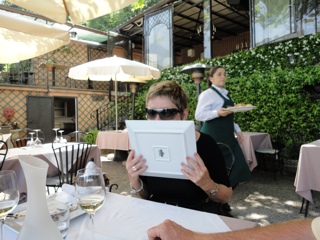 Started the day gazing at the sun glistening on the lake over fresh juice, eggs and pastries before boarding the quite delectable Marco's boat…Fifi and Pixie think he may be Ducky's gift to Bella for it's her birthday tomorrow. Our gorgeous captain who will cruise us up to Como, down to Bellagio then over to Crotto dei Platani our lakeside restaurant where, surrounded by 1,200 meter high mountains, a spectacular view of the snow tipped Italian alps in the distance and the Swis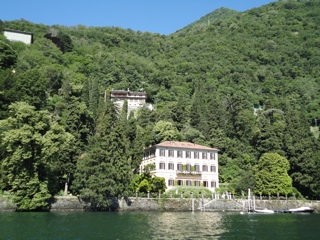 s alps behind us, we will celebrate…Happy birthday Bella!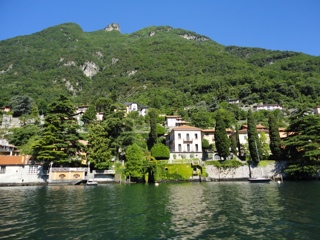 We get the gos on celebs. George isn't home. A 'serious' chap, Matt Damon a 'funny', Julia Roberts 'crazy', Jennifer Anniston and Angelina Jolie both in town at the same time? 'awkward', Brad's kids? 'too much'…
Also viewed Versace's residence, the Opus Dei territory (re Da Vinci code) and the church where Mussolini was shot. As well, the Cardinal's home where Padma and Anakin (Star Wars Episode II) marry, Bond annihilates his nemesis (Casino Royale) and w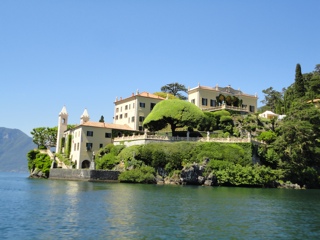 here so many film segments have been shot we immerse in a major deja vu moment.
Richard Branson also has local digs, accessible only via water, beautifully manicured and we thought owning Necker Island and a spot of Noosa was pretty cool!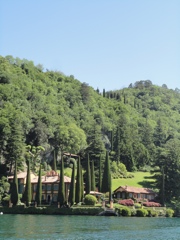 Spend the remains of the day digesting in the sun by the pool, napping, having massages and swearing we can't possibly eat dinner tonight for we are way too full…when suddenly Ducky cries out…hey! it's already 5pm…we need to start planning dinner! Dicky busts his chair in his rush to assume the vertical position…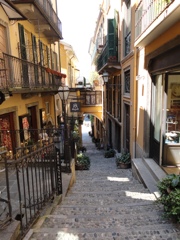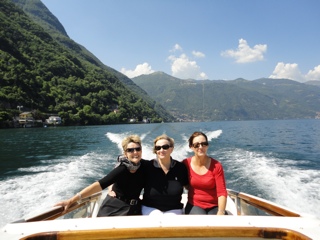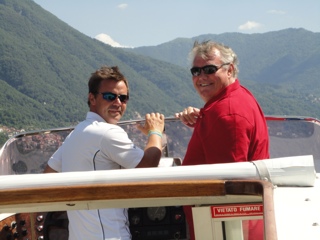 We also toast Kent. He died this day – 23rd May, 2007. Enjoying the big seas dear friend.