Continuing on the theme of fabulous Chateau, Apartement, Maison, Villa finds…this is one splendid Chateau!
Situated between Bordeaux and Cognac and set amid a lush, beautifully manicured park sits the Chateau de Miriambeau, a Renaissance Castle dating back to the late Romanesque period, formerly an aristocratic residence, since transformed into a luxury hotel. It's Rossy's choice on our 2011 journey and rather a grand one indeed!
Upon arrival we are ushered into the Salon to sip welcomed icy drinks, nibble Petits Fours and address paperwork while admiring the rich tapestries and silk brocades; fitting backdrops for the statuettes, candelabra and busts jostling for attention beneath a magnificent crystal chandelier. Passports authenticated and it's off to our Chambres.
Our feigned nonchalance quickly turns to discreet awe as we stroke the furnishings, marvel at the tailor made wallpaper emulating sheer lace drapes, examine pristine white bathrooms and exhaust our cameras capturing the exquisite details before finally settling in to our respective abodes…mine has a red theme, my friends a rich buttery yellow…to appreciate small trays bearing more sweet treats, red roses and a personal welcome letter from our host.
Dinner demands dressing up and descending to the terrace to sip champagne and admire the gardens before indulging in a degustation menu of impressive proportions (can't help feeling the  Chef worshipped at the alter of the famous El Bulli) in the elegantly appointed dining suite…after which we wander back up the sweeping staircase while rubbing our sated tums to our respective Chambers whispering 'One could become quite used to this couldn't one darling?' Oh yes indeed!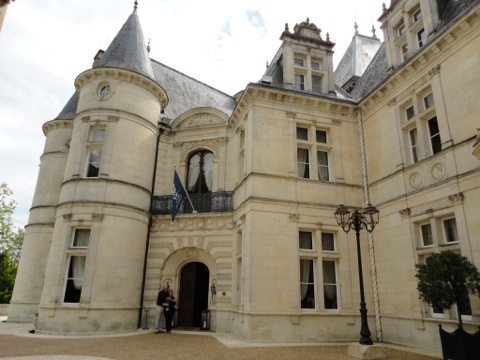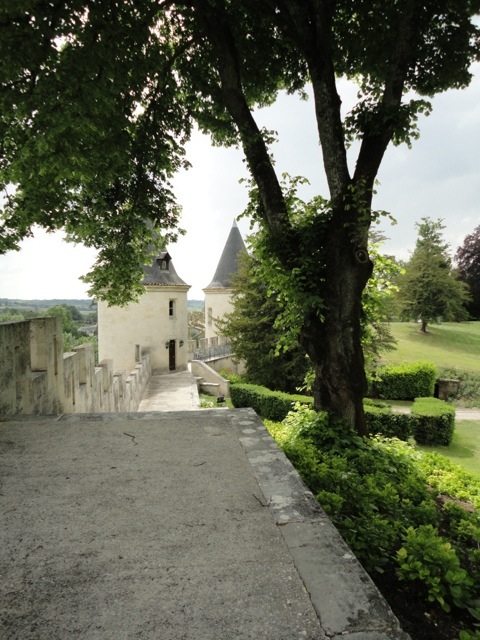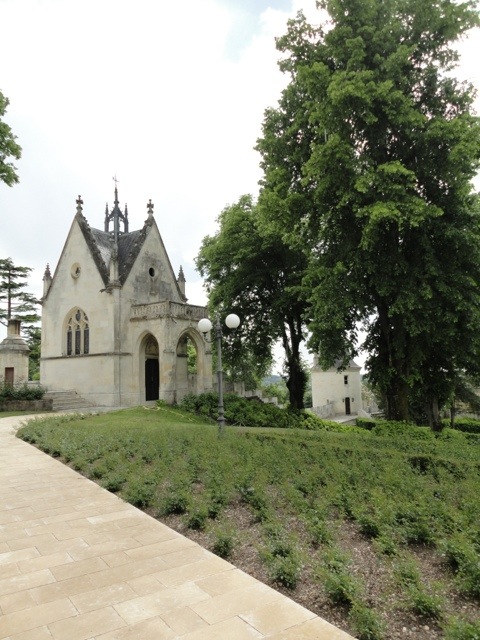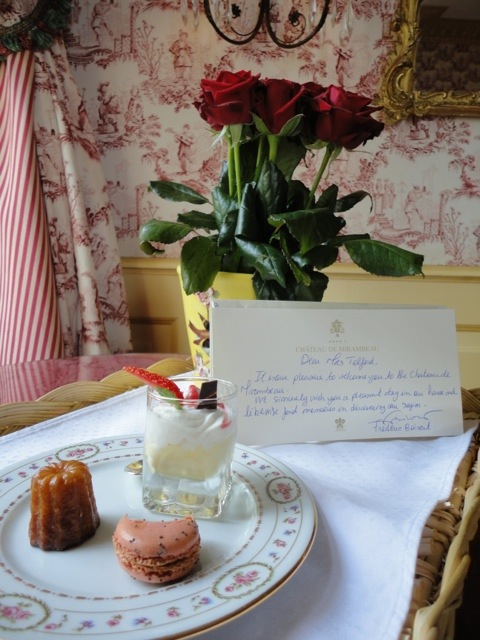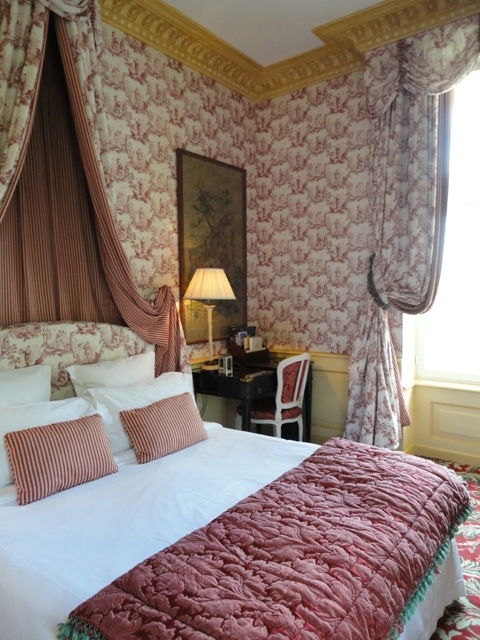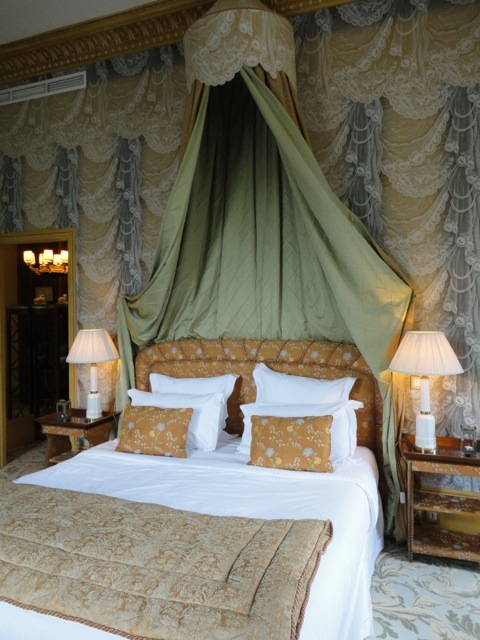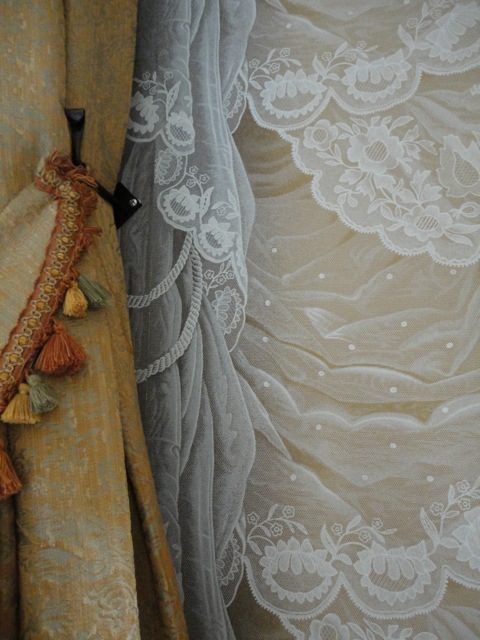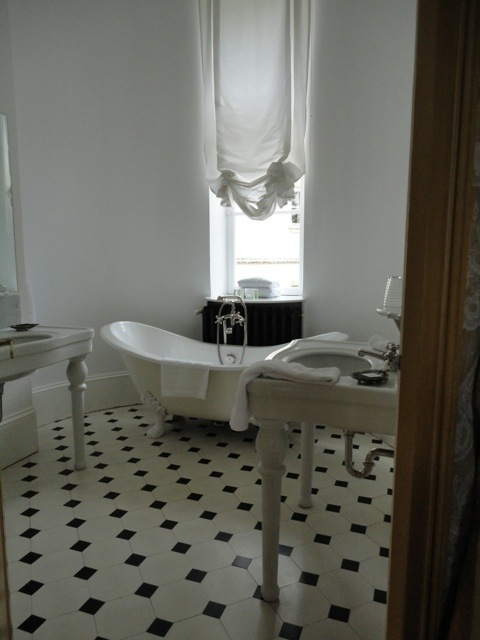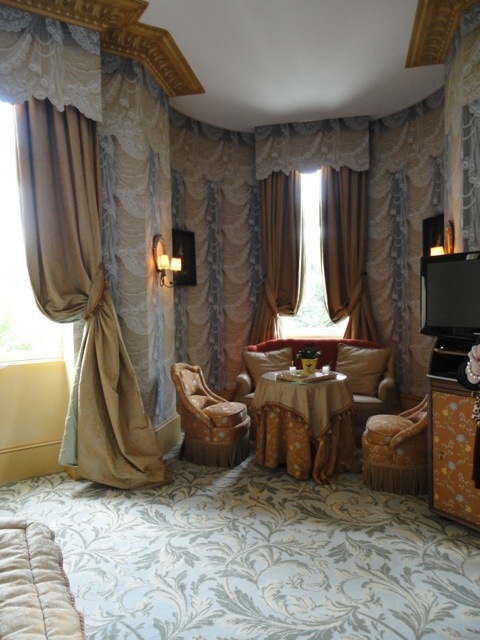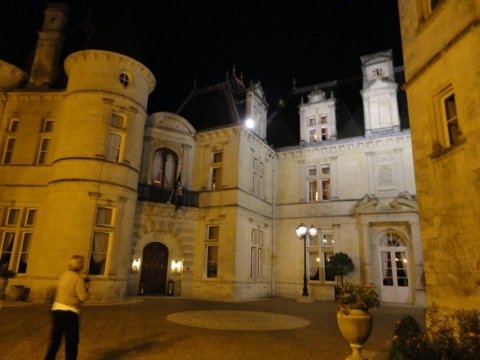 The Chateau de Mirambeau is one of the Relais & Chateaux owned by Baglioni Hotels…