Style – 'Quirky Nautical'
Setting – 'Neapolitan Cliffhanger
So says the luxury boutique hotel bible 'Mr & Mrs Smith'. We are talking about Maison la Minervetta, a little haven requiring the sacrifice of one's  first born to afford but luxury well deserved, after all, how often do we just 'pop over' to Sorrento, Italy for the weekend huh?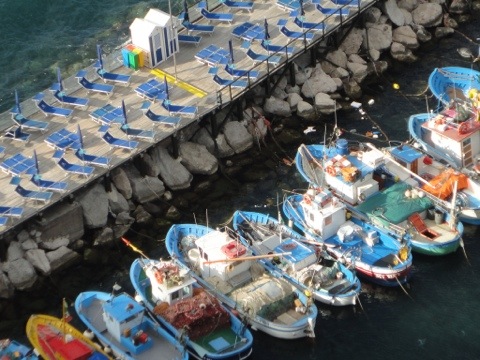 Continuing on my 'fabulous finds' accommodation from our recent travels theme…la Minervetta deserves it's ranking in the luxury bible…and in my blog!
Clinging precariously to the side of a cliff overlooking a shimmering infinity Bay of Naples dotted with boats ferrying people to the Isle of Capri and Naples, the quaint narrow streets of Sorrento village below, Mt Vesuvius in the distance, and quite simply the most breathtaking view we've ever encountered…if we could just tear our eyes away from la Minervetta's vibrant interiors…Quirky Nautical? Yes indeed! Eclectic, intriguing, groovy, classy, stylish? Absolutely!
Go on! Treat yourselves, starting with a taster below, a peek at their website, then a flight booking ok?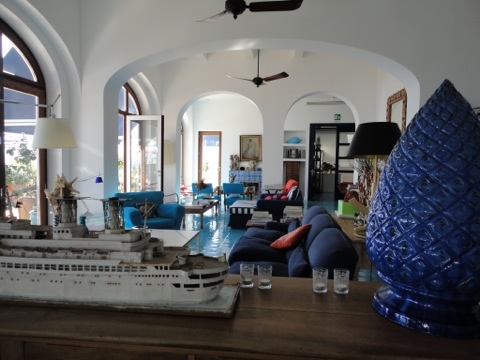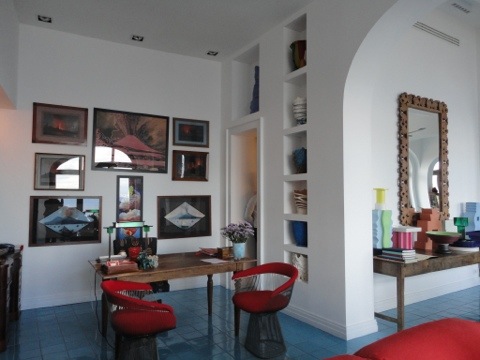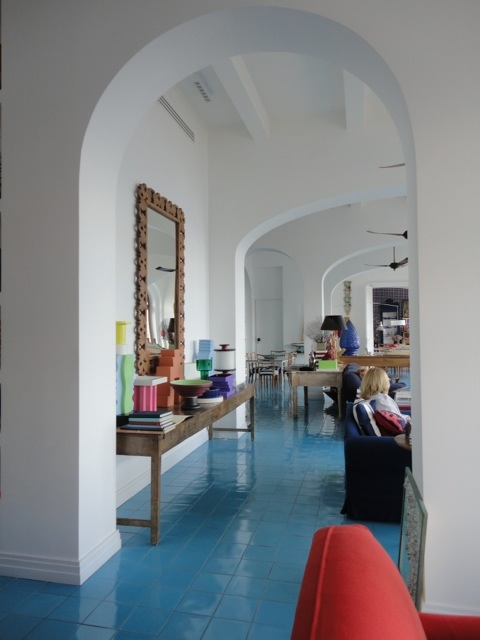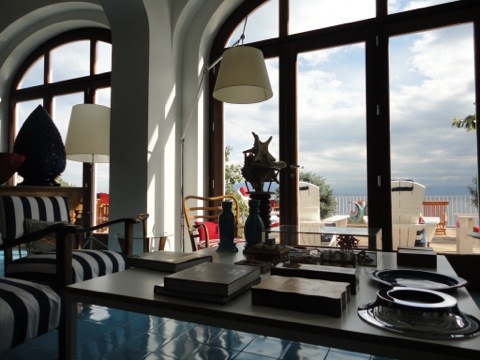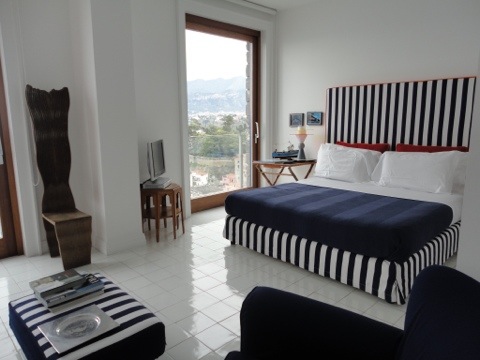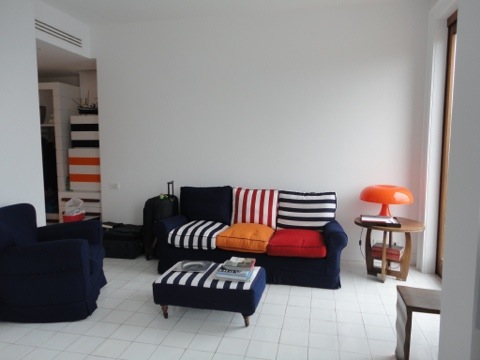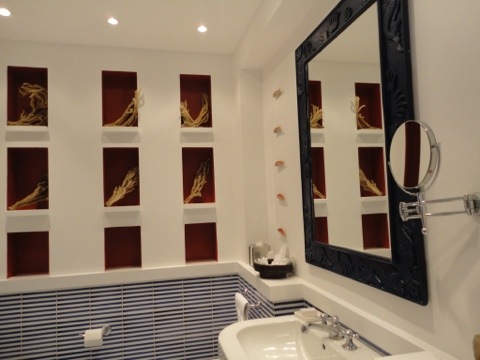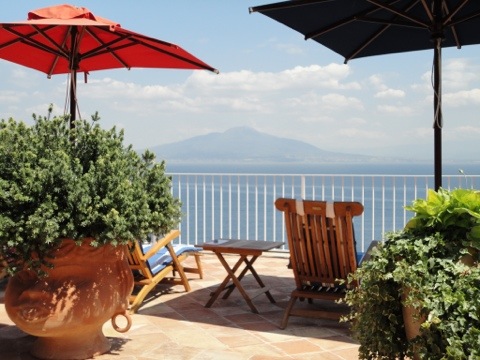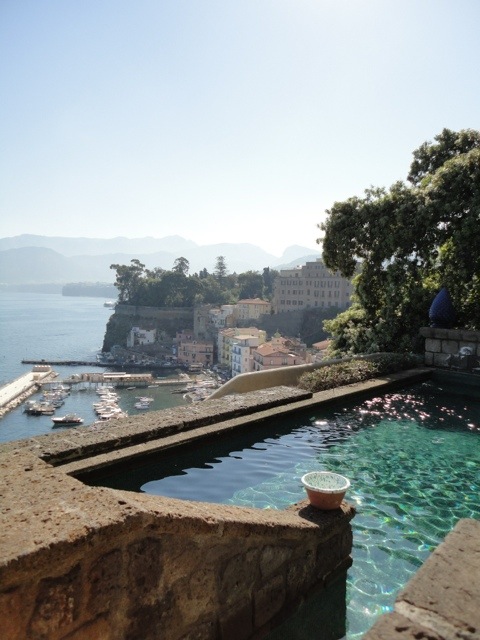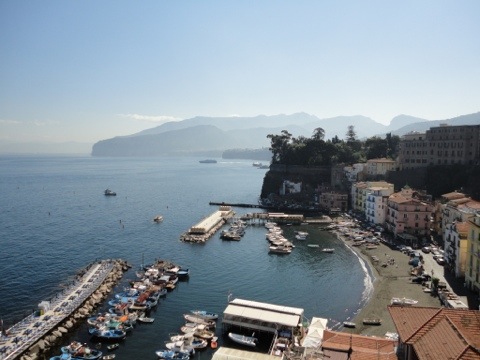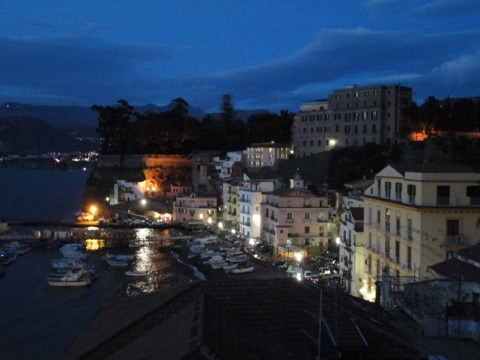 Maison la Minervetta…Sorrento…Amalfi Coast…Italy http://www.laminervetta.com