Aix en Provence, slap dab in the Provence-Méditerranée region, plays host to an excessive proportion of incredibly attractive, insouciant young people thanks to it's Universities and thus requires a discreet vantage point for people gazing. Our aim is to do exactly that, preferably with a nice robust red (damn the wine is cheap in this country!) in hand, but not before hitting the markets and giving in to salad stuffed Baguettes, little baskets of the juiciest lush strawberries and a very big squishy Mille Fuille treat for Roscoe.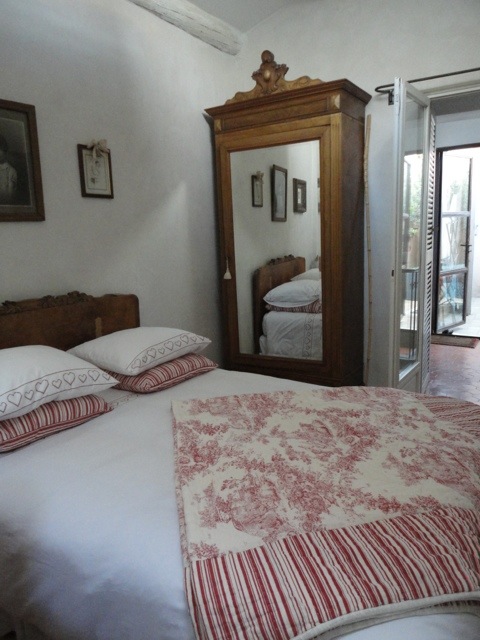 But I digress! Continuing on my 'fabulous finds – Apartements, Maisons, Villas etc' theme, let me tell you about the delightful Maison de Carlotta situated just a skip and jump from the thriving heart of Aix en Provence.
On the narrow rue Frédéric Mistral requiring single file walking and necessity to store the car several blocks away, we find a door in a wall, buzz and are warmly welcomed by our host, the lovely Arlene then led up a serious amount of stairs to her Salon where she provides a delightfully French laced English orientation.
A coffee table piled high with art books, magnificent white baby grand piano, plump furnishings, gauzy curtains wafting in the gentle breeze, soothing concerto playing, a jug of fresh squeezed juice, crystal glasses…this is French Provincial decorating at its best! Massive sigh!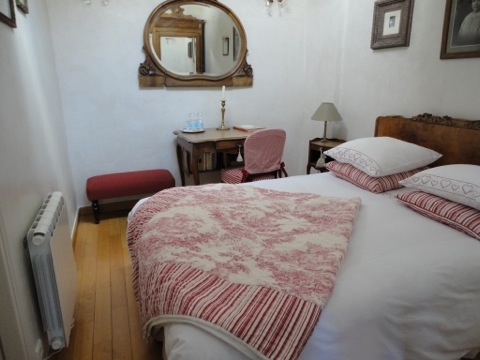 Tearing ourselves away and up yet another two levels to our Maison we see Arlene's delicate touches everywhere…a simple lace throw posing as a curtain shroud, fat tassels adorning cupboards, linen swags shielding the enormous skylight…I can hardly wait to pull them back to view the stars at nightfall. This time collective sighs! Now…where's that robust red and a lovely little street bar with excellent vantage? The beautiful people are waiting to bask in our admiration.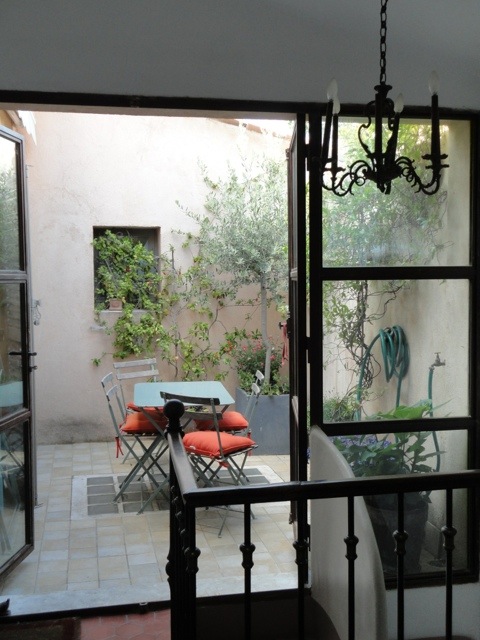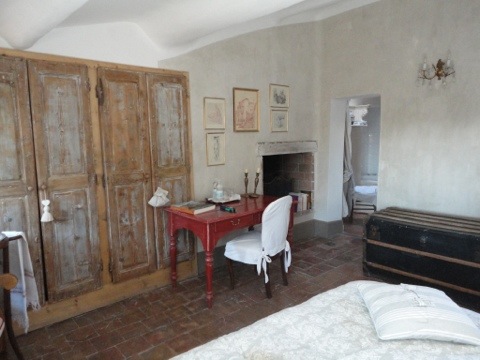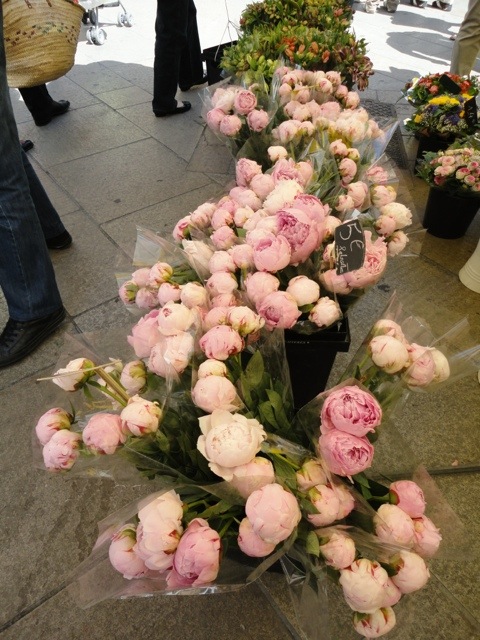 La Maison de Carlotta 9, rue Frédéric Mistral 13100 AIX-EN-PROVENCE France http://www.lamaisondecarlotta.com