While Jane's in Cambridge, Jenny and Ross board the Big Red Bus and explore the length and breadth of London starting with St Paul's, Tower of London…all ravens in residence…London Bridge, Big Ben, Westminster Abbey, changing of the Guards, Hyde Park and all things iconic to this fine city…stumble upon Carnaby St, peruse Harrods then finish off with a night on West End, LOVED Jersey Boys…they say it's an absolute must see. Rosso has a sunburnt nog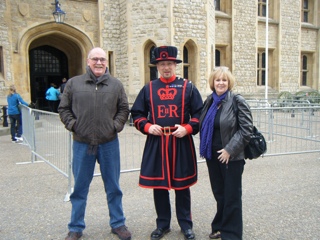 gin, Jenny a big bag of goodies for the Grandies, both satisfied with their conquest, Montague on the Park a quaint, elegant retreat providing a peaceful respite to a couple of very busy days.
Spy Kerry Anne Kennelly, papparazzi towers housing media from all corners of the globe, wedding commemorative paraphernalia cluttering every square metre of not just London but the whole country! Folk camped out in union jack covered tents to bags the best spot for viewing the event…especially the post wedding 'kiss' on the Palace balcony. Kate and Will the names on everyone's lips, townships, market places and hamlets throughout the UK preparing parties of their own to watch the televised prod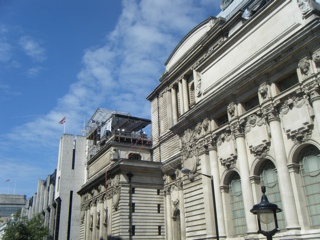 uction and celebrate…we don't 'arf love our weddings 'ere!
Just joined them and now we're preparing the escape from the madness on the Eurostar first thing tomorrow.
Sleep? Nah!