Beloved Paris how my heart bleeds for you.
You've opened your arms to me so many times, smiling with relief on learning I was an Aussie, benignly as I bastardised your language in my clumsy attempt to fit in, with a smirk as I grumbled about the cost of Internet top up. You brought tears of sadness when the Police Nationale confiscated the homeless man's puppy; of pleasure on hearing Vivaldi's Four Seasons in Sainte-Chapelle, of joy as I viewed your sparkling Eiffel Tower…and heartbreak at what you are experiencing now.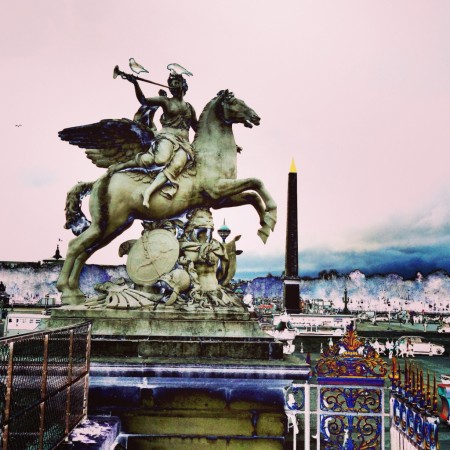 You philosophized on why I shouldn't cross my ankles, argued why I should make the most of the generous aperitifs each eve, shouldn't ignore offal, should try tartare with egg yolk, shouldn't order butter with a croissant, should order the cafe gourmand. Your wait staff from all nationalities almost always warm, obliging, protective. You hid me safely the night I worried I was being stalked. And you hid your patrons safely in your kitchens when you learnt that several restaurants had been targeted.
You insisted I view Monet's Water Lilies at Musée de l'Orangerie after 4pm when the light is at it's best, the Trocadero at 9pm to watch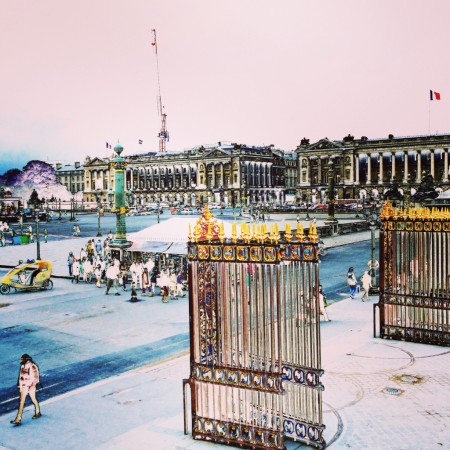 the tower light up, 2am to bed, 8.00am to wander the dew moist Jardin du Luxembourg, 10am breakfast; Palace Opera on a sunny day, the Louvre on people's day, Petanque Sunday. You allowed me to tag along and experience the best of your artists and musicians across the city during 6pm to 6am Nuit Blanche when I couldn't grasp the French agenda. Now, despite the terrorist's focus on the every day places we hung out, not your famous icons, you steadfastly return – defiant, proud, united.
You taught me that red lipstick, white T, black leather jacket, skinny jeans and ballet flats are de rigueur; that I shouldn't ask what you do for a living for you refuse to be defined by a job title; that I should argue Jean-Paul Sartre, debate Nuclear energy, the merits of a meritocracy; that I should haggle at the fresh food markets, then ask the vendor how best to cook the booty for they are the 'Julia Childs' of the culinary world. Today as you wipe tears, caress lipstick across your loved ones and hold hands around your tables, you will be asking Why?' Arguing 'Who? Debating potential solutions.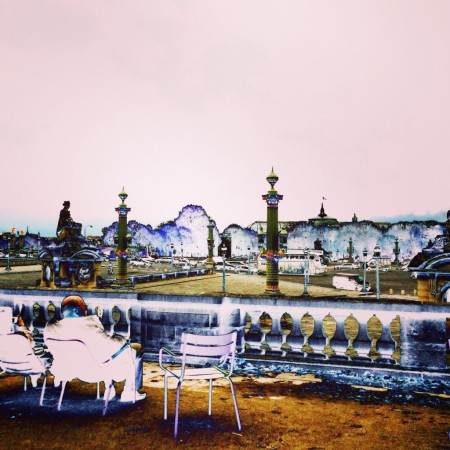 I loved how you promoted my Blog story depicting wonderful images of courageous women dealing with breast cancer in the Pink Ribbons in Paris Photographic award exhibition, featured in the courtyard of the Hotel de Sully – Le Marais. These acts of terrorism are as insidious as cancer. So too the assumptive, fear mongering and finger pointing swirling globally on who specifically committed such atrocities.
You also cautioned me against photographing or stepping into the pathway of the endless minority groups that marched from Place de la Republique to Place de la Bastille. I worried for the weekends were full of rallies filled with angry voices waving bold banners, furiously chanting perceived or real injustices while the Police Nationale looked on with thinly veiled boredom. Perhaps a number of these dissidents were instrumental in the brutal, senseless attacks you are currently reeling from. I don't know. But what I do know is that your beautiful city and it's citizens certainly didn't deserve such blatant disregard. So I join the majority voice – Stay strong Paris! We have your backs and we will be back.