An hour's chartered flight to the remote regions of South Australia following an early, early start requiring the warmest woolies, the coolest beanies and affording the most magnificent sunrise viewed while quietly slipping across the desert plains toward the Flinders ranges.
A discreet rock star moment as we board our private j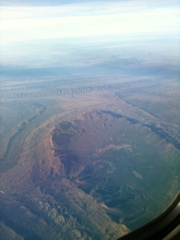 et yet fully cognizant of the brevity of the work we will be undertaking today. Touch down as disgruntled kangaroos skitter and rabbits raise wary ears before returning to business…nothing of concern…just another arrival in this, ruggedly remote patch of our 'wide brown land'.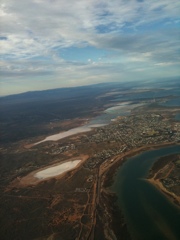 End of day, work completed, a tour around the site, a fascinating business with intense consideration for minimizing environmental impact providing ethical solace for the product being harvested here. Embracing a crisp, clean night air we return weary and hungry to the mess consume half our body weight in good old home grown tucker before turning in.
Early rise next day to view a spectacular moon eclipse before dawn amidst burly men chortles. I've been caught out with feet encased in my rabbit lined gloves – it's minus 3 and I've neglected to pack socks!