365 new days – 365 new chances
Just love a brand new year don't you? A fresh chapter, an opportunity to regroup, re-energise, re-set the button on life. Health, wealth, relationships, lifestyle, knowledge, career, spiritual – whatever the focus, a chance to make good, improve or simply enhance with one or two resolutions.
Given my 2016 New Year Resolution list was heavy on self-indulgence – Netflix marathons to catch up on missed gigs; French lessons to grapple the lingo; monthly massages to iron out tired muscles and so on – found myself in serious need of a tad more challenge. A Google journey brought up Richard Branson's latest. I'm not talking the 'fly to the moon' stuff here, I'm talking the more gentle stuff. Read on for a few life changing options…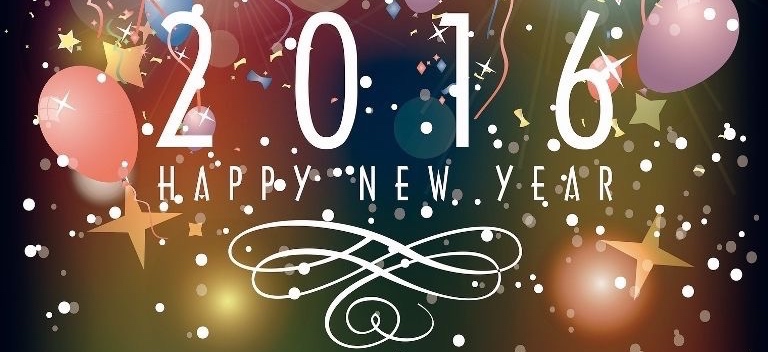 To mark his 65th birthday, Branson launched #challengerichard, inviting key players to provide challenge suggestions, 65 of which he'd act on in the coming year. The man recently posted a rolling log Richard Branson – 65 challenges documenting those he'd accomplished thus far including – Sit quietly for 65 minutes but look out the window like you did as a child in school; Family is the most important thing, take some time to write your wife, kids and grand kids a heartfelt letter; 'Tweet 65 lessons learned in maintaining and/or starting a business; Write a poem of 16 lines for entrepreneurs and more – he's having a blast. Clearly a good starting point, but I needed more.
The best time for new beginnings is now!
Looking for a few seriously kick ass 30 day challenges to add to that hedonistic list of mine and with a firm focus on health I took a leaf from a friend's book. Observing her finding walls against which to squat, chairs from which to tricep dip, carpet on which to plank over the months last year, I also checked out 30 day fitness challenges. Tick, fitness goals sorted. Friendships, family, giving back to the divine cosmos covered as well thanks to – 30 day lifestyle challenges.
My January list?
500 words a day – my authoring attempts need a reboot
Ten minutes meditation a day – to quieten my chattering monkeys
Ten Tricep Dips a day – to address those Nana wings darling
Four pool laps a day – in these sweltering temperatures a no brainer
One good deed a day – conscious contributions to humanity
Now if New Year Resolutions are just not your gig, why not try Gretchen Reuben's suggestion of picking one word and acting on it? Just one idea, summarized in just one word, as an overarching theme for your entire year. Gretchen Rubin – one idea new year resolutions. For those at the opposite end of the scale determined to go the whole hog and build mega resolutions, read Rubin's The Happiness Project.
Oh! And if you're needing to replenish that Bucket List from which to select a glorious biggie to add to your resolutions, read my post Let's talk bucket lists baby! and check out this website for further inspiration 100 things.
Here's a summary of sites to get you thinking.
And a few fantastic apps to keep you motivated:
30 days

– 30 day challenges

My Fitness Pal

– for keeping track of caloric intake

Pacer

– step count

Fitness Buddy

– exercise per muscle

Yoga

– do it yourself

7 minutes

 – mini workout gigs

Buddify

– simple mindfulness where ever you are

Headspace

– serious meditation growth

Smiling Mind

– variety of mindfulness ops

Gratitude 365

– say no more

Podcasts

– brain food

Ted

– ted talks, more brain food

Blinkist

– mini books

Lumosity

– serious brain workouts
Would love to hear your resolutions and your support mechanisms too!
In Richard's words – 'It's going to be a fun, but challenging year!'