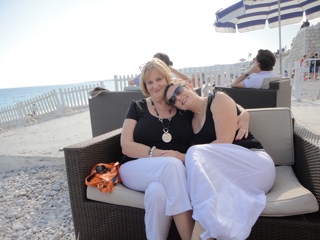 Twelve days can't really do justice to the wealth of experiences Italy has to offer…but we've had a blast attempting to. Pisa, Florence, the Tuscan region; Rome, Pompeii, Sorrento and Positano, the Umbrian region, Venice, Lake Como…and just when we've grasped the basics of the language…enough to order our drinks, a rough smattering of platitudes, apologies and a healthy dose of abusive road language…over the border again tomorrow, passports at the ready.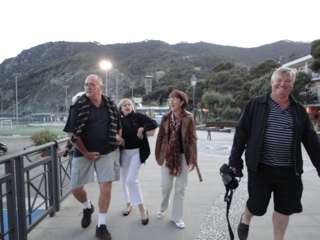 Dicky has become the Gordon Ramsay of the Italian highway; Ducky never, ever wants to drive cliff side again…he holds up the traffic doing 20 km around those cliffs you see, and he's not fond of the impatient drivers tooting, flashing their lights and signaling abuse behind him. Bella, Fifi and Pixi have each perfected the semi silent scream, discreet white knuckling and grabbing just the right amount of change from the car kitty within seconds for the endless tolls. Driving Italian roads is definitely not for the faint of heart.
There have been defeats too. Crossing the restaurant language barrier sufficiently to ensure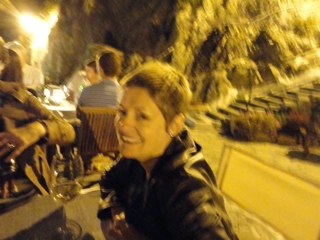 first courses arrive before second and not all at once; never to change your mind for the original dish will always turn up…or nothing at all; never to expect butter…or plates, salt or ground pepper…but a great deal of bread (a symbol of welcome) and always a very, very large bottle of olive oil, along with 'gas' or 'non gas' water. Ordering a liqueur coffee is definately worth it though… just to watch the look of incredulity cross their faces.
Ducky and Bella leave us now as we cross to Switzerland then on to Paris and they to Milano, AbuDhabi and home. Dicky is remorseful…his drinking buddy and partner in crime is leaving and he's now solo with Pixi and Fifi and their endless verbal diarrhoea…
Oh! And as for that Mediterranean diet? It's a myth…
Private boat picnic – Portofino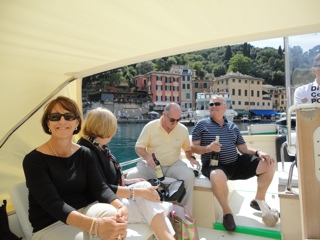 'Yes of course you may share our desserts rather than select your own dearest' – Sorrento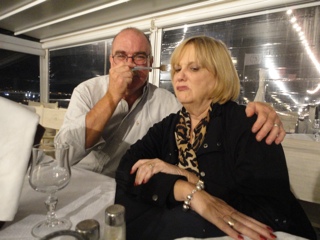 Fifi and Dicky at the Trevi Fountain – Rome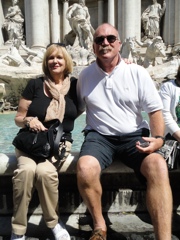 We always were trend setters huh Fifi? – Monterosso – Cinque Terra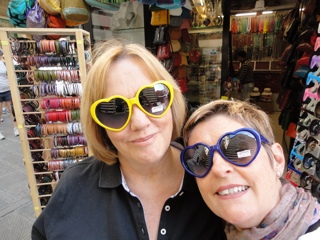 Exploring Pompeii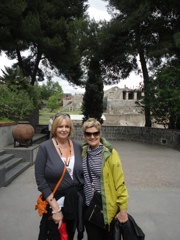 Fifi and Donutella – Florence
The gang on the Spanish Steps – Rome

Cruising the harbor – Portofino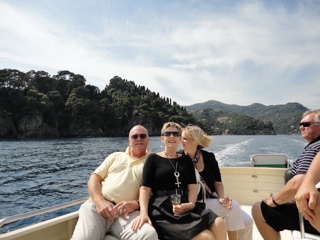 Papparazzi poses – Monterosso – Cinque Terra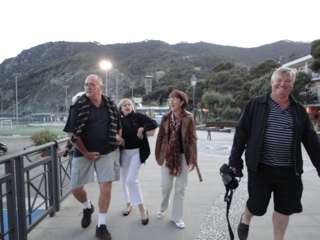 Man of few words is Dicky –  Bellagio – Lake Como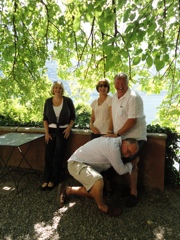 Farewell wayward travelers – enjoy the next leg of your journey – Lake Como