Friends heading to Europe for Xmas recently asked, 'Jane, how long should we spend in Paris and what's to do?' 'Why at least two weeks, ideally six months, a year, forever; so much to see in this fine city!' Pondering my frankly unhelpful Francophillian response, I actually gave the query serious thought:
Three days?
Big red bus city highlights recon to get the bearings. The Eiffel Tower's pretty sparkles viewed from the Trocadero. The Arc de Triumph. The Champs Élysées for fabulous Xmas fairy lights, Laudree Macarons, Louis Vuitton Flagship store, Ferrari, Mont Blanc, Sephora. Oh! And the beautifully buffed semi naked eye candy guarding Abercrombie & Finch on the other side of those magnificent gold tipped black gates.
The Grand and the Petite Palais for palace awesomeness. Palace Opera's ornate mirrored glitz and bodaciously luxe tassles. The Louvre – Mona's wing. Notre Dame point zero and those pretty stained glass windows. Sacre Coeur up there on the hill. Galleries la Fayette for that stunning dome ceiling. Fueled with plenty of fortification while seated on those cute little red wicker chairs on the Bistro footpaths of course.
Five days?
Add a day trip to Chateau de Versailles for an even bigger palace fix. Napoleon's Tomb, Place de Voges, the Musee de Orsay, L'Orangerie and Pompidou for extra hits of visual culture. A wander in the Jardins des Tuileries and Jardins des Luxembourg to park your green chair wherever takes your fancy amidst the lush gardens, ponds, statues and Sunday boules players. The Latin Quarter. Bon Marche for the pure pleasure of feeling your credit card's sphincter muscle contract. Fueled by still more French fare and people watching over a wine or five.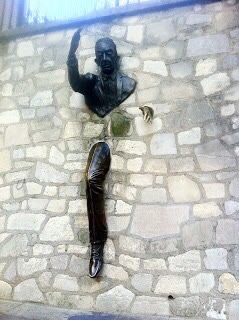 Already ticked these boxes? Time to dig a little deeper into the less touristy fare. My top 10 suggestions:
1) Rue de l'Abreuvoir –  it would be remiss to neglect this picturesque road as you wander around Montmartre, followed by Avenue Junot, very chic and along here you will find 'Pass-muraille' – the man who could walk through walls.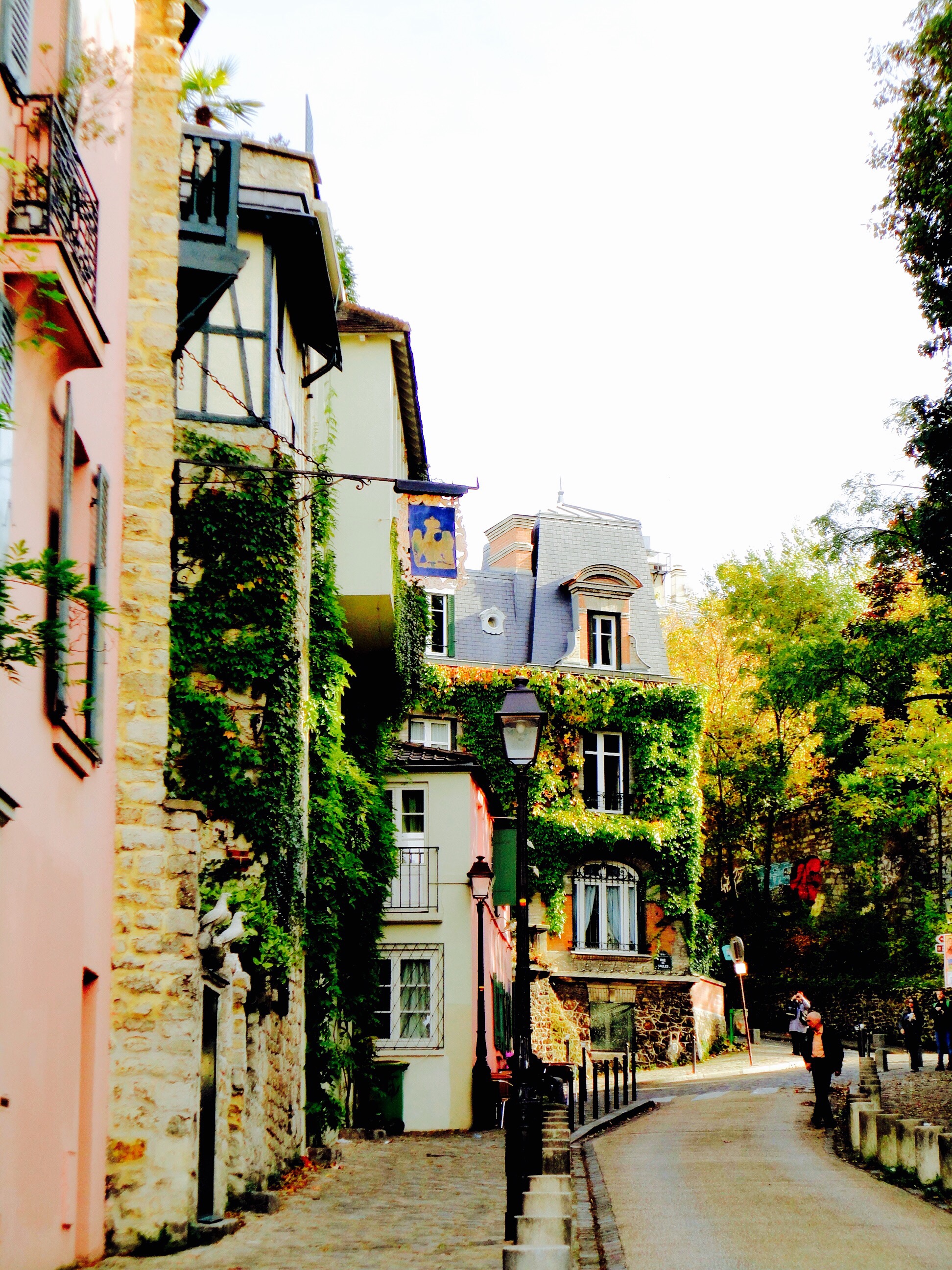 2) The Je t'aime wall – while still in the region, wander Place des Abbesses, find the small public garden (Square Johan Rictus) and admire 'Le mur des Je t'aime'  where you'll find 'I love you' written in 311 languages…tres romantic in the city of…well um…romance? For more detail: Jacques and Jane discover the Je T'aime wall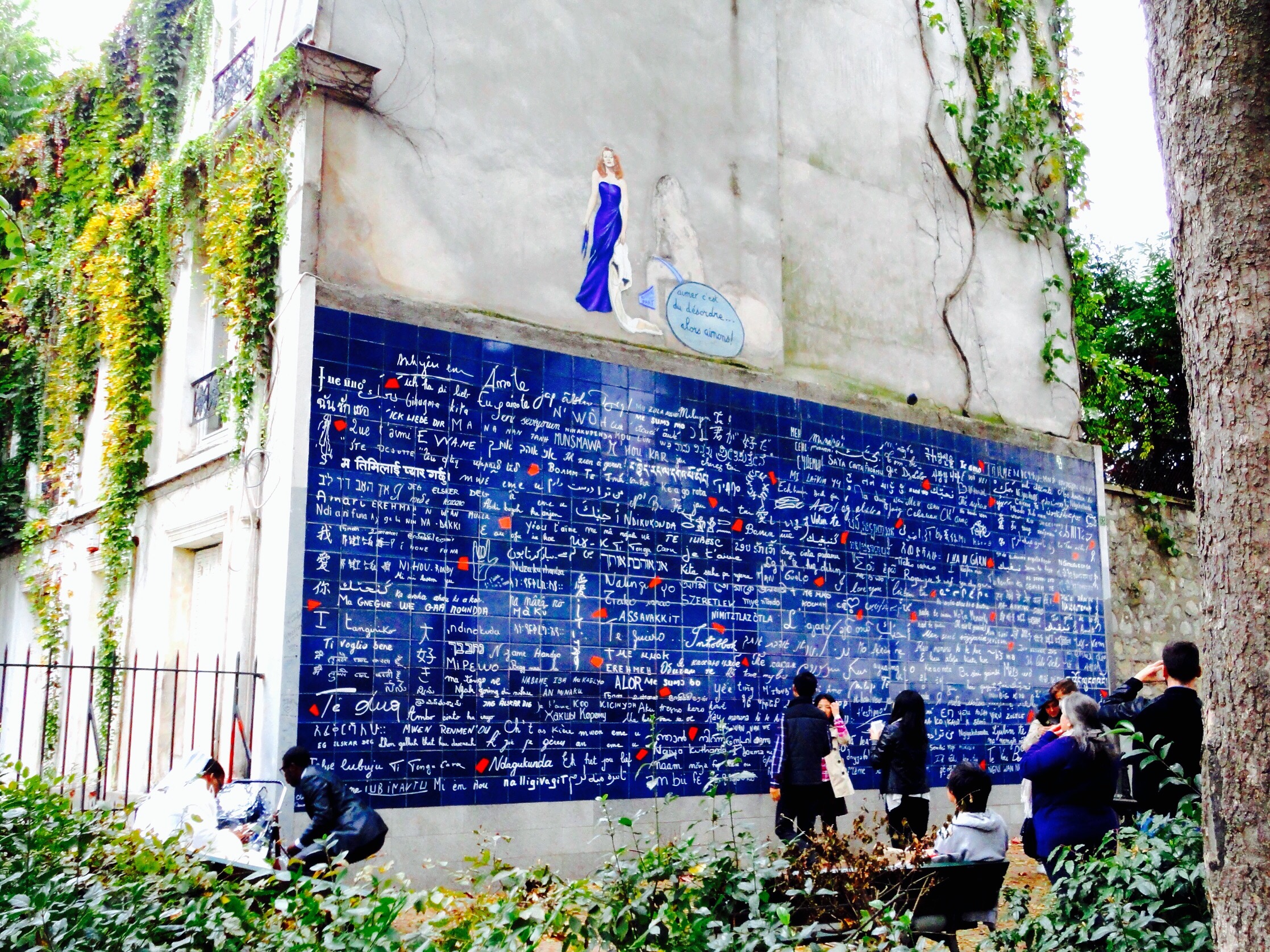 3) Le Moulin de la Gallete – while still in the Montmartre region you'll find this elegant sister to the Moulin Rouge. One of only two other windmills left in Paris, this one houses a rather elegant restaurant.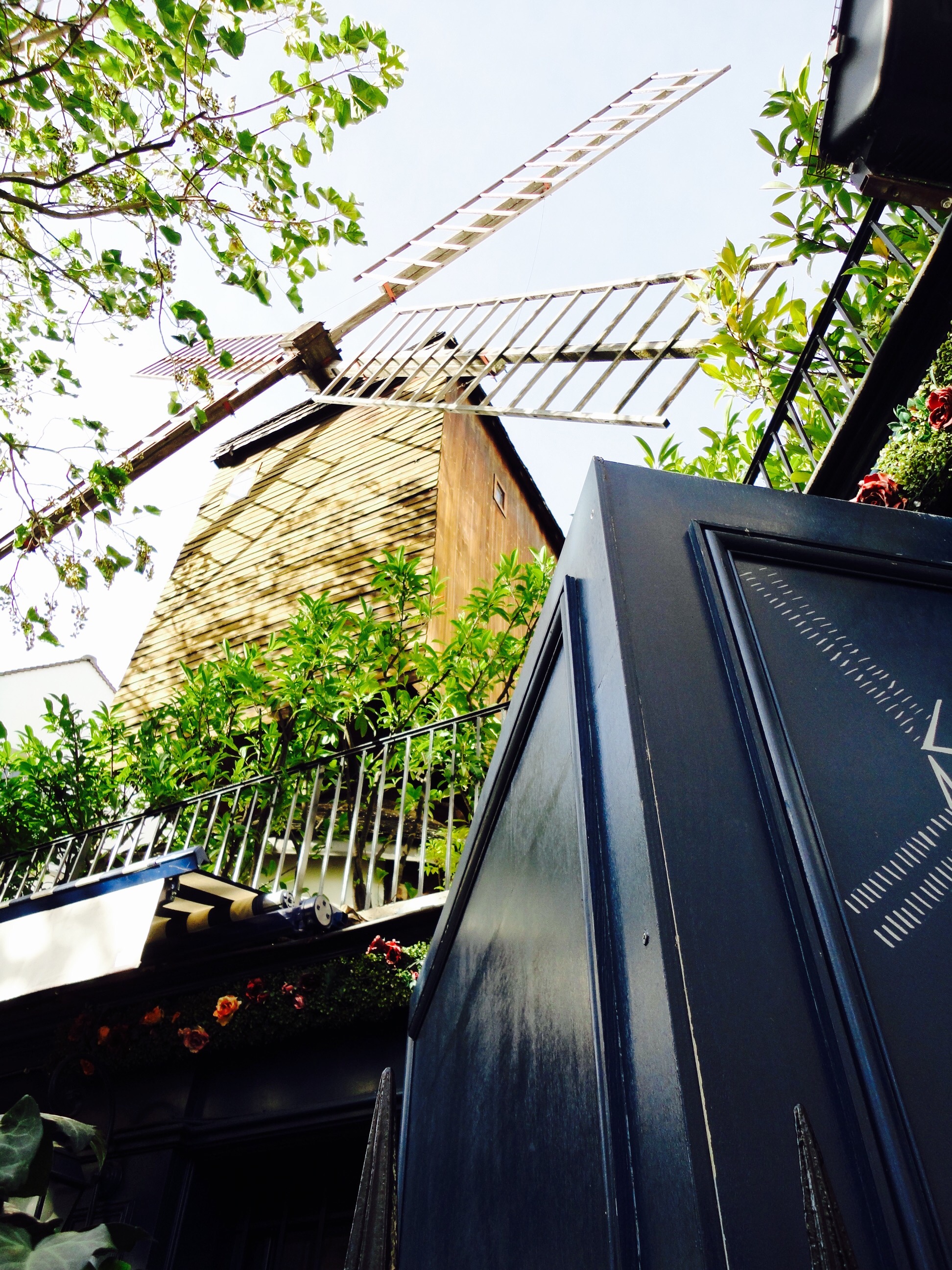 4) Space invaders – always, always look up as you traverse the more densely populated Arrondissement for high on the walls you will find pixel art mosaic space invaders. Over 1,182 in Paris alone, brainchild of an anonymous French artist known only as Invader. A tiny buzz each time you find one and a lot less embarrassing than chasing Pokemon. A previous post: Who loves Space Invaders?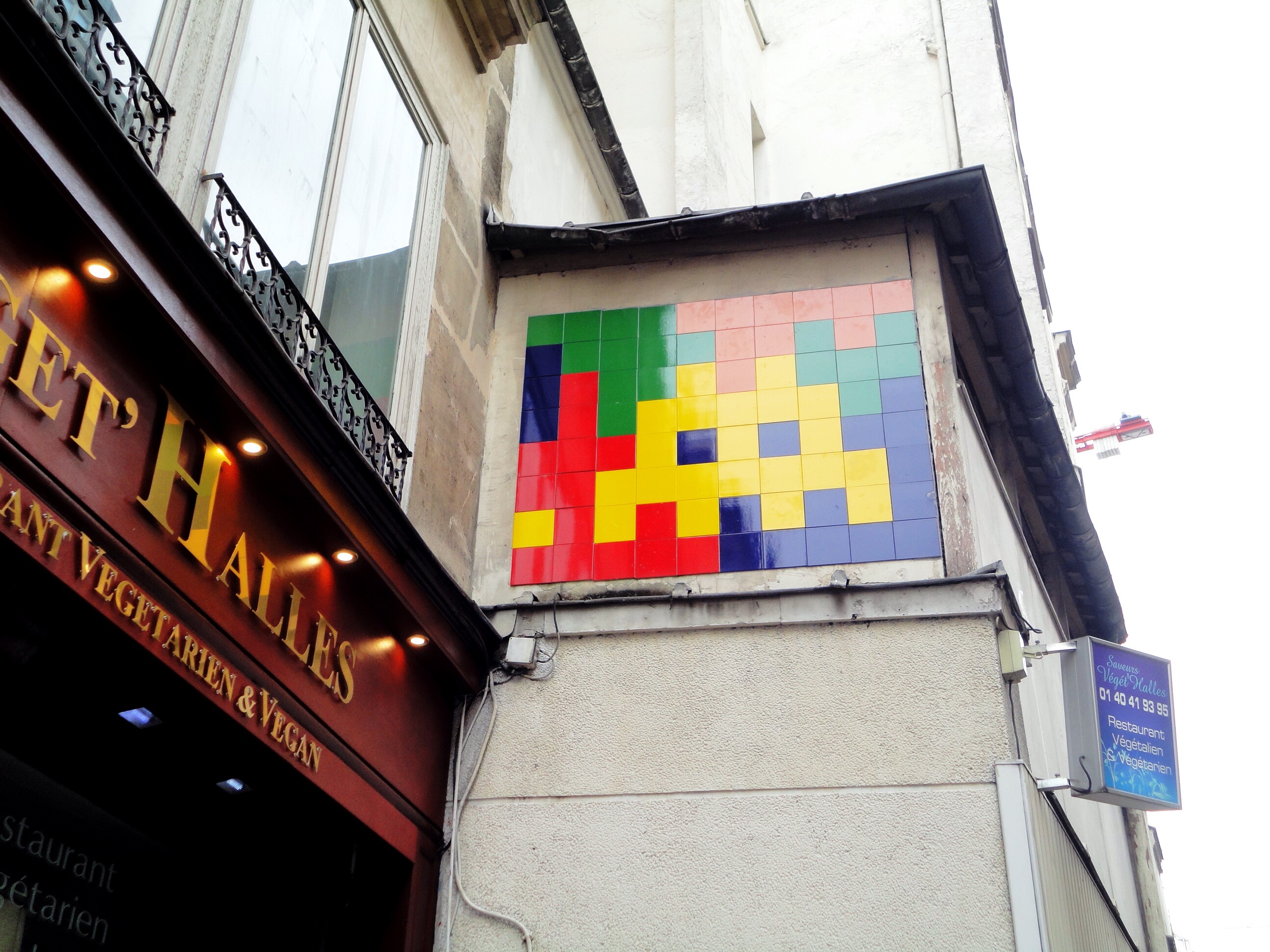 5) Porte Saint-Denis and Porte Saint-Martin. Aside from the well known arches on the 'Triumphal Way'  (Arc de Triomphe Carrousel, Arc de Triomphe, La Defense), these lesser known arches are slap dab in the middle of densely populated streets and worth checking out just for their sheer audaciousness.
6) The Louis Vuitton Foundation – oh yes, architect Frank Gehry stretching our minds yet again with one of his most magnificent pieces to date. Right up there with the late great Zaha Hadid.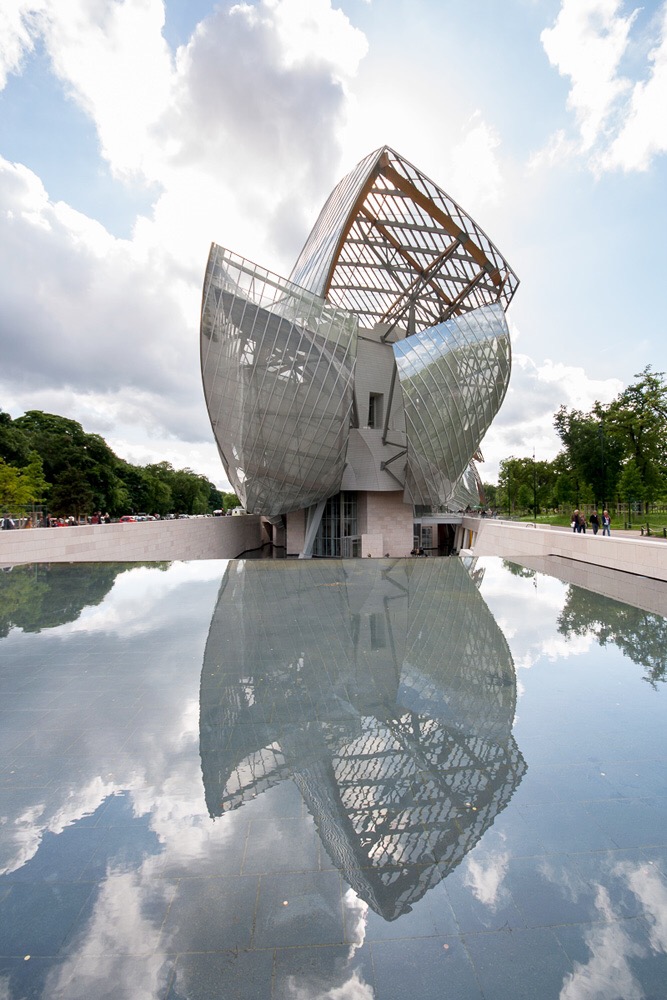 7) Rue des Rosiers for the Falafels – in Le Marais, my fave Arrondissement where the effortlessly minimalist chic Parisian hangs, particularly cool on a Sunday when the closed streets fill with said chic as they wander the many wine bars and boutiques.
8) Rue Montorgueil on a Friday eve – closed to cars, the street filled with French food open market specialties, from rare fromage to giant meringues, rare chocolate to escargot. Speaking of; check out L'Escargot Bistro for the delicious molluscs for which the restaurant is named.
9) The Passages – some quaint, many architecturally magnificent, a few in states of disrepair and all really quite special. Check out Passages du Grand Cerf, Galerie Vivienne, Passage Jouffroy and Passages des Panoramas for starters. See more here:   Coffee, cats and more Passages and Loving Parisian Passages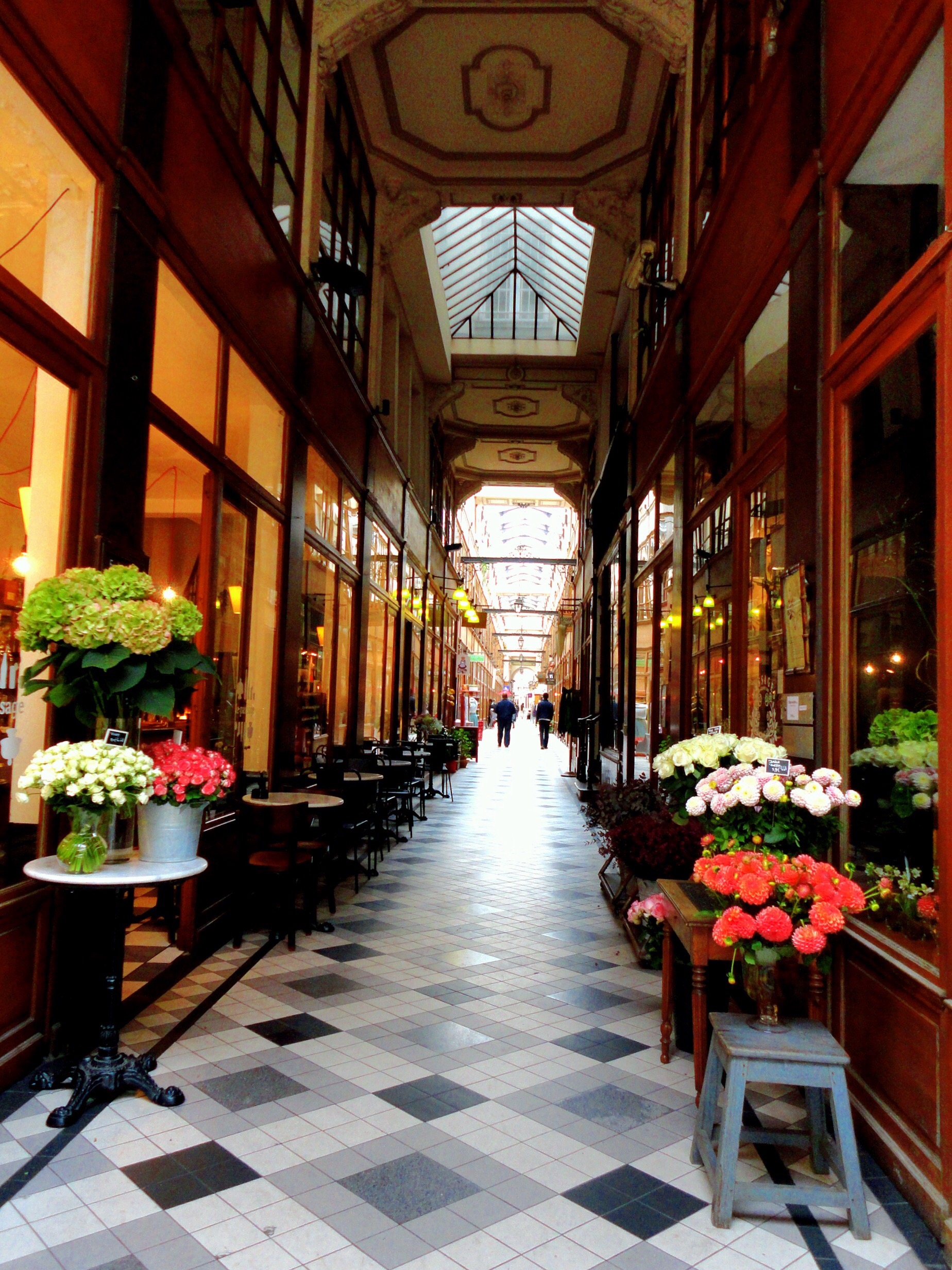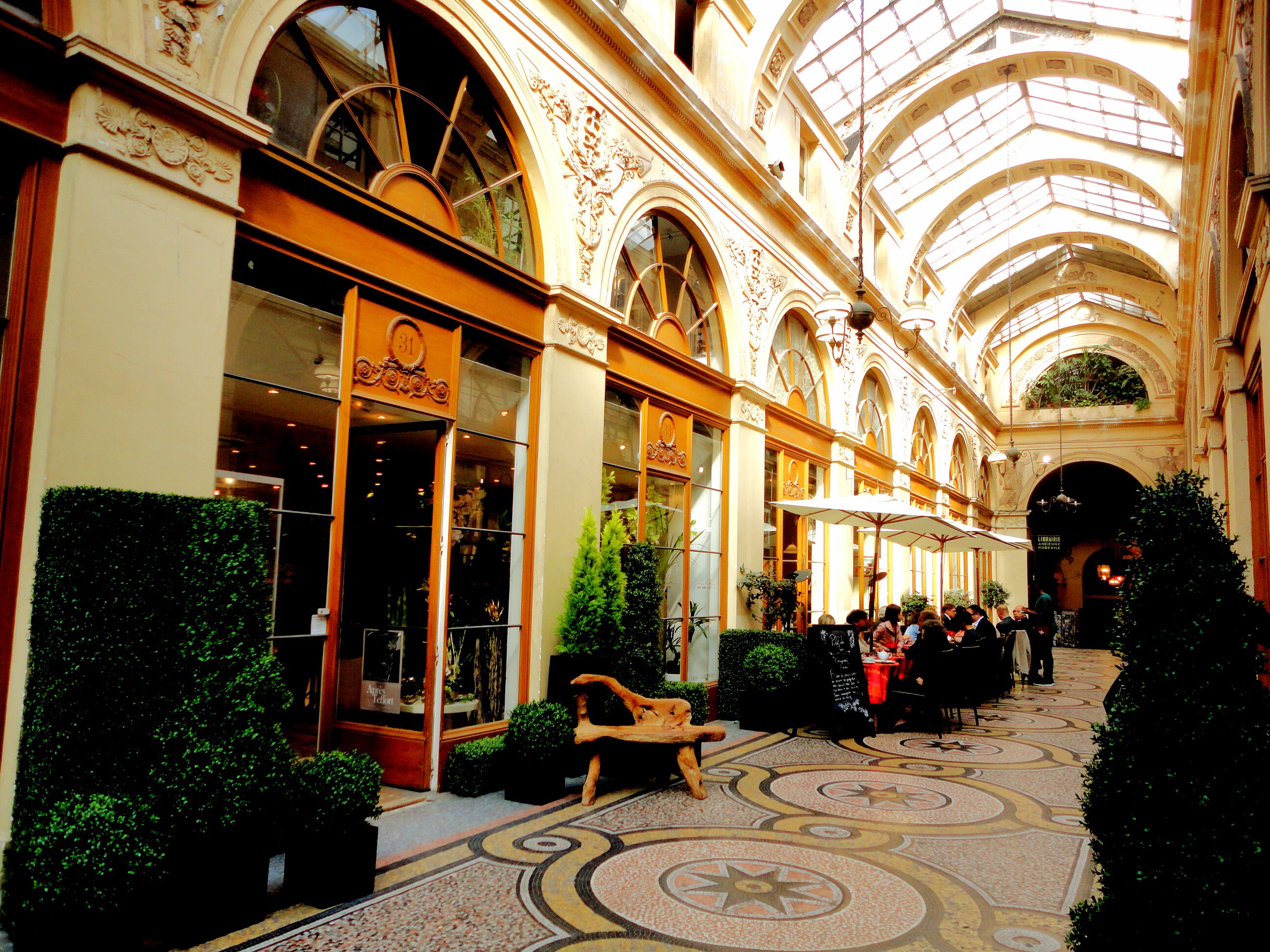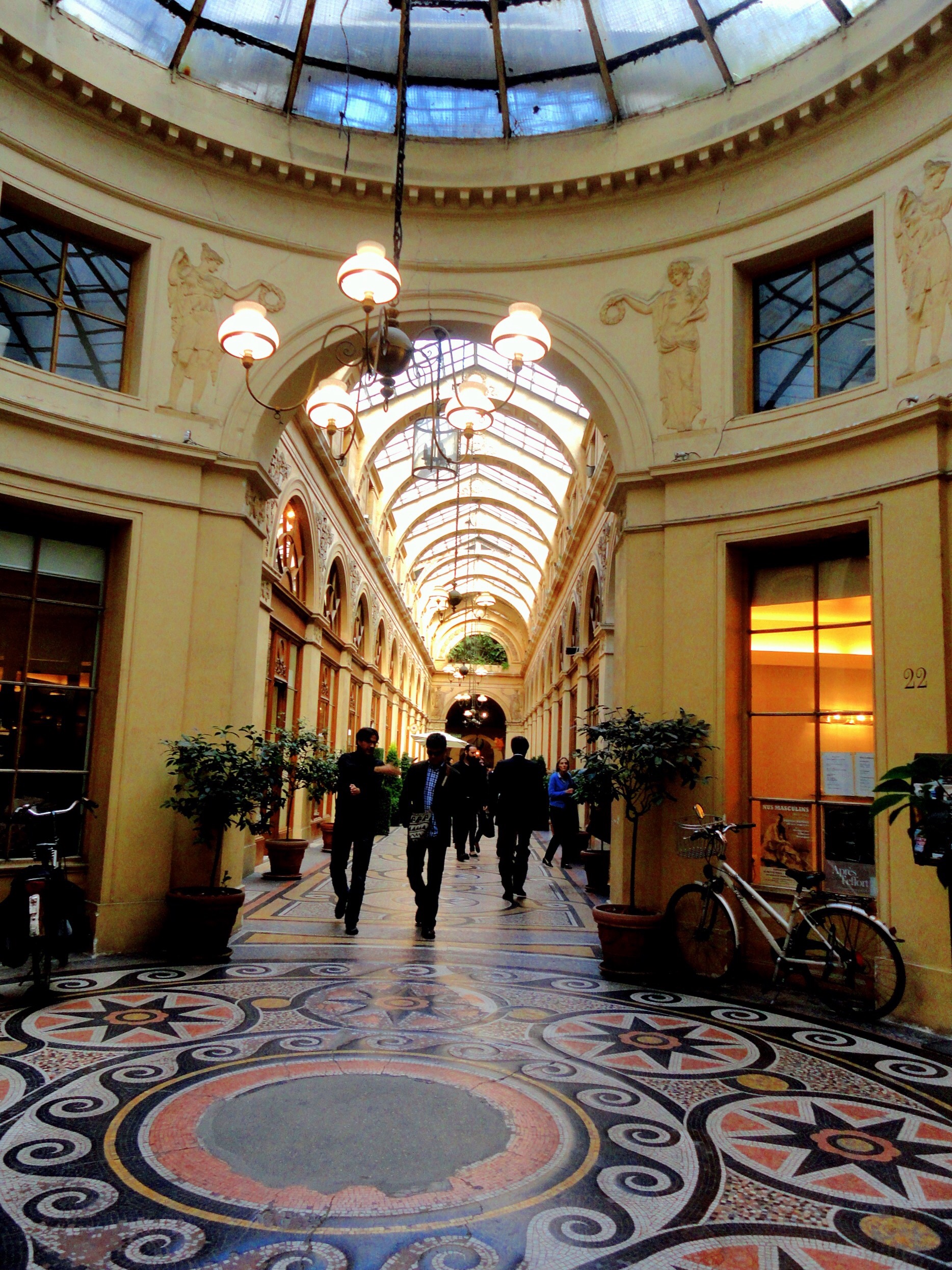 And for a very special kind of bliss:
10) A concert in Sainte-Chapelle – within the Palais de la Cite, on the Ill de la Cite and in the heart of Paris. Lazy afternoon light filtering through the most magnificent stained glass windows suffuses an atmosphere that, combined with the pure acoustics of the Chapel itself, may just bring a tear to your eyes. Pure joy.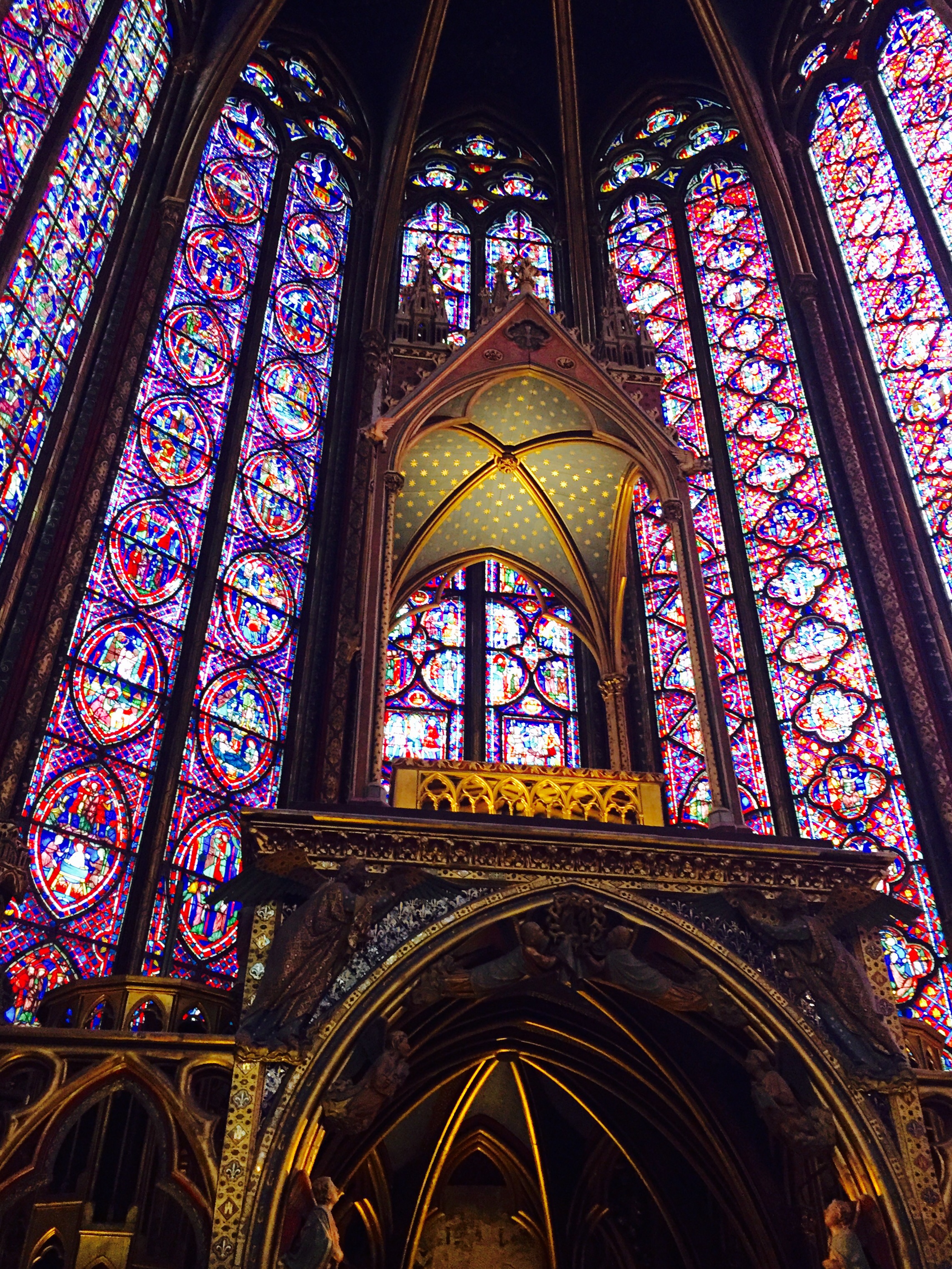 Enjoy my friends, enjoy. And come back safe.xx
P.S. If you'd like to take in the most magnificent view that actually includes the Eiffel Tower, head to the Montparnasse Tower Panoramic Observation Deck, spectacular!