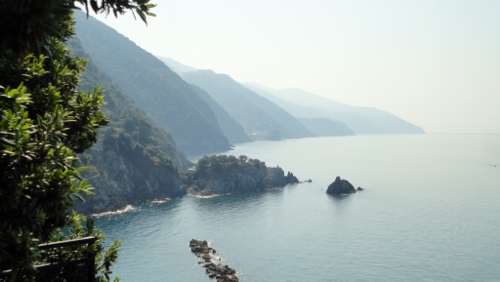 Conquered! Finally found the narrow stairway* up to the Capuchin Monastery and the medieval castrum that's since been incorporated into the current cemetery, up there on the mountain side opposite my abode. Worth it? Yessir! And the view? Breathtaking!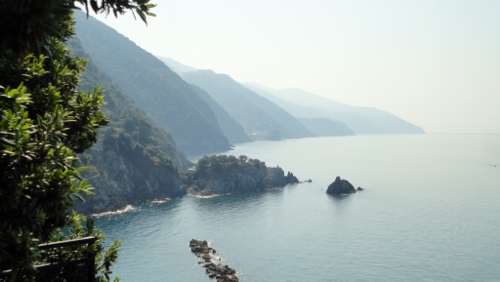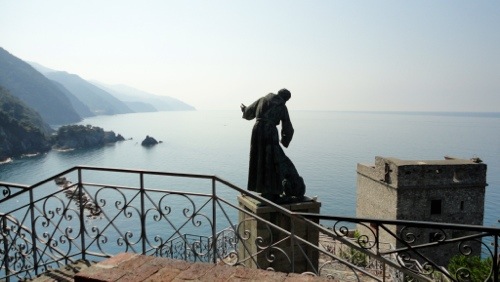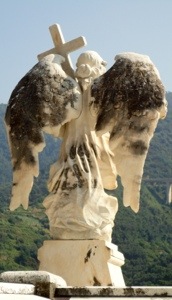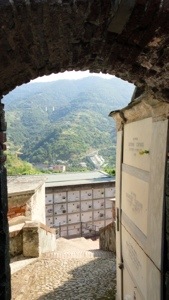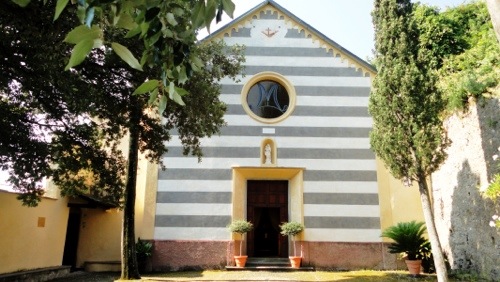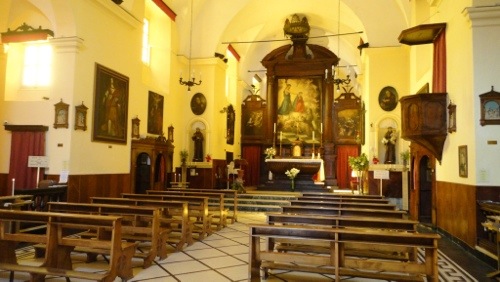 And did you know this dear little Monterosso al Mare village (my current abode and one of the five Cinque Terre villages) actually dates back to Roman times? And the castrum began its defense role in the early 7th century?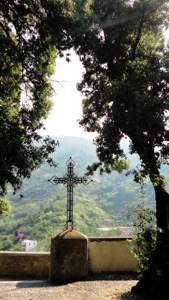 Also checked in on the remnants of the Giant Neptune bearing on his shoulder an enormous shell which was originally, would you believe, a dance stage? Unfortunately WW2 bombings and later, heavy seas, extensively damaged both. He sits above the Fegina beach next to the little harbor in the new town.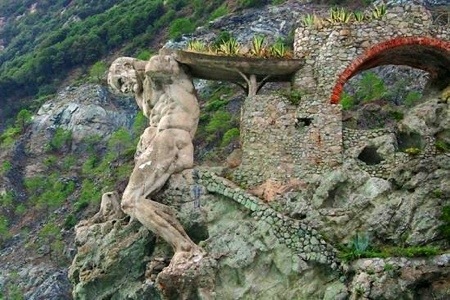 New town? Well the village is spread over two inlets. In that of the Bruanco River, to the East, there is the historical core, while the settlement located in the inlet of Fegina, to the West, there's the more recently developed 'new town'. Both have beaches, unique to Monterosso, and thus are layered with deck-chairs, umbrellas and tourists.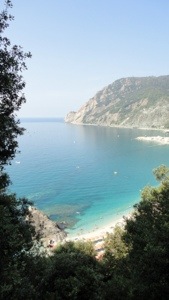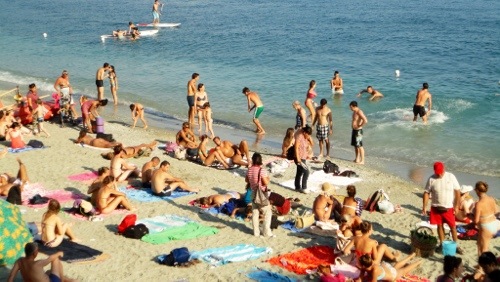 Population 2,000, tucked into the tiny alleys and stairways…plus volumes of tourists, the majority being village day trippers and sun seekers. Few penetrate as far as my eerie; deservedly if they do for they are demonstrating admirable 'buns of steel'.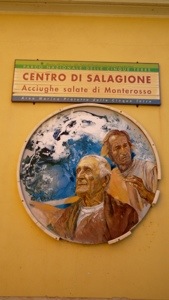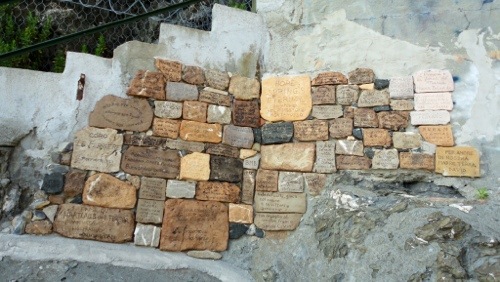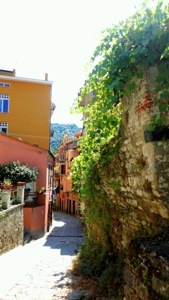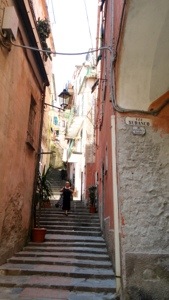 The historic village is heavy on places of worship and despite atheist tendencies, can't help but be impressed by their history, humbleness and majesty. There's the Church of San Giovanni Battista of the Gothic-Genovese style, dating back to 1244 with a proud steeple made of green stone and which originally served as a sentinel. The oratory 'Mortis et Orationis' (Death and Prayer) which is of the Baroque style and then there's my favorite, the miniature oratory of 'Santa Crose'.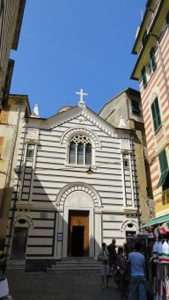 Why my fave? Well there's a dear little wooden ship suspended from the ceiling (known as a 'Votiveship'; a handmade offering of thanksgiving from grateful sailors or fishermen for safe voyages) which reminds me of Telly. There's the ever so kitsch sparkling halo the Virgin Mary's sporting which makes me grin out loud. And then there's the towering organ above the entrance which reminds me of my late Grandpa (a magnificent church organist). When resting in one of the pews there today, I could almost swear I heard him whisper…now that's an organ worth playing my pet! Darling Pa? I suspect you already have.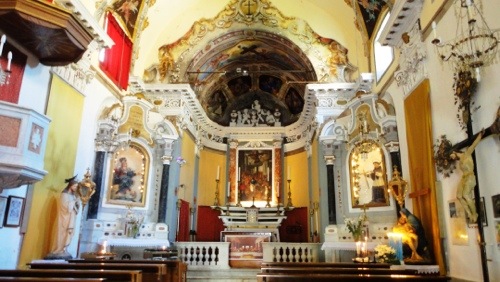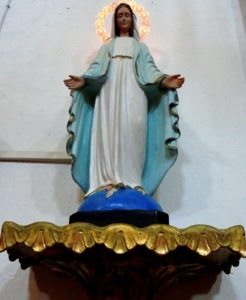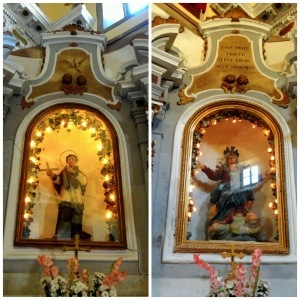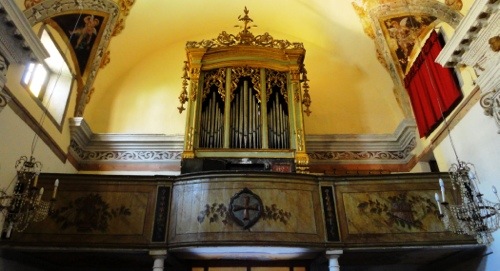 *Many of the Cinque Terre walks have been closed for maintenance or repair including the lover's walk after several people were injured as a result of a land slide.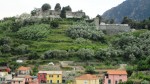 Stay tuned for notes from Vernazza!