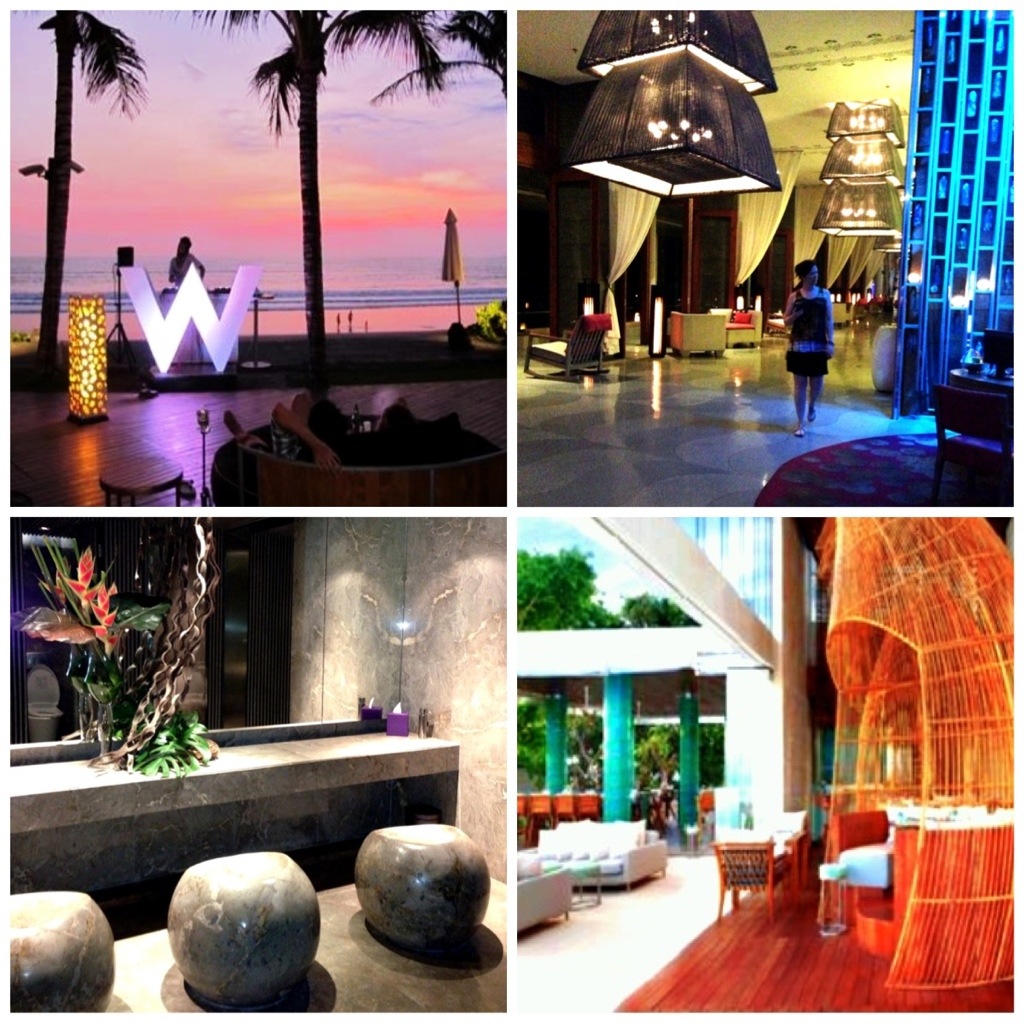 As the last of the gang make it home tonight, a few highlights for those considering a visit to Bali (or not) and for those who have already been, a chance to reflect on their own special memories…
Speedy Visa Man – who for a small fee, whisked us through the arrival mayhem and into the warm night air and our Villa-driver within mere minutes.
Body Works – for the best manicures, pedicures, facials, body and hot stone massages and waxing gurus…No! Strike the last, she had a mean glint in her eye and a sadistic laugh!
The Offerings – the content so intriguing, from rice cakes and cigarettes to money and Oreo cookies; and the orange kitten at Ku De Ta who climbed the shrine daily to feast on them.
Surprise and Enthrallment – the expressions on a young Balinese girl's face when she looked through Binoculars for the first time, thank you Bret for making her day so memorable.
Xmas Wrapping Compromises – creative pressies artfully hand decorated housing hours worth of giggles, thank you guys!
Blow up floating devices – kept us pool cool…though still not sure of the purpose for the large vagina like squishy hole in the tube ring.
Sunsets – now fully appreciate why it was Telly's favourite time of day…a toast to you on the high seas my boy.
Nusa Dua – and our Komodian boat driver for calmly negotiating through an ocean thick with every conceivable water sport being carried out simultaneously within a 2 kilometer radius. A preference for airspace with 9 other Para-sailors or water space with multiple jet skis, banana boats, long boats, fly fish and the jet boats towing the Para-sailors?
Turtle Island – for the dear Hijab adorned tourists who insisted on having their photo taken with Bret and Steve who, for just a very small moment, fancied themselves rock stars.
The Balinese – every single one of them so very humble, so friendly, so gentle…beautiful people.
Dewa and Putu – our intrepid drivers who provided us with a deeper understanding of Caste differences and cultural ceremonies; and for their patience, humor and warmth.
Palm fruit – a new taste sensation, interesting!
Rock Bar – closed, but how magnificent I imagine it would be to sit sipping cocktails and viewing glorious sunsets while casually hanging off a cliff face. Or maybe wallowing in the cliff edge infinity pool just below. Ayana resort itself rather splendid too. Next time. And finally…
Our travel buddies – Miss Rynnie 'n Mr Stephan, for being able to hang out sans makeup in our jammies, commiserate with one another over the state of our tums as well as explore the temples, the streets, the odd volcano, ocean floor and the bestest nosheries, all off the back of a daily gym workout! … love you both and thank you for your friendship and companionship.