Brilliant white villas enhanced with hues of blue and vibrant magenta bougainvillea atop a raw volcanic precipice tumbling into an ocean of the deepest sapphire blue. Santorini. The Greek Islands. You could conclude all that for yourself via Instagram but hey, if your planning on enjoying a vicarious holiday through my blog, gonna have to expect a tad of lyrical waxing.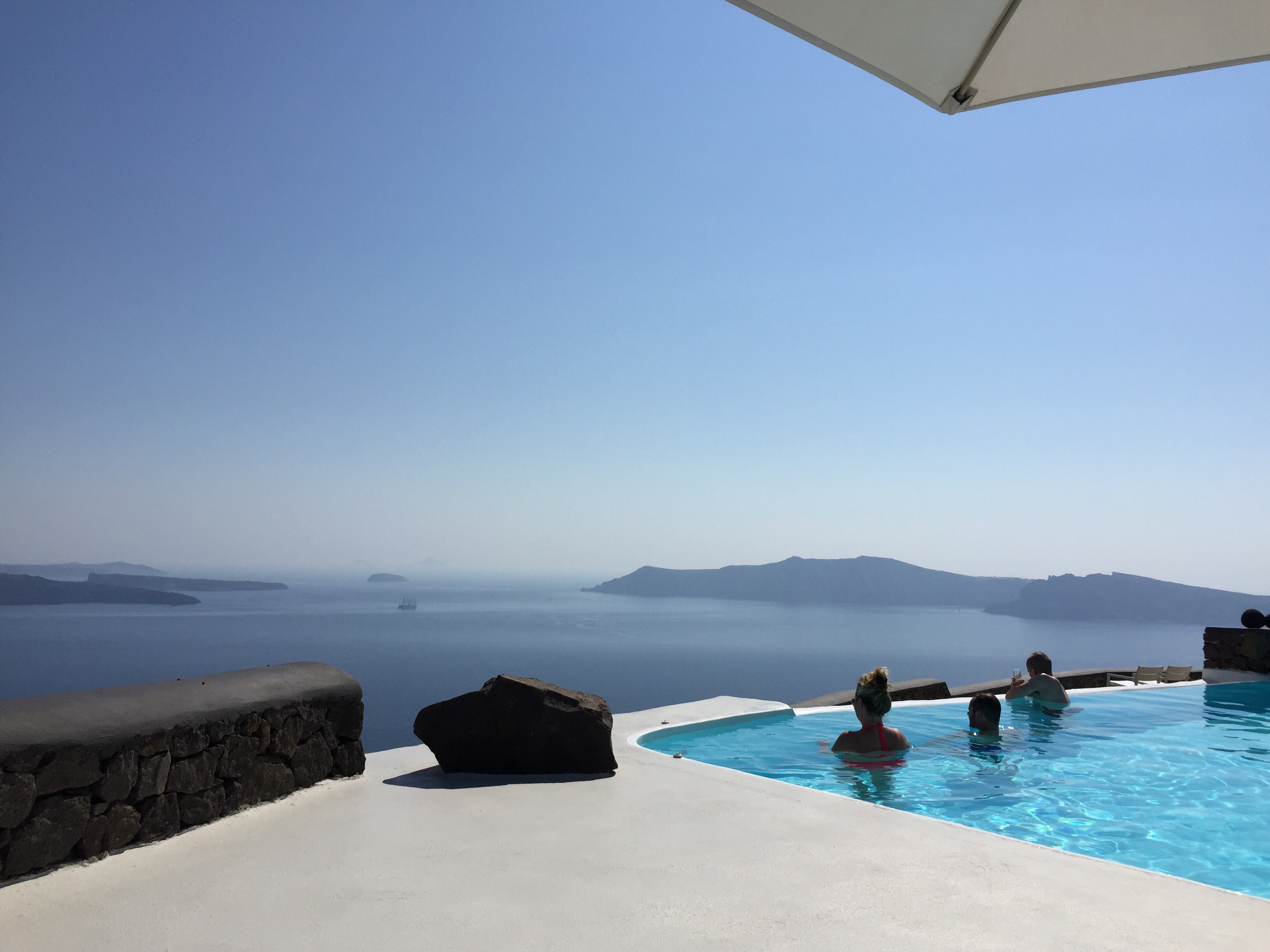 That infinity pool? Our first day a compulsory relax, cocktail(s) in hand after a speed sleep in Anthens following a manic 140k spin from airport to city via a crazy Greek taxi driver fancying himself a formula one champ. This off the back of a 27 hour flight making for delirious giggling on our part. But I digress, about that pool!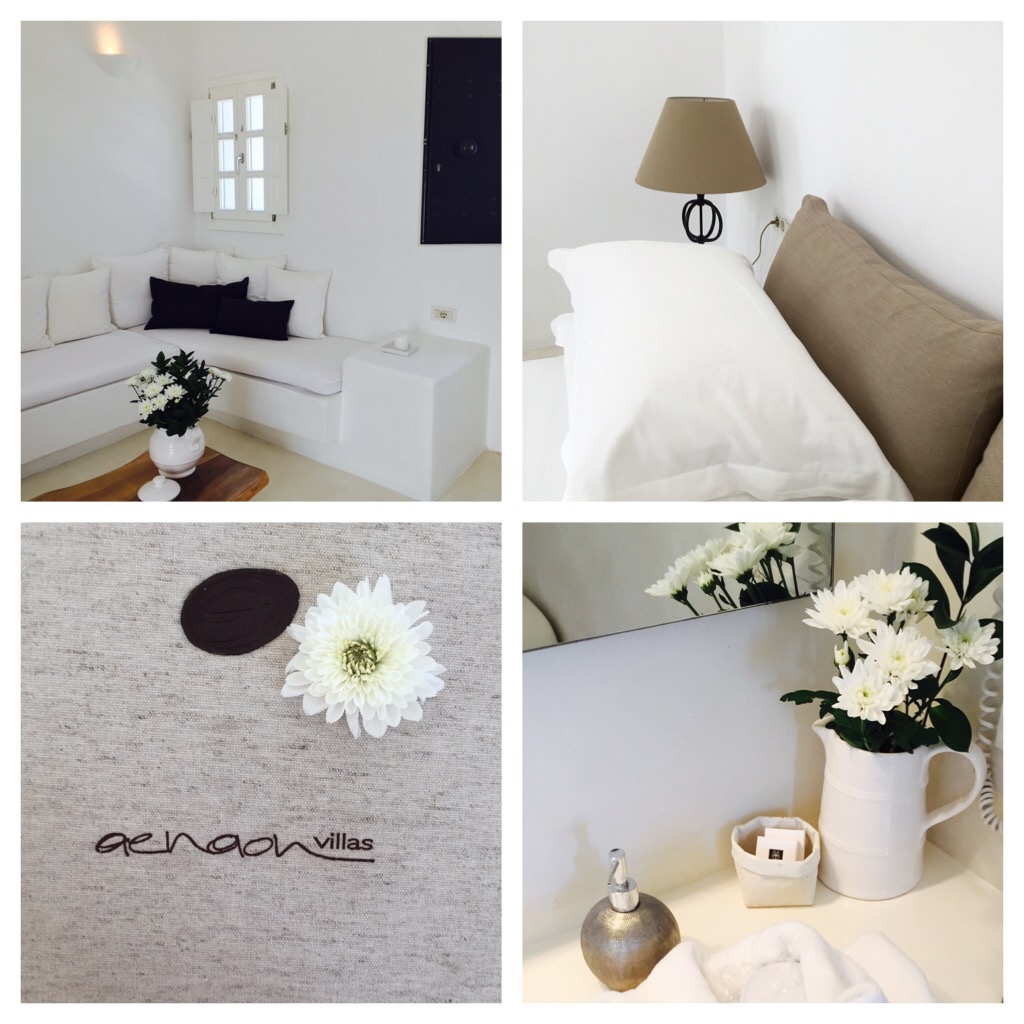 Aenaon villas. A star spot in the Mr & Mrs Smith bible, stunningly simple and elegant, our hosts Alexandra and George and team sensing our every desire and damn they're good at it. Positioned on the narrowest part of Imerovigli, Santorini, the villas offer the luxury of viewing both sunrise and sunset for which the islands are renowned, the latter from the cool waters of that very pool. And right now? Determining exactly where the ocean intersects with the sky through the shimmering mid summer haze, my new national pastime.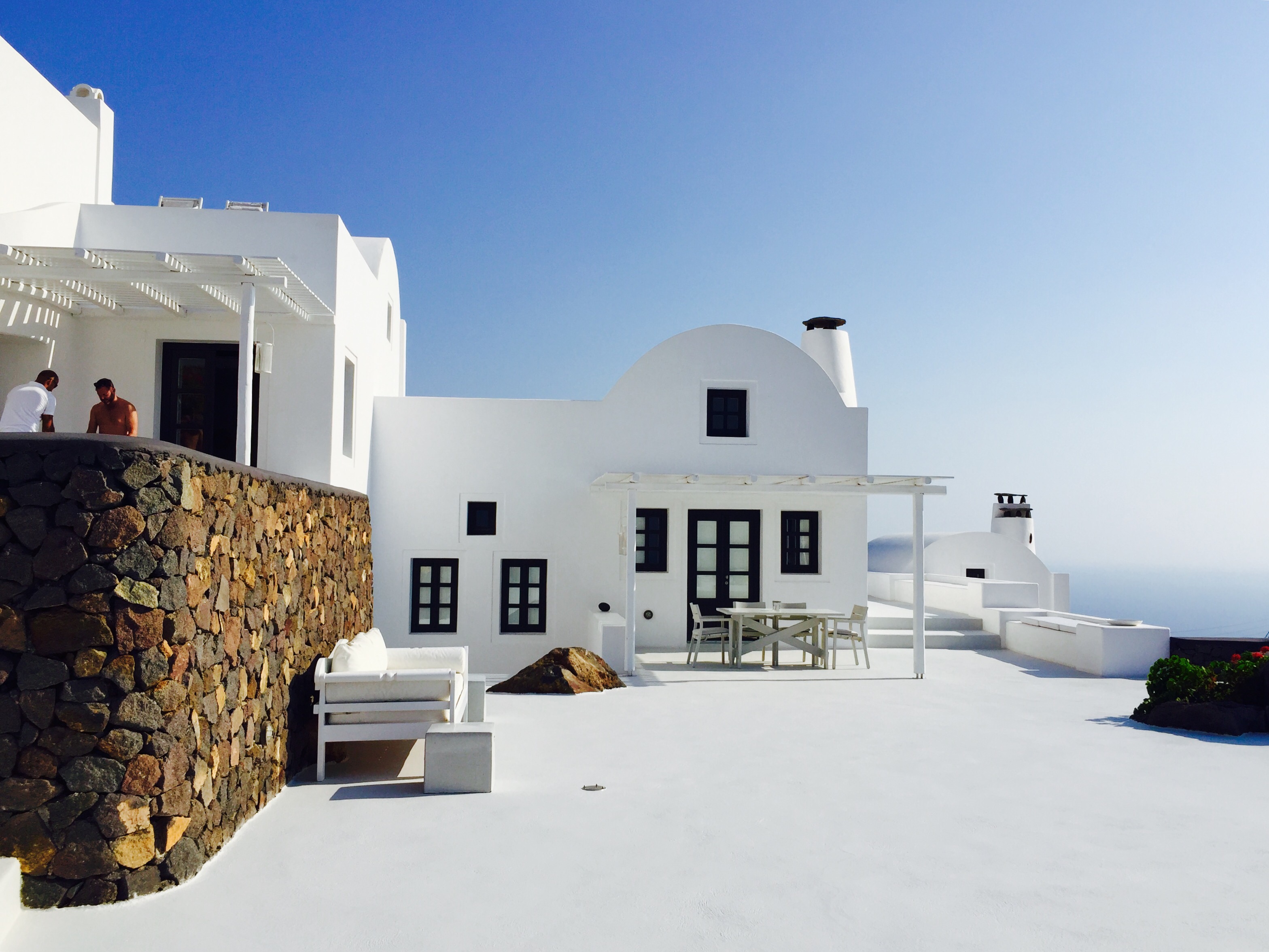 It's a chaotic island teeming with cruise ship refugees swarming the narrow cobbled lanes lined with the usual jewelry, white linen and vibrant blue souvenirs depicting all things Greek that make up the main thoroughfares of Fira and Oia. The roads cluttered with on shore tourists on quad bikes weaving between buses and wary hire car folk like us. And that brilliant Agean Mediterranean, visible from almost every direction. Our eyrie a welcome respite after a day chanting 'stay on the right, stay on the right!'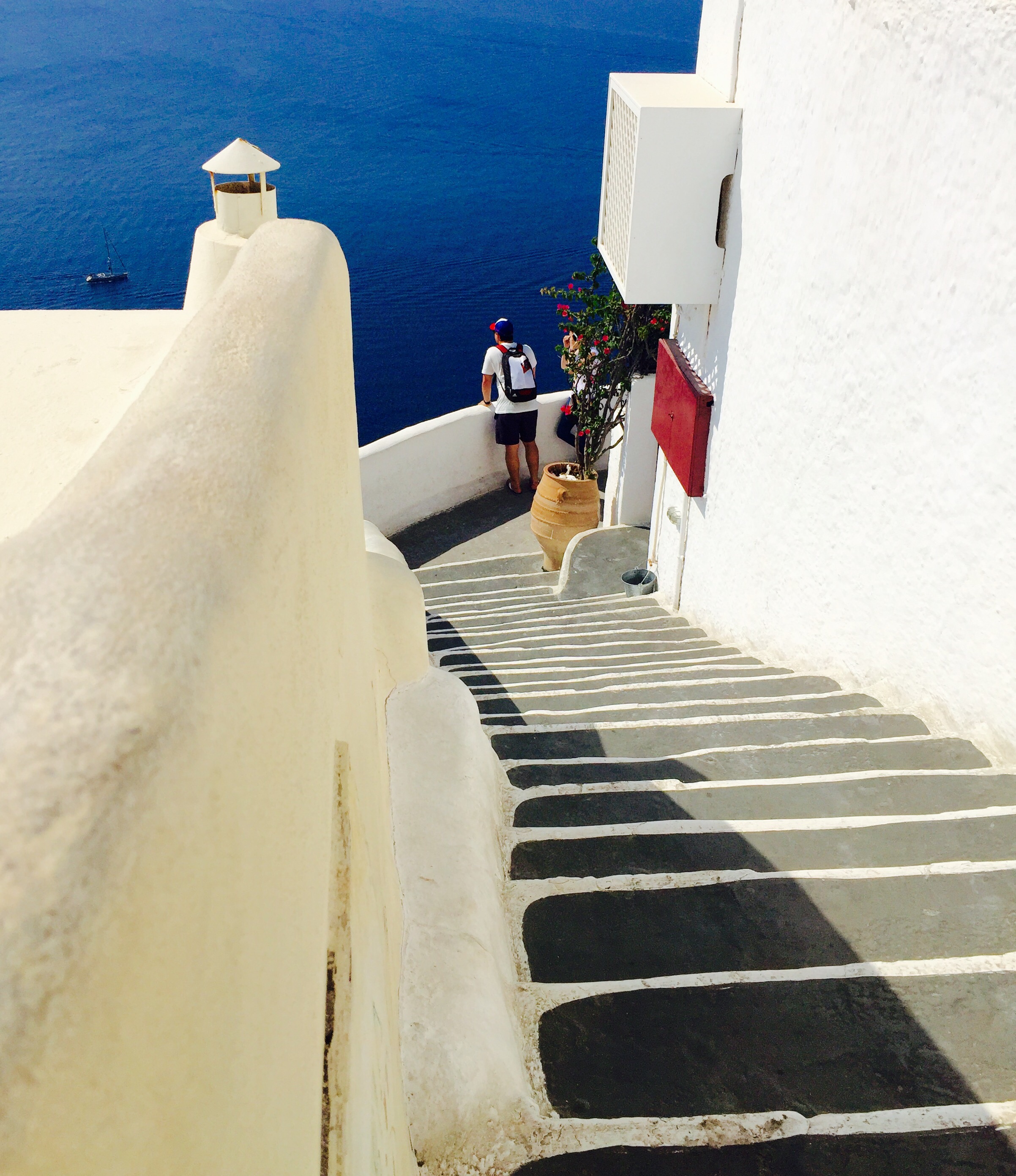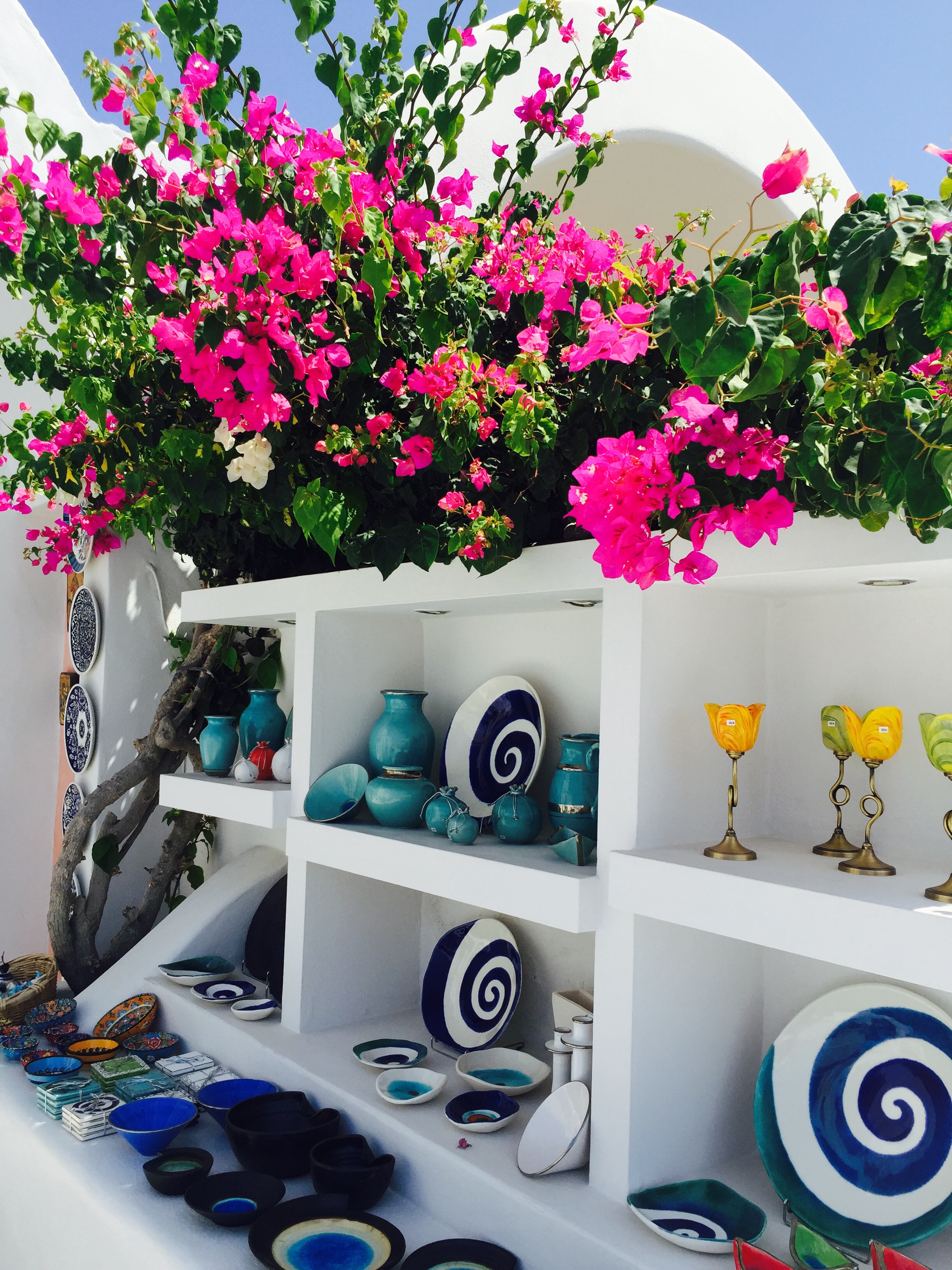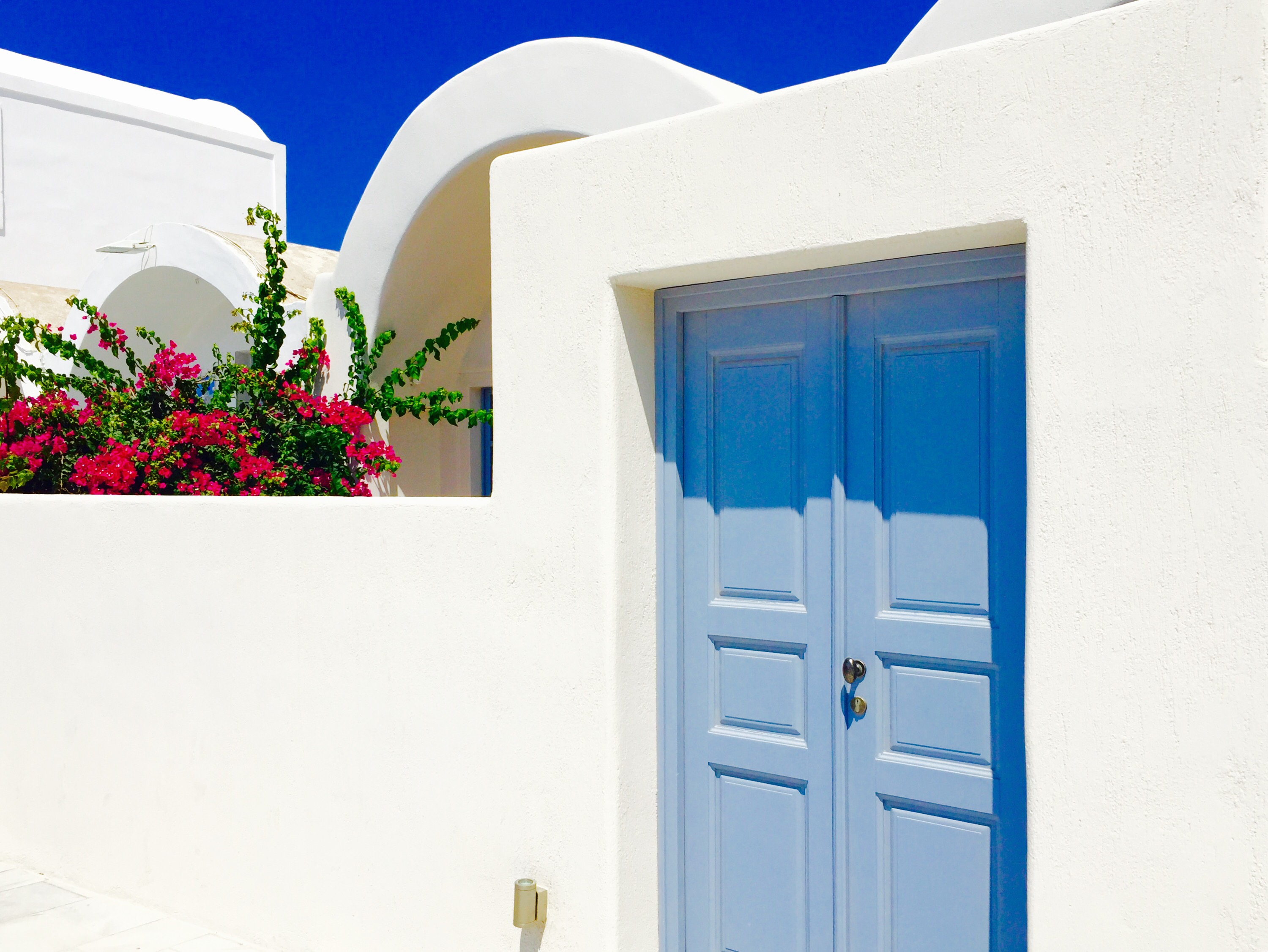 Of course you're wanting to learn more about the olive tree that changed history. The three wineries where one can saviour 'the unique volcanic taste and sea aromas'. The natural spring located inside the cave church of Zoodochos Pigi where one can quench one's thirst after said wine. Nope. Saving that for later. Right now there's a cataramaran waiting to whisk us away for one of those spectacular sunsets viewed from sea level. And wine! More wine.