Two thirds of my suitcase consists of cute little summer outfits in which I had hoped to impress you Paris, so what's with the cold and rain? It's spring and a girl can only wear a puffer jacket with a dead cat trimmed hood for so long!
Yesterday a wander around the Marais, the arrondissement we've chosen to make our home this time, including the Place des Voges square and the gorgeous little rue des Rosiers filled quaint shops and Jewish fare including the best Falafels in town. We'll test this out we promise!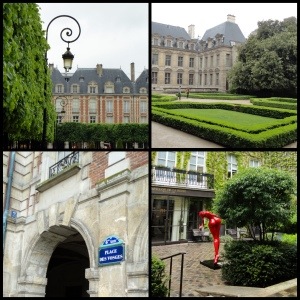 Today a trip to Galeries Lafayette, currently stocked with fabulous summer colours but with zero takers, instead Fifi headed for the jewelry department while Pixi worshipped at the Lingerie floor shrine.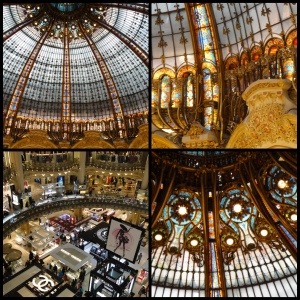 A tad of retail therapy bliss later, lunch at Les Deux Musees where the girls indulge in French Onion soup followed by a fight with Escargot (they really are 'slippery little suckers') washed down with a Vin Blanc, Rosé and a Rouge and topped off with delectable little cream puffs. The experience making all brave enough to face queuing in the cold to enter the Musée d'Orsay. Wandering the gallery of impressionist artists, a tidy collection of Art Nouveau pieces and viewing that magnificent clock serving as a reminder of the building's train station origins, a perfect way to while away a chilly wet afternoon.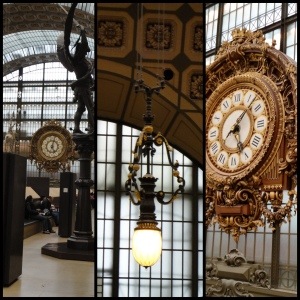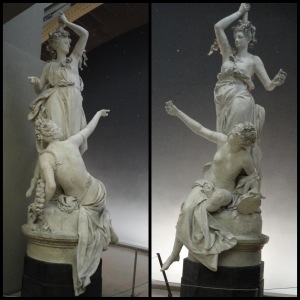 Back to our cosy little nest via a bit of bumbling around in the Metro while singing 'I love Paris in the spring time' hah! to put feet up and remind ourselves that She really is a beautiful city, regardless of her current weather temperament.