Mont Saint-Michel – a Gothic-style Benedictine abbey surrounded by a small village at the foot of its walls – is really quite a technical feat considering it was built between the 11th and 16th centuries with granite that had to be floated across a kilometer of exceptionally powerful oceanic tides. Bordering Normandy and Brittany, the island has held strategic fortifications and since the eighth century AD, has been the seat of the monastery from which it draws its name.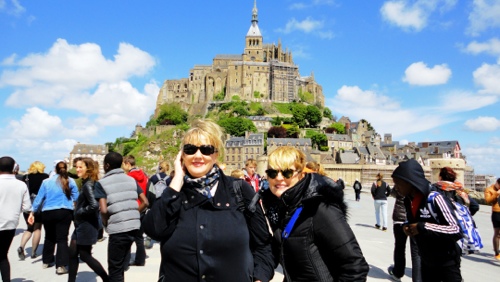 Interestingly, the structural composition of the town exemplifies the feudal society that constructed it. On top God, the abbey and monastery, below this the Great Halls, then stores and housing, and at the bottom, outside the walls, fishermen and farmers housing. Well you all know your place now don't you! And that's your history lesson for the day.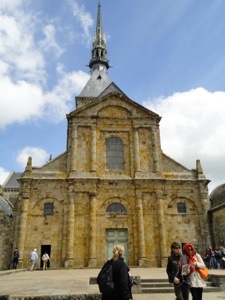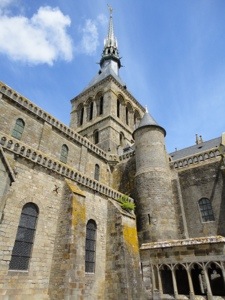 Eight plus hours there and back plus three on the island making for a huge day with a very chilly wind factor but worth the effort just to see Fifi's face when ever corner turned revealed yet another bunch of cobblestone steps. Then she discovered the art of hitching a ride on Pixi's coat tails!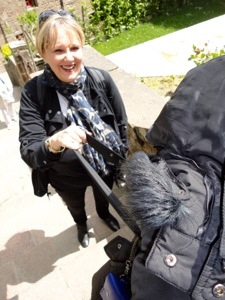 Arrived back foot sore and weary and just managed to stagger to L'as du Fallafel on rue des Rosiers to share a Falafel. Purported to be the best in town (the Marais is the Jewish district after all) and substantiated by satisfied grins as we made our way around the corner to home and bed.