After a fond farewell to our delightful hosts, we head down the highway amusing ourselves by singing Jersey boys out of key, admiring the rolling hillsides and choosing our 'toff'* names as we enter the Bordeaux region. Our newest accommodation doesn't disappoint…in fact we are in awe…the Chateau de Mirambeau is actually a neo-Gothic castle!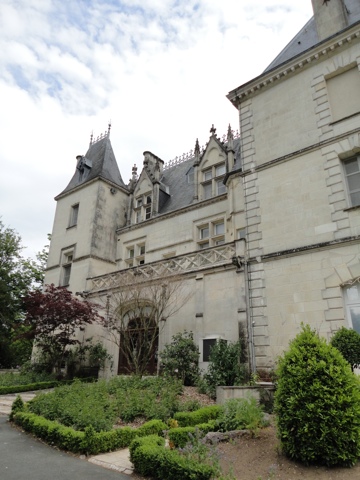 After the formalities of checking in we are shown our rooms and shortly after find a welcome tray with a bunch of red roses, petit fours and a personally written welcome letter from the owner. Our rooms are pure opulence…too, too over the top to describe…photos will have to do. Luxurious bubble bath in a great big marble bath, glass of wine, then down to the dining room where we indulge in a Degustation menu.
Vacillating between 'this boiled egg filled with yolk, foam and truffle, toast fingers and truffle shaving is yummy'; and 'what on earth is this small glass of transparent pink liquid a fish swam through about?' and 10 courses later we conclude this Chef is either a budding El Bulli or a junior master chef with lofty aspirations…either way, an intriguing menu to be sure!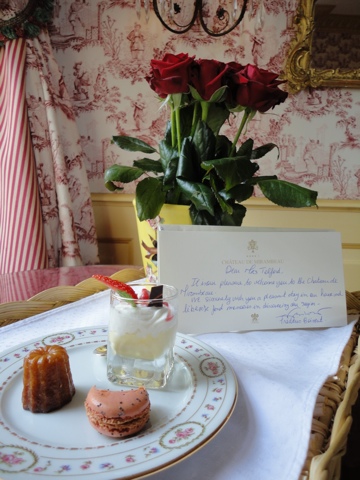 Sated we yearn to wallow in our luxury, a good night digesting required in preparation for an exploration of Chateau de Beaulon and a tipple of Cognac tomorrow.
Our 'toff' names?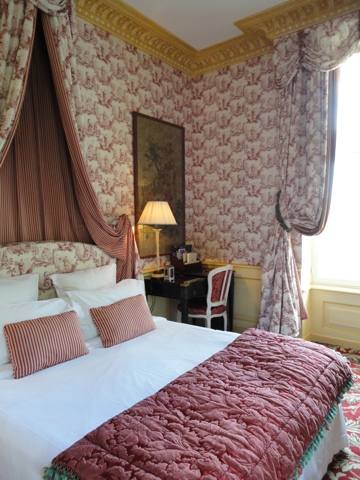 Richard (Dicky) Seville Lyons the third – Ross
Fifi de Murgatroid Lyons – Jenny
Penelope Bogsworth Winterton – Jane
Perfectly suited to the occasion don't you think?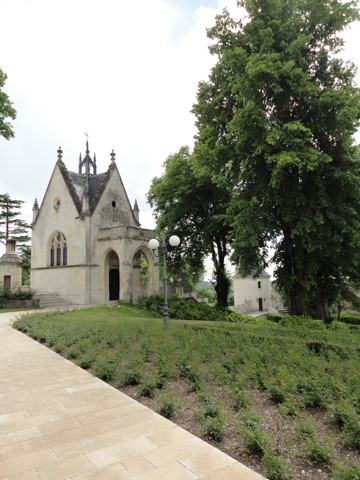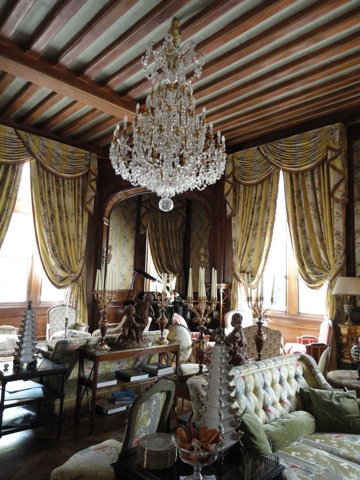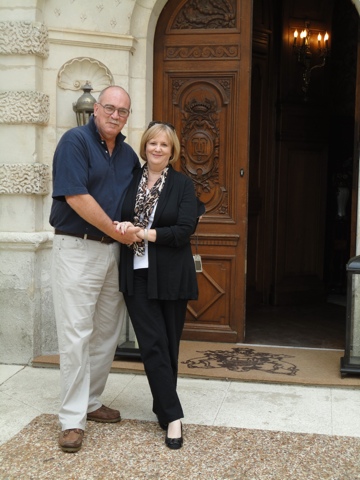 Today we learn of Osama Bin Laden's elimination. A time for reflection on the war on Terror. Right now, so happy to be with my buddies exploring this beautiful part of France for who knows what tomorrow will bring..