My traveling friend is winging her way home and I'm now on my own. Totally alone, a tad daunted and feeling misplaced in a sea of Italians and tourists. Determined to shed the 'tourist' label and become officially 'local' I head out with purposeful stride, a determined smile…and a list.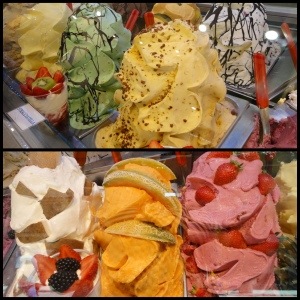 Buy train ticket for Monterosso and an Italian SIM card, a triple A battery for my Bose NC headphones (no you dirty minded persons, 'they' take size C!!), a ticket for The Accademia to later see Michelangelo's Statue of David and generally wander…and what a lovely experience…
A thunderstorm without benefit of the three raincoats and two umbrellas back in the Hotel. No matter, it's only water. Warm raindrops, hot paver steam, lightening. I'm afraid of lightening yet view it with disengaged curiosity. A 50 minute queue to buy train ticket at the Santa Maria Novella Salone Biglietti. No urgency, take your time, I've all the time in the world. And I do.
A young Italian couple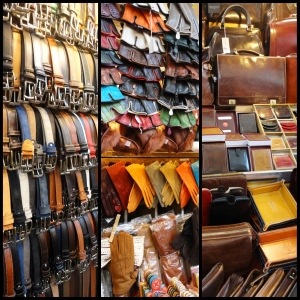 in heated hand gesturing argument. She walks away. He doesn't follow…a relationship breakup with one witness…me. Tourists with brash American accents seeking off street leather outlets, gelato dripping down their arms. Mine's in check.
Polizia gossiping on corners, Nigerians hawking umbrellas, women coveting jewelry on the Ponte Vecchio while their men sit patiently in nearby Ristorantes sipping beer and sweating over smoldering credit cards. Leather markets in full swing, the banter, the colours, the smell. Another couple, lips locked in passion oblivious to curious passers by. Observed break up now negated.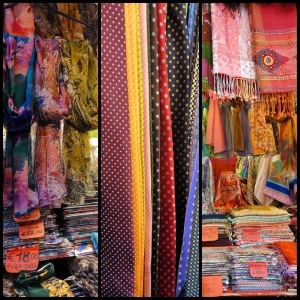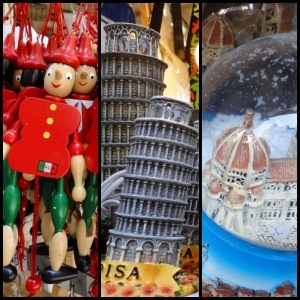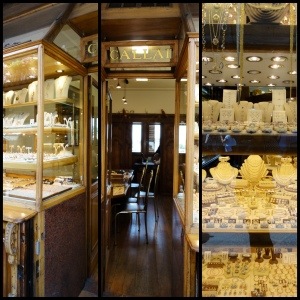 Waiters spruiking punters to their Ristorantes only to studiously ignore them once seated. The pretty carousel in the Piazza Della Repubblica. The magnificent Duomo, marbled greens, pinks and whites freshly rain washed and sparkling to the thrill of photographers gathered around her base. My iconic compass for finding the way home.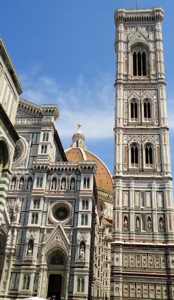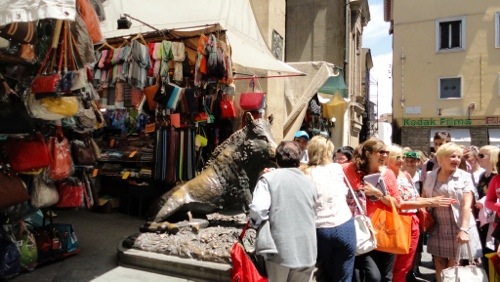 A classical guitarist, a comedian, a jazz trio, a singer, pavement chalkers, live statuettes all clamoring for attention, hawking their talents to win meagre coins from jaded tourists. Endless visual feasts and photo moments.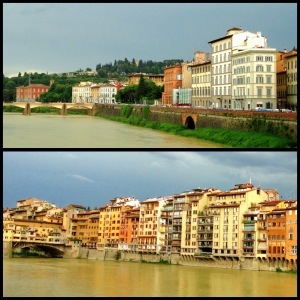 Now officially exhausted, sipping a Chianti, fighting a persistent Pigeon for my Bruschetta while marveling at the ambient sunset bathing the city from my terrace table. Duomo bells ringing, swallows fluttering, I stroke the ladybug silver trinket on my leather wristlet, a testament to friendship and gifted by my dear traveling friend, and conclude…Florence really is a mighty fine place to commence a journey of discovery.