Uh! oh! I have an addiction. Correction. Another addiction (yes, yes there's that wine one, and the chocolate one, and the…oh shut up!). This one's to do with Passages. Parisian ones.
Determined to report in on the lesser known experiences Paris has to offer, suffice to say I was absolutely thrilled to find these hidden gems. This particular one reminded me of the fabulous Queen Victoria Building in Sydney. The Passage du Grand Cerf, again full of delightful surprises (see previous post 'Loving Parisian Passages') absolutely enchanted…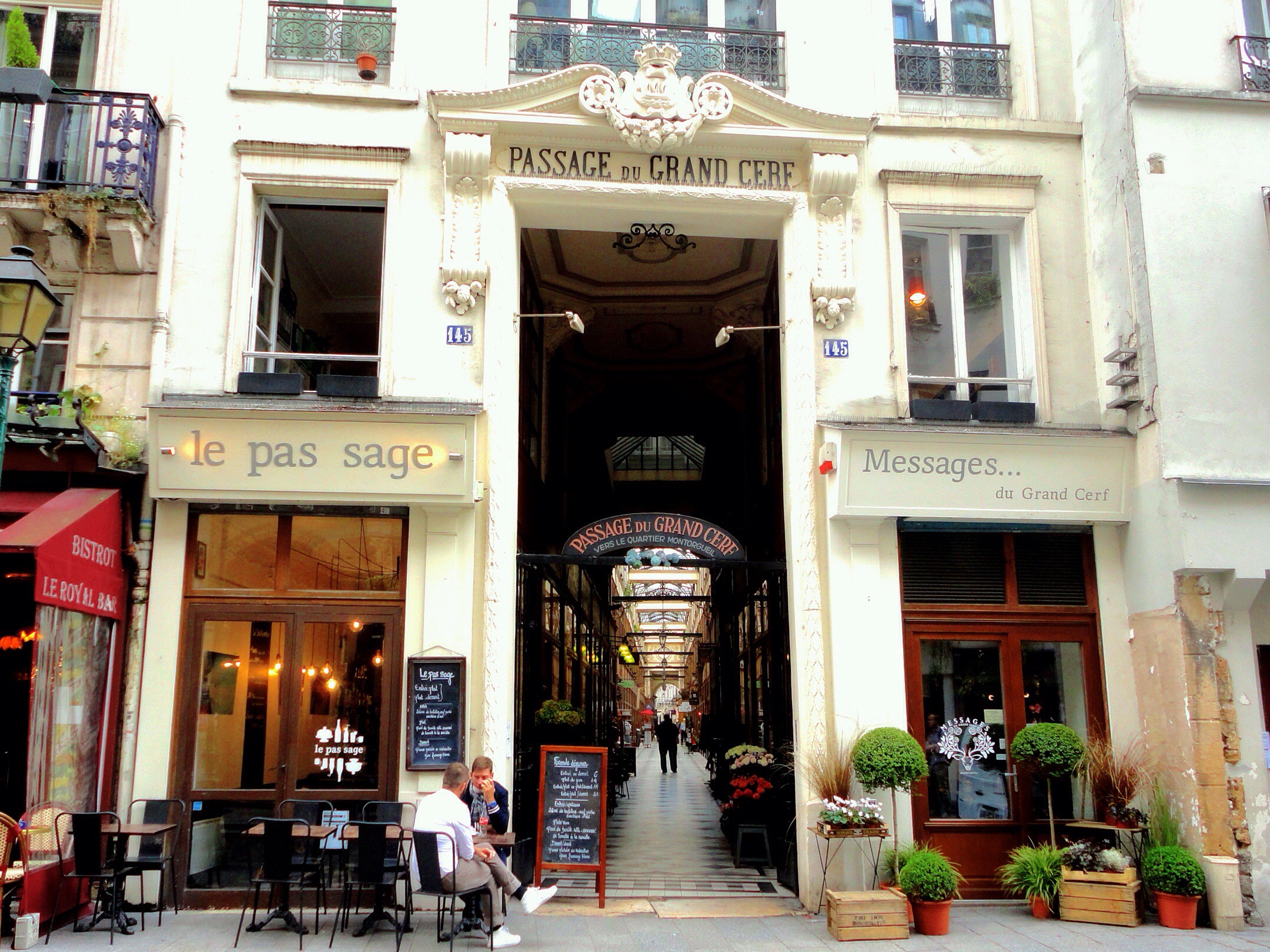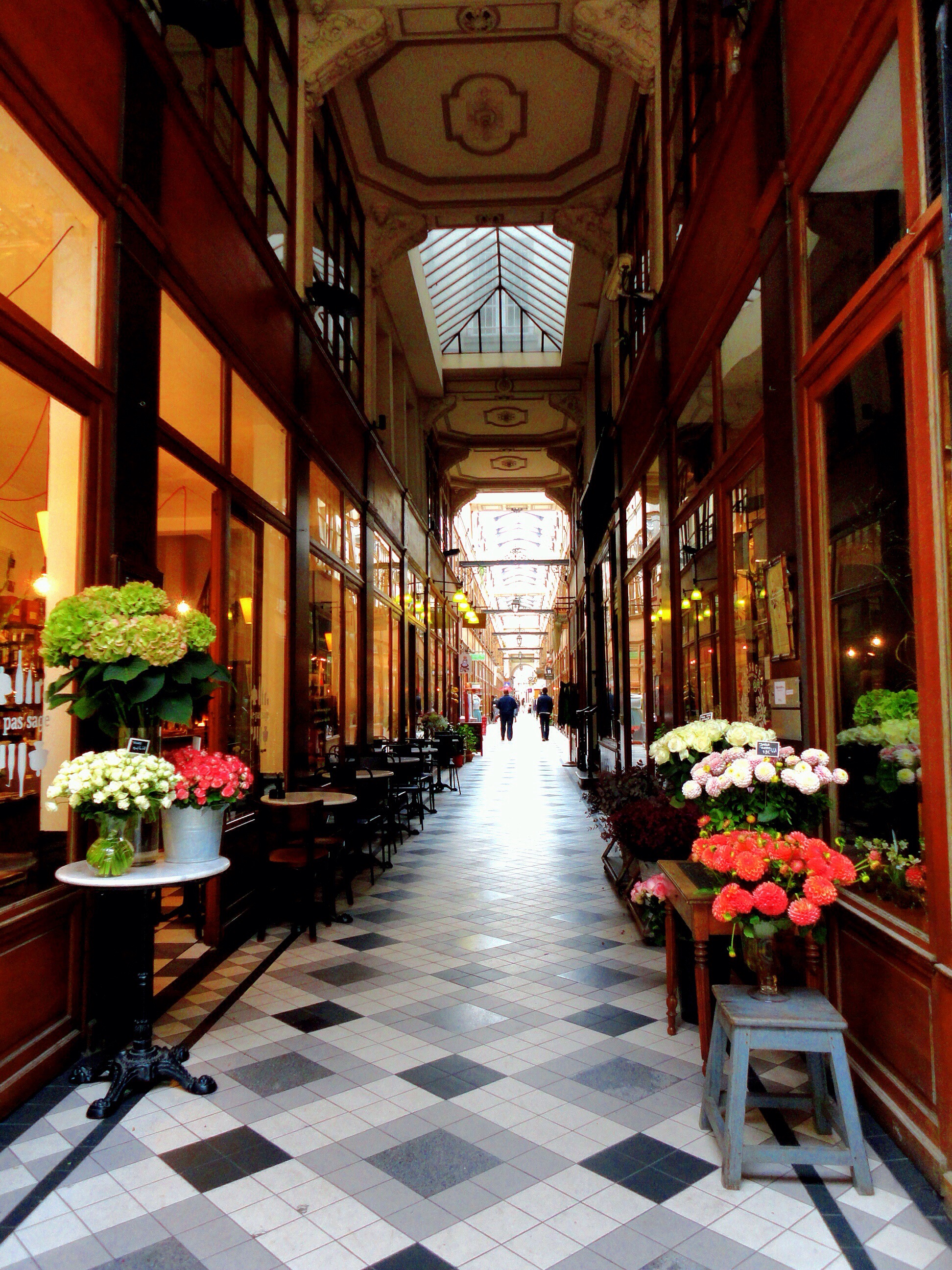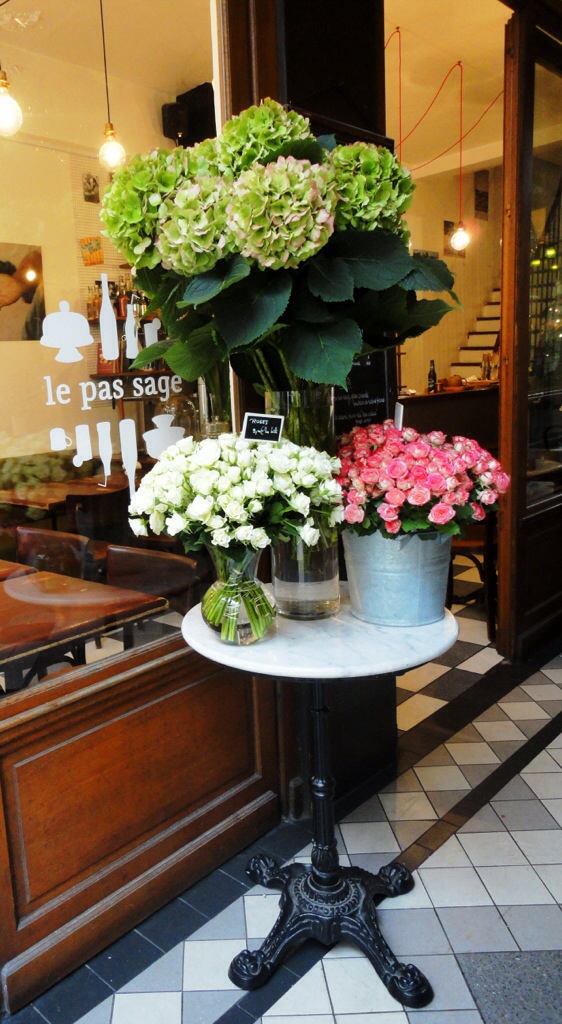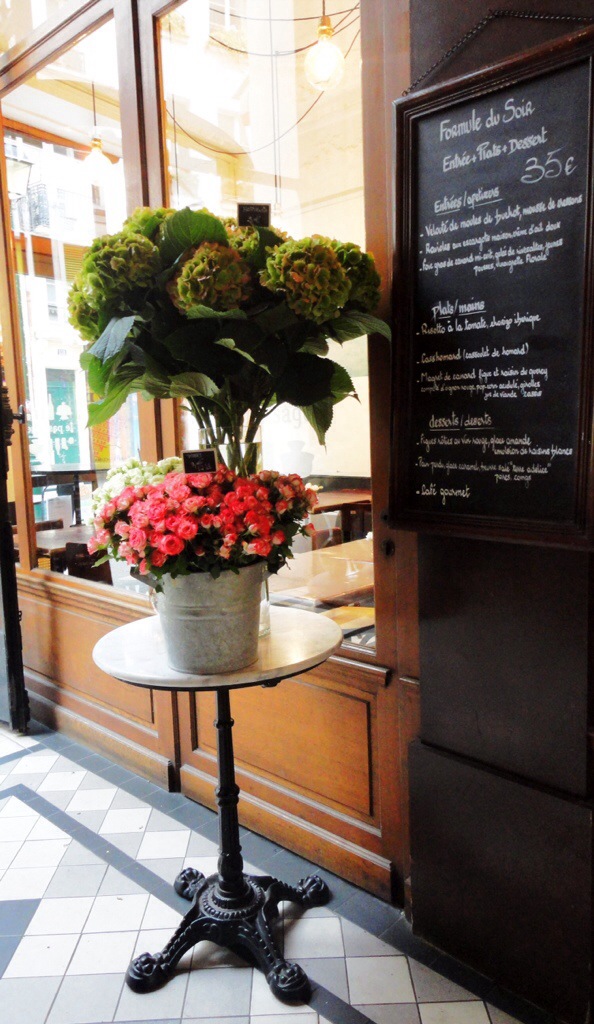 Restored to its former glory a few years ago and off the usual tourist track which means it wasn't crowded, rarely is they say despite the myriad of tempting shops within. Gorgeous Florist Marie Stark, contemporary jeweler Eric et Lydie (apparently originally discovered by Christian Lacroix) and more with très intriguing display props. Particularly enamored with a cocktail umbrella wreath (may press that idea into action for Xmas, accompanied by a steady stream of actual cocktails).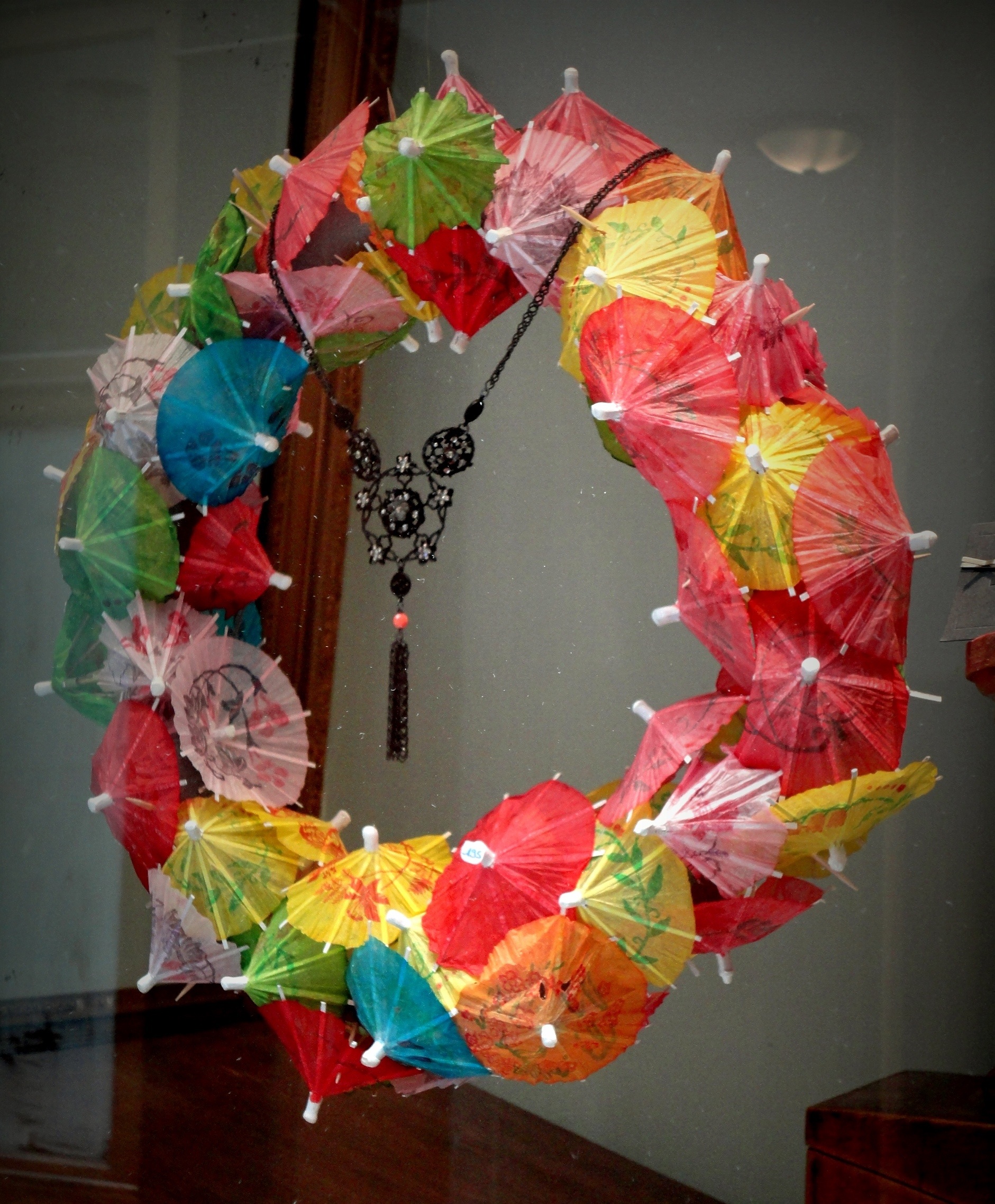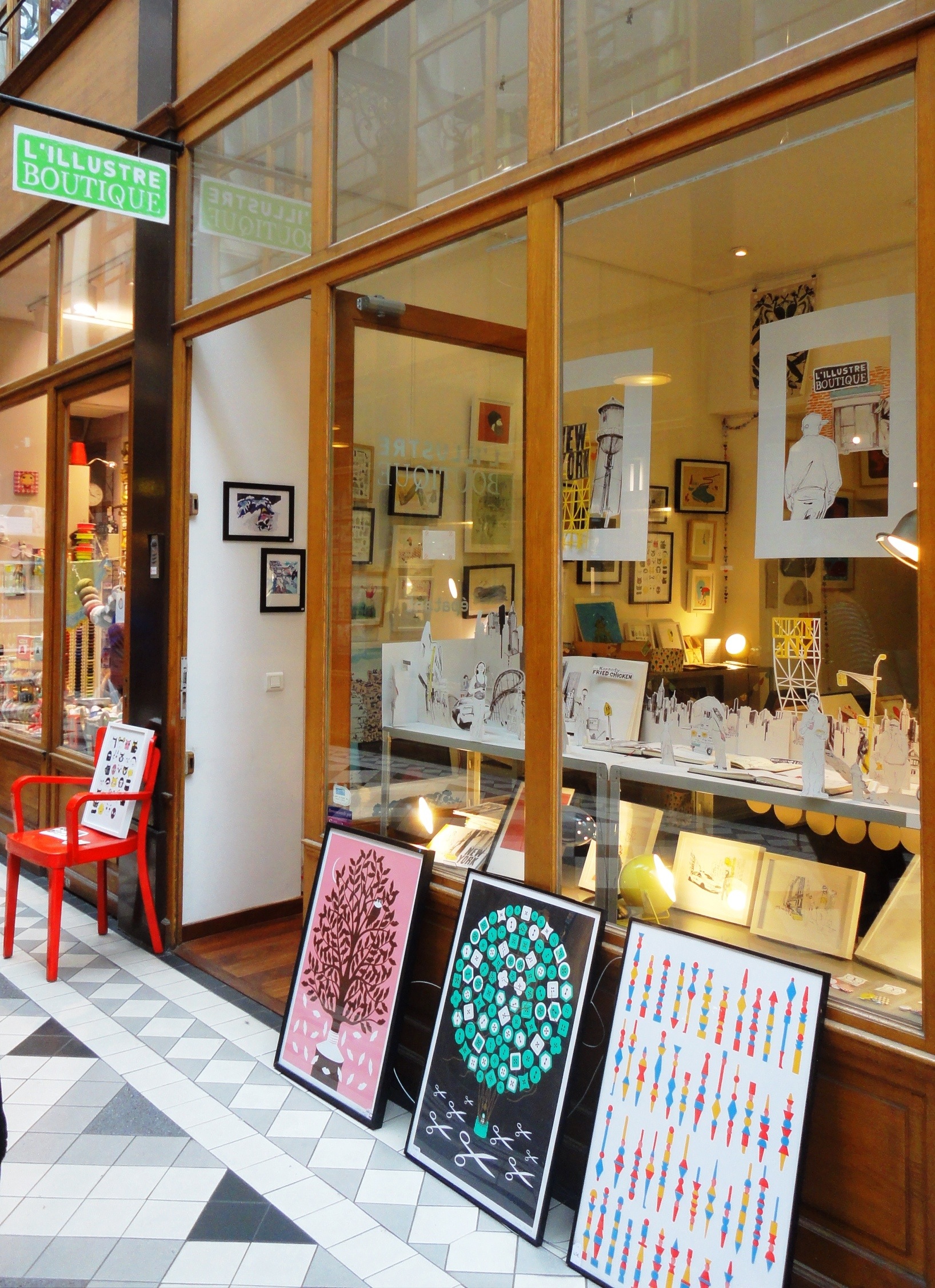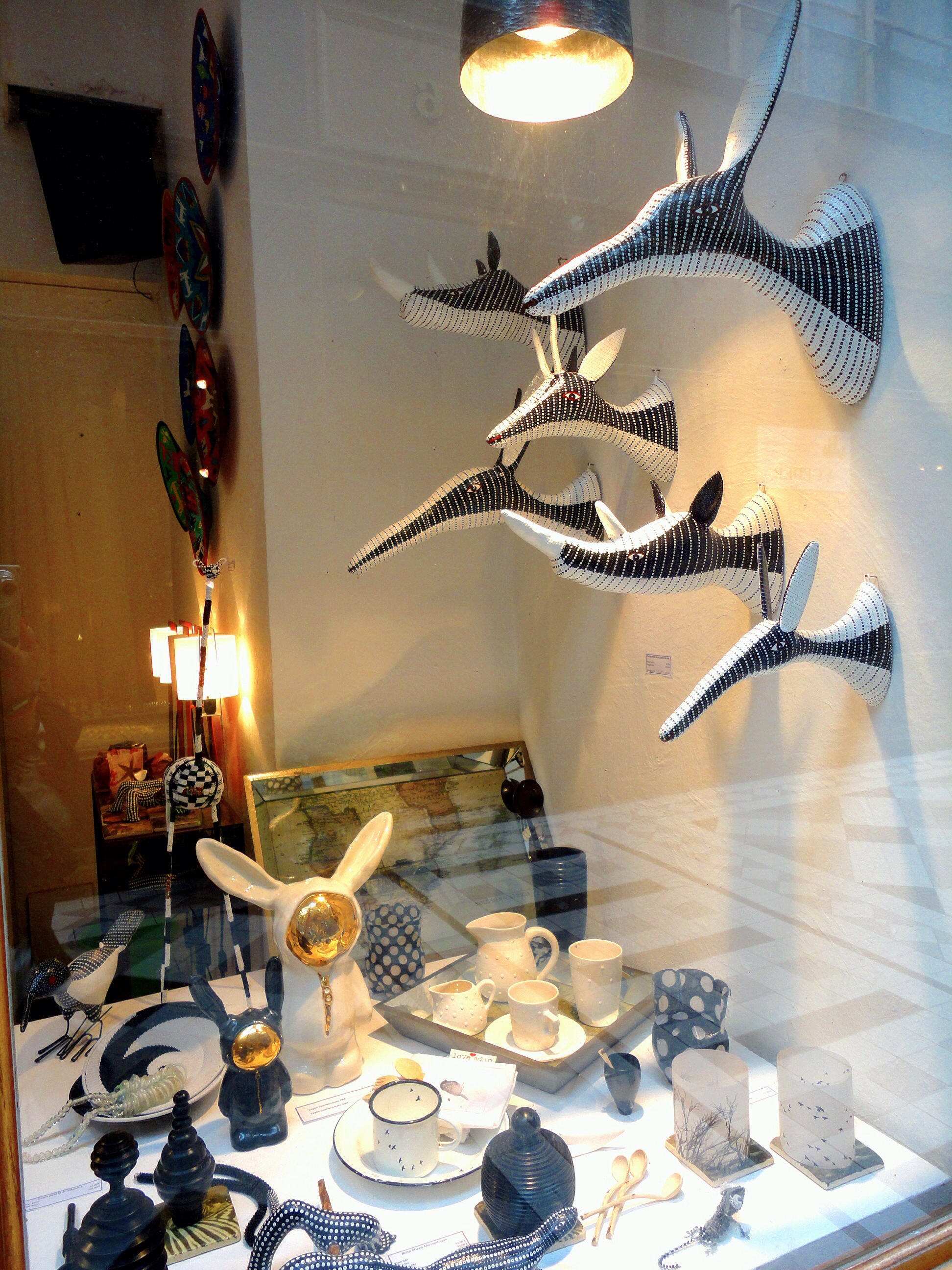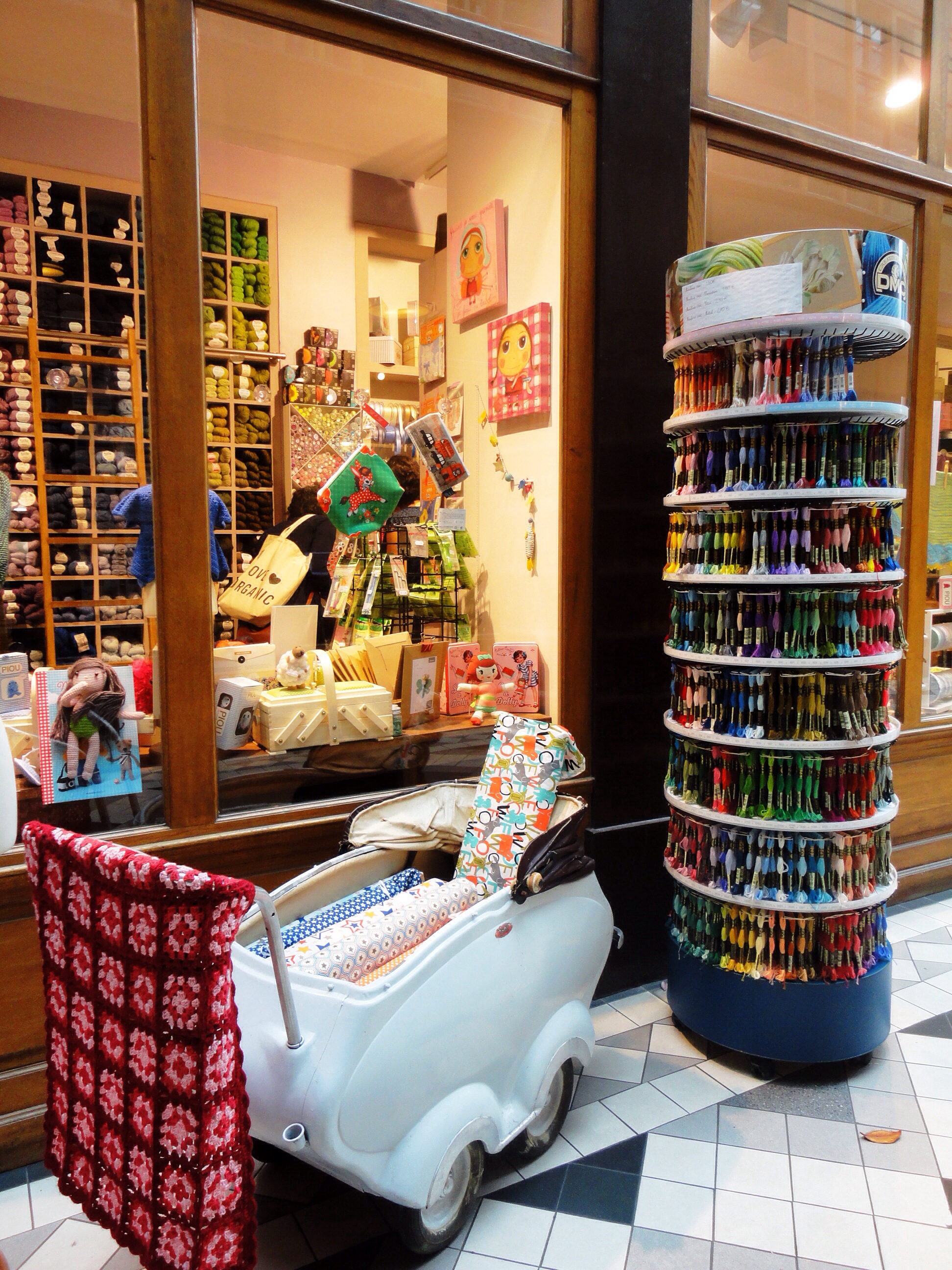 Home wares store La Corbeille for unusual finds including storm umbrellas and Pour Vos Beaux Yeux for vintage eyewear. Loved L'Illustre for cute and clever prints and right next door to a store full of gorgeous silks and wool and a dear little vintage pram housing bolts of fabric. As'art for cool African goodies and the particularly eclectic Richshaw full of twee antique pieces, from delicate door knobs and bicarb lamps to ancient decorative tins and classic comics.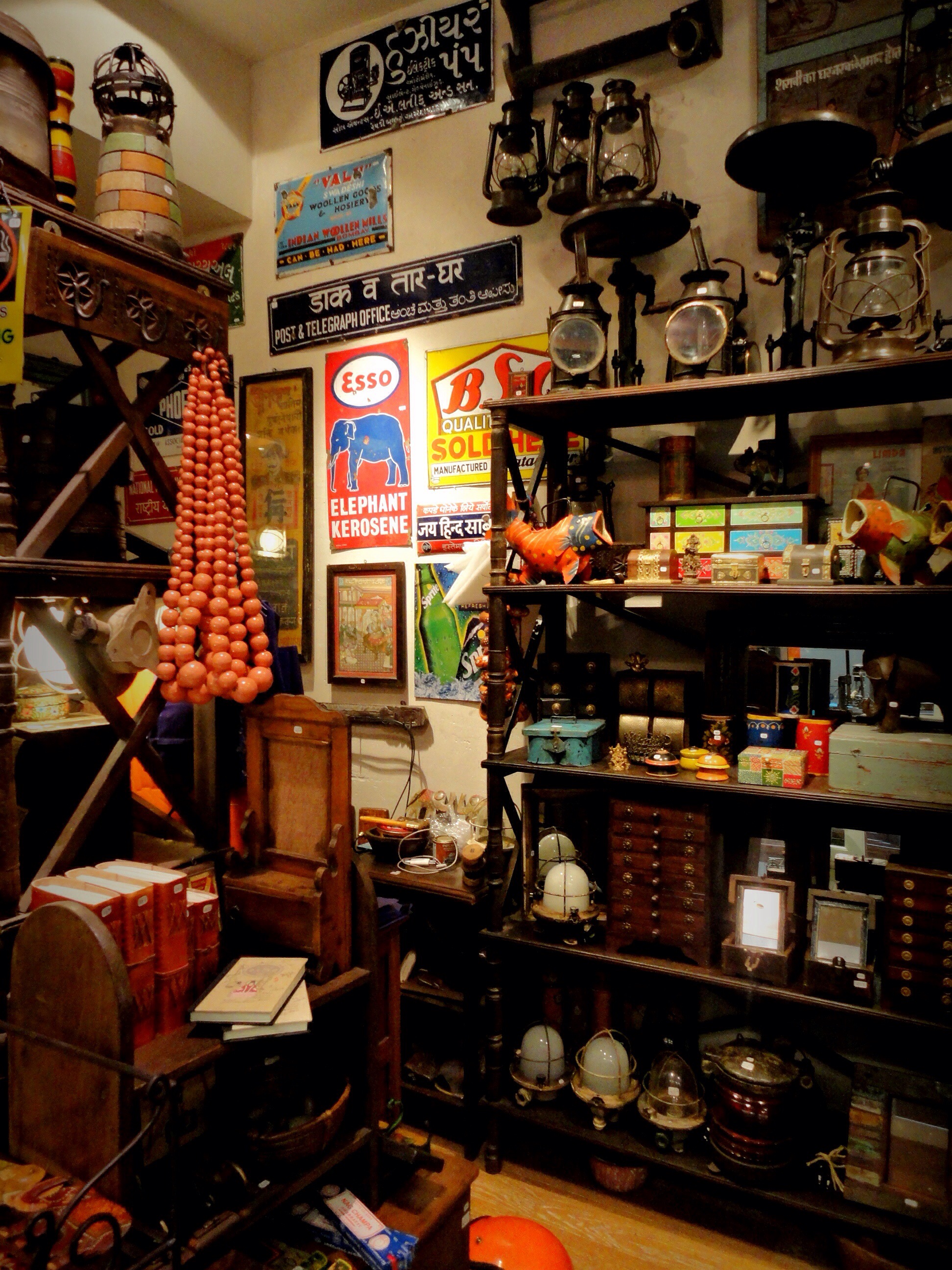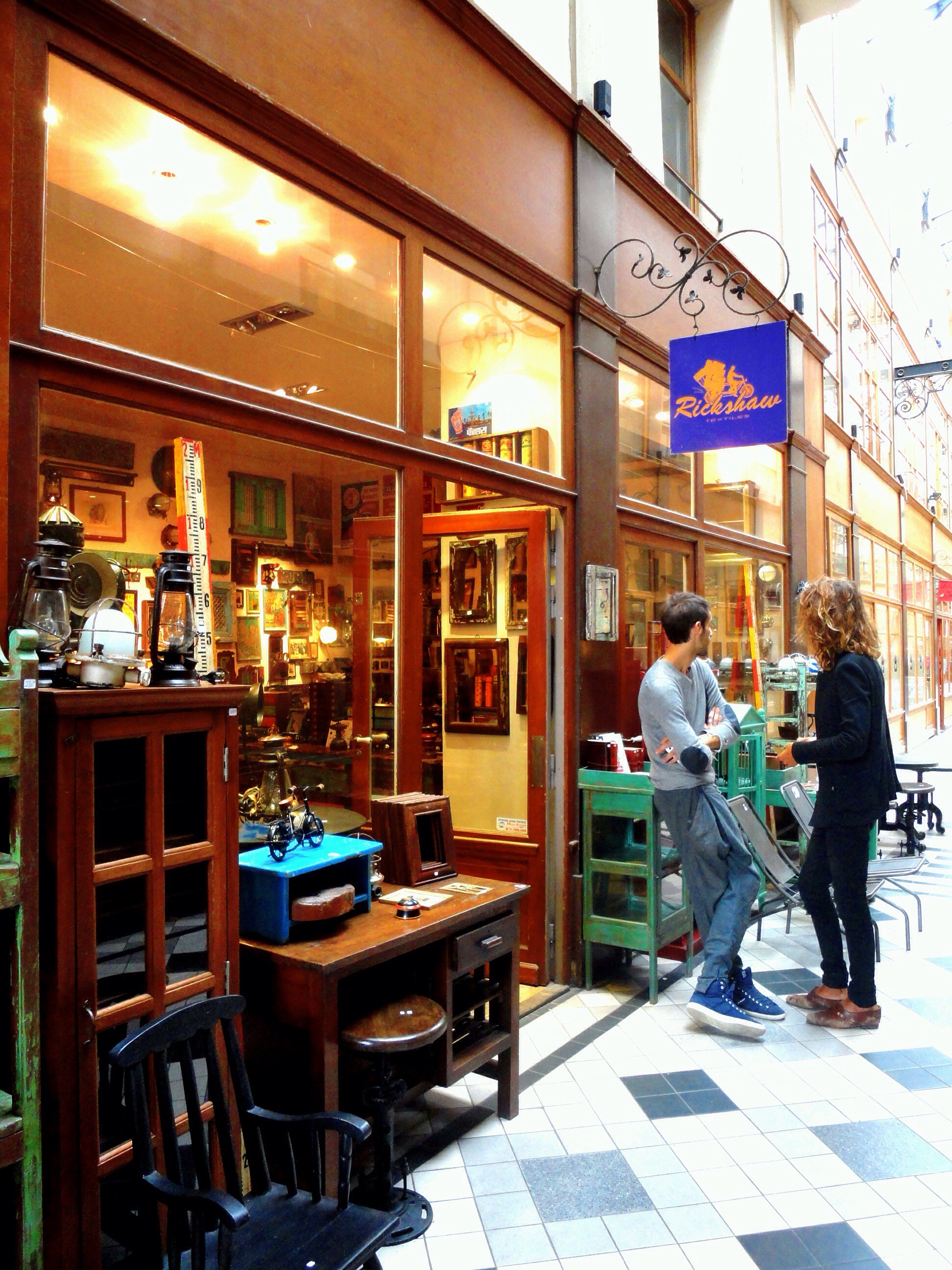 The bonus? Stepped out and onto the cutest pedestrian only rue Saint-Denis bursting with bars, Frommagerie, Boulangerie, Chocolatiers and a batch of uber coolly dressed Mums picking up tiny, chattering tots from the local crèche sporting complete 'Tartine et Chocolat boutique' ensembles. Almost made me want one…a wine that is.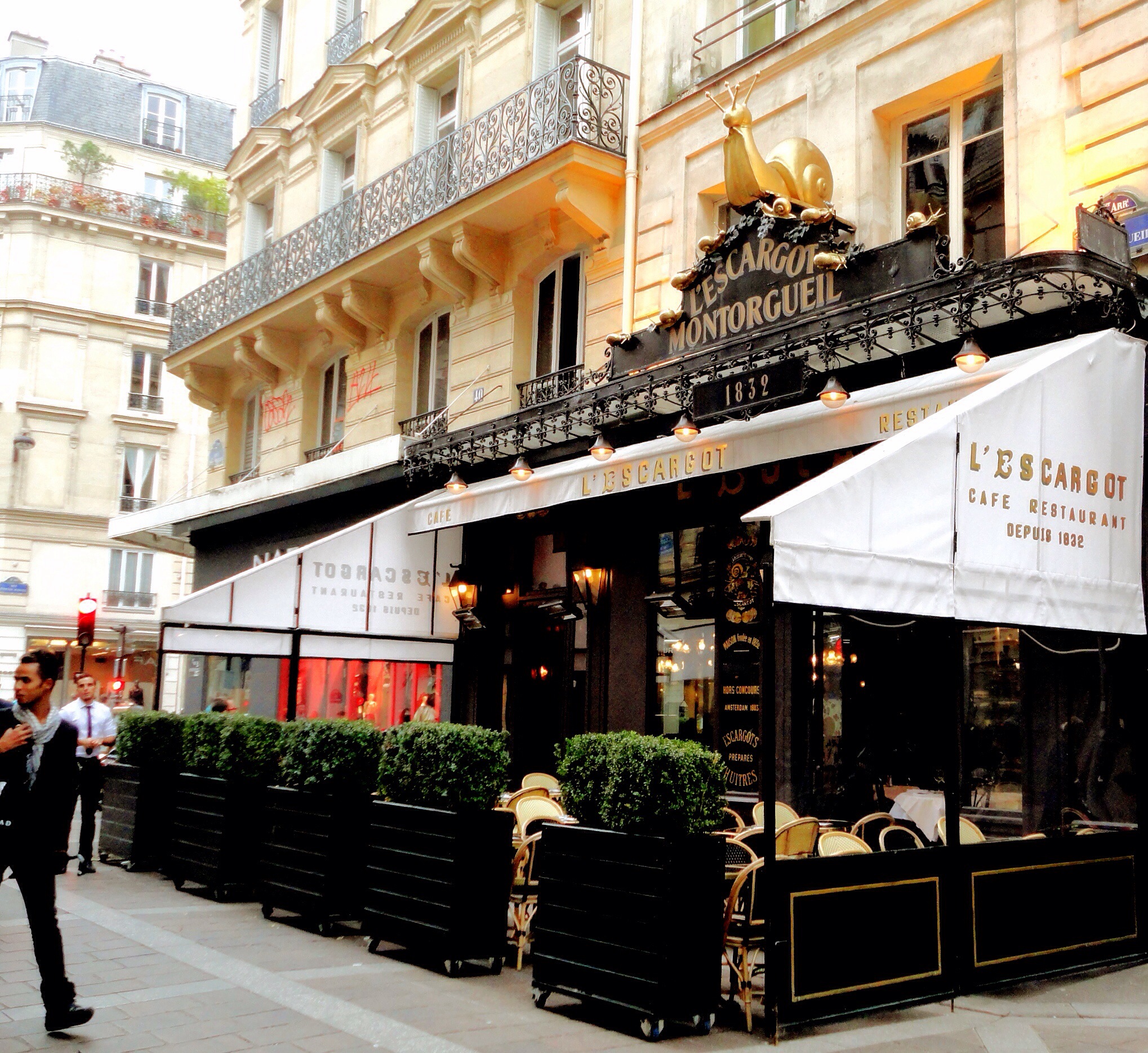 Also found an Escargot restaurant. It's on my list for dining experiences as I'm positive I can manage those 'slippery little suckers' without taking an eye out.