'Im still standing better than I did before' sang Elton John (surprise given the six Martinis he'd just thrown back with Duran Duran) as he pranced on this very street back in '83…'lookin' like a true surviver, feeling like a little kid' sang I while barely suppressing the urge to skip. And why not? I'm on the Promenade des Anglais…Nice…the Côte d'Azur…France!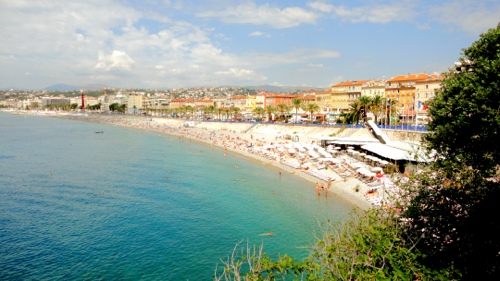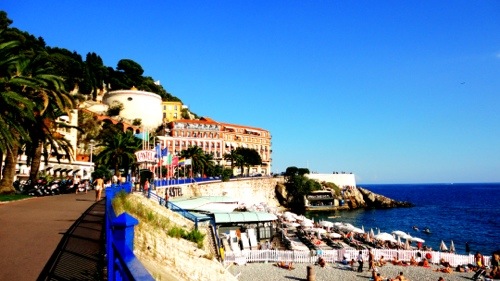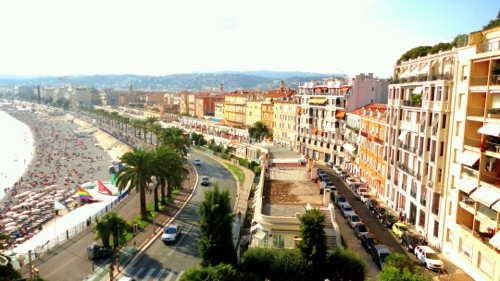 A quick sidestep to view the beach delights with a six emotion slam dunk. Curiosity, intrigue, surprise, thrill, fear, reverence. She's frail, 70+, snowy white curls, helped over the pebbles by two burly lifesavers, plunges in, flips over, topless and backstrokes smoothly out to sea, bosoms a bobbing. Elle est magnifique!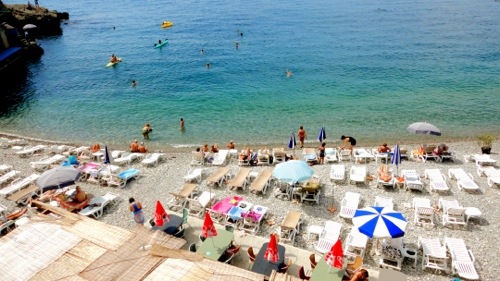 Into a side street to the old town and on through the famous Cour Saleya Saturday markets: poisson and fromage to the left; figues, roses, framboises to the right. Followed by coffee and a wonderfully fluffy omelette with the most interesting frites…slender, concave and just too delish to leave.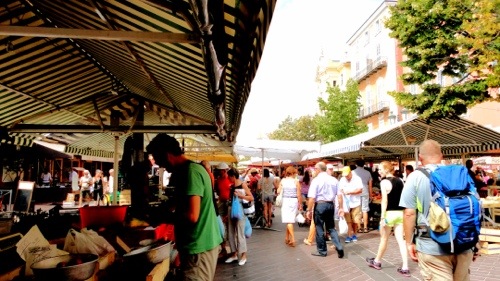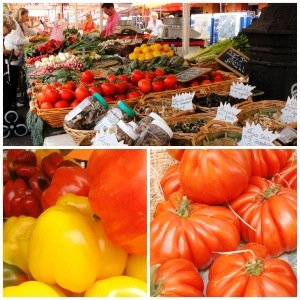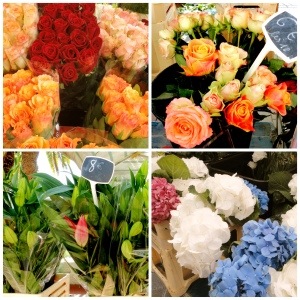 Onto the hairdresser where Thierry wields scissors like a chaff cutter while a waif with pouting ruby red lips whisks away a fur ball equivalent in size to a small blond rodent. Fringe be gone!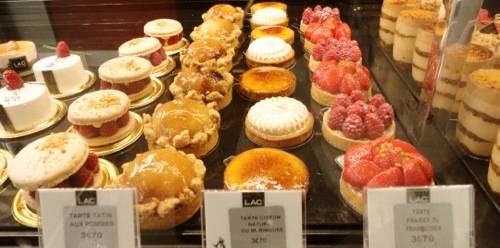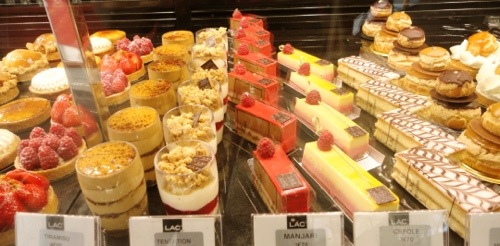 Another coffee, the pure shot of caffeine jet propelling me up the Avenue Jean Médecin and the steps to the Parc du Château, all the while jabbering step count in French, as far as 'Vingt' that is (213 if you must know). Photo op. Back down the other side to the Porte, a cocktail and aperitif, onto the No.81 and home.
Still jabbering. It's 2am and I'M STILL BLOODY STANDING!'…damn coffee.