Seminyak plays host to some amazing nosheries and the gang, keen to let their taste buds do the talking, went exploring and here are our highlights…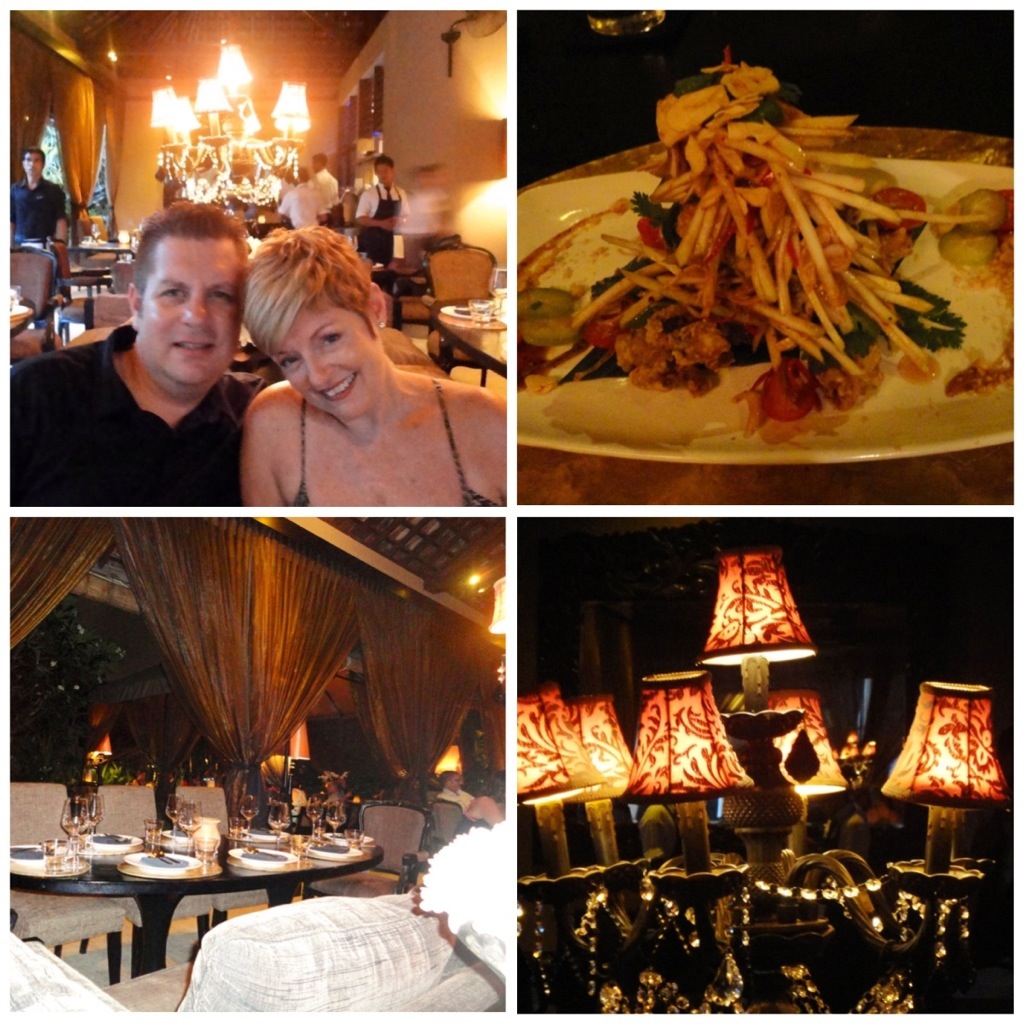 Sarong. A blend of complex yet pure Asian fusion flavours served in ambient Balinese luxe. Chilli, lime and honey Margherita, tender oysters bathed in a coriander and chilli lime dressing, a soft shell crab with green mango and tamarind chilli dressing…note a theme here? Cucumber sticks nested in ice and an intriguing coconut tapioca dessert provided a welcomed 'chilli' reprieve before taste buds deserted the building. BJ…Chef of few words thought this place was the 'mut's nuts' (his words) and the gang concurred…hot 'n spicy lovers rejoice!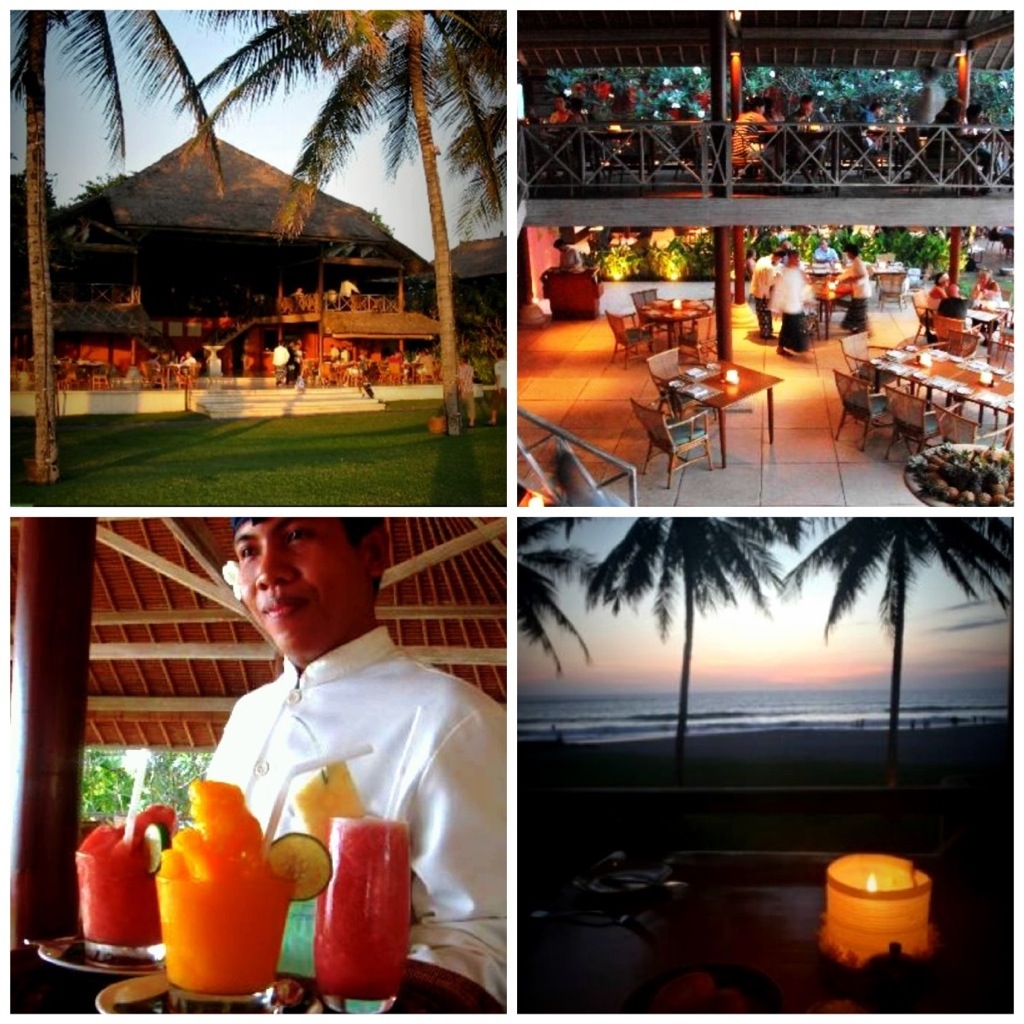 Le Lucciola. Thatch-roofed, bi-level, bumping up against palm studded beachfront, the Frangipani lounge the perfect place to sip an Appletini and graze on mud crab and lime sorbet while watching yet another spectacular Balinese sunset.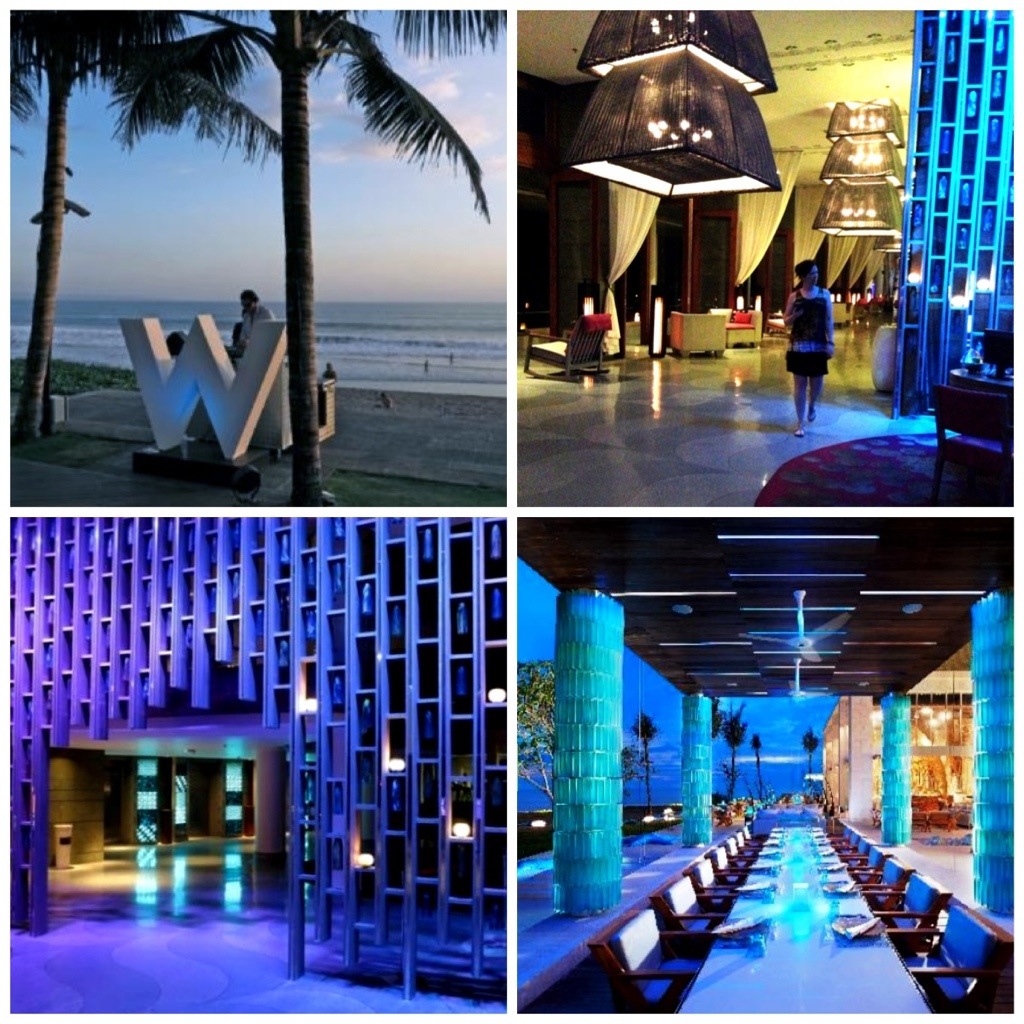 Starfish Bloo at the W for sheer splendor, the suspended birdcage seating alone enticing one to climb in and swing, not to mention clean sensational flavors, my sashimi, miso prawn soup and lime sorbet topped off with special touches including 'bugger off' spray, magnifying glasses and torches to read the extensive menu. A pretty trippy bathroom too!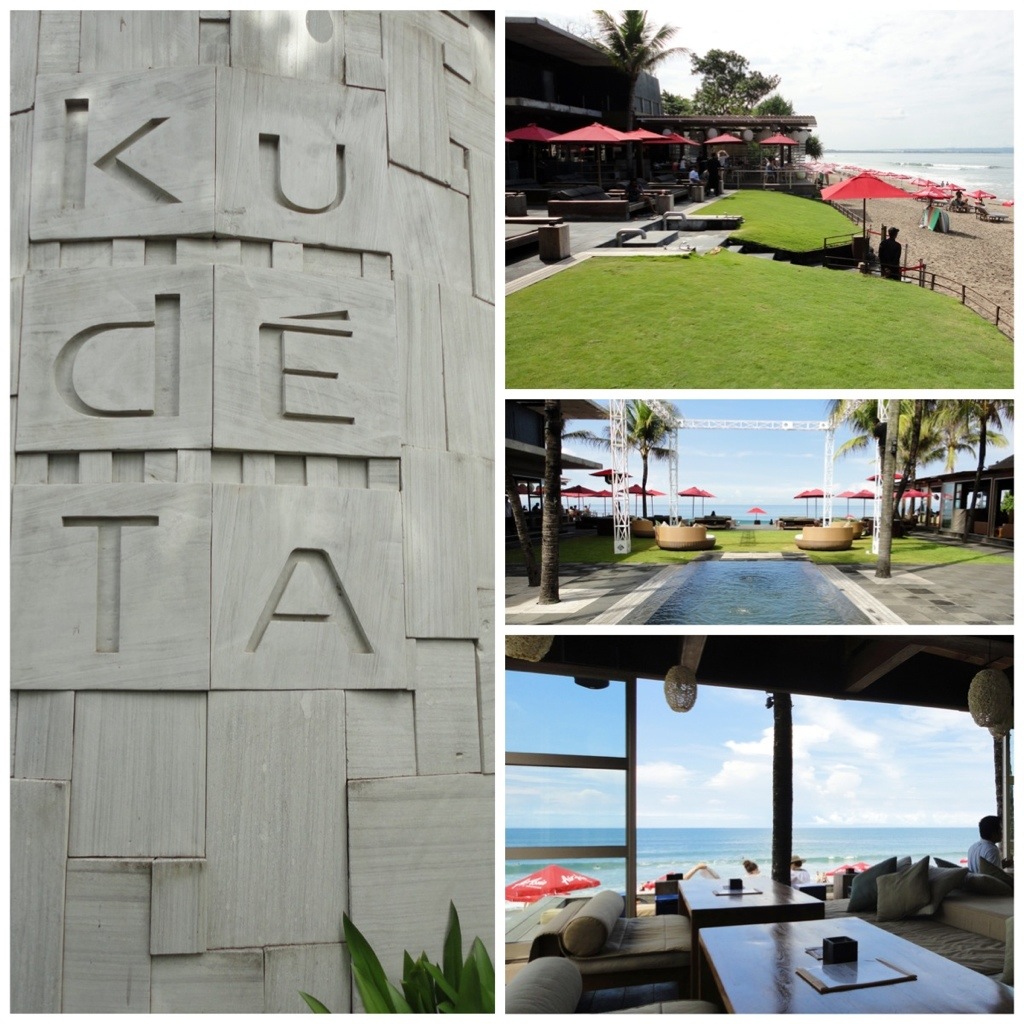 Ku De Ta, trusty fave for long leisurely breakfasts on sprawling lounges while watching the beach venders ply their wares including the ever present black pirate kite, to the unwary; pumping chill out music and a pretty damn fine luncheon menu too, not to mention our fun and funky celebratory Xmas nosh. And another lux bathroom yea!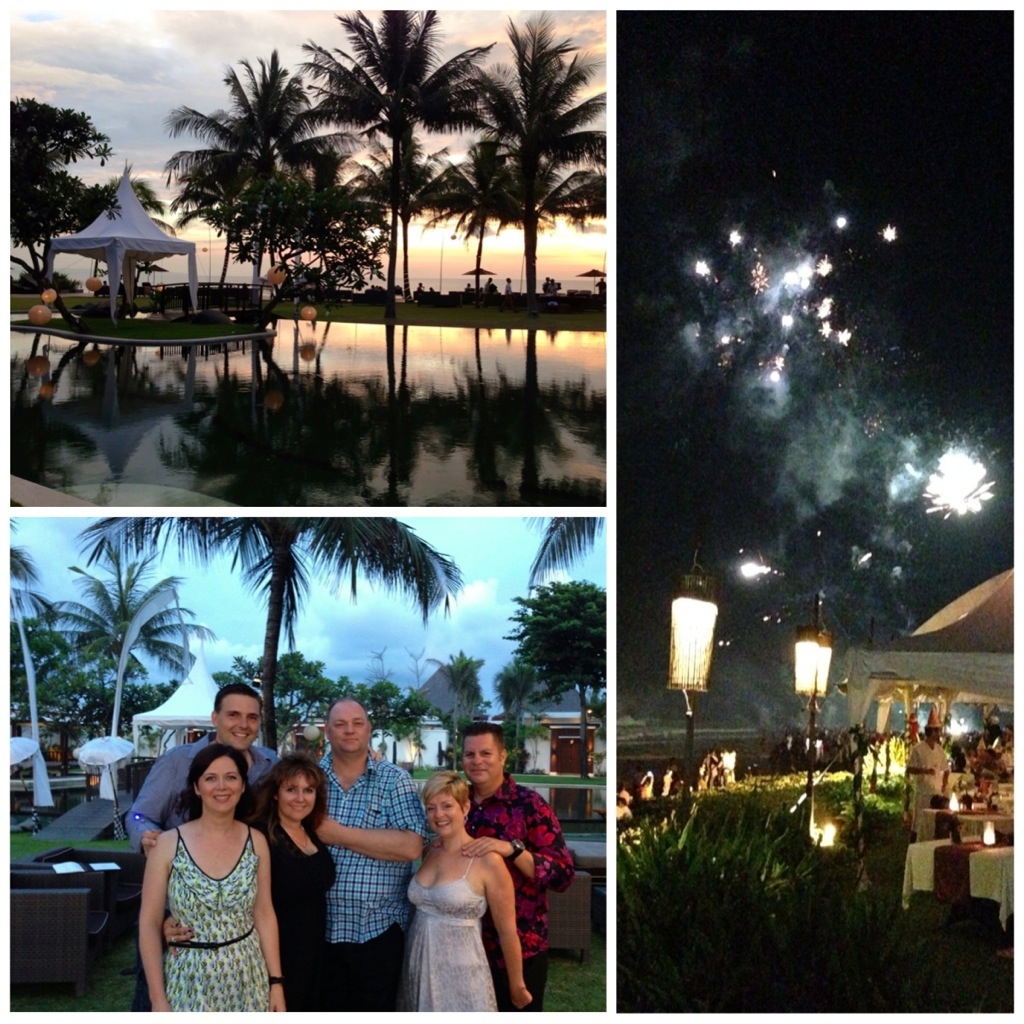 Samaya's 'Breeze' for late afternoon cocktails, corn fritters and mini burgers munched waters edge whilst watching the gorgeous sunsets, overwhelmingly friendly service, a mighty fine evening menu and a few quirky horns, random fireworks and an amusing countdown leading to one hell of a blast as we saw the New Year in.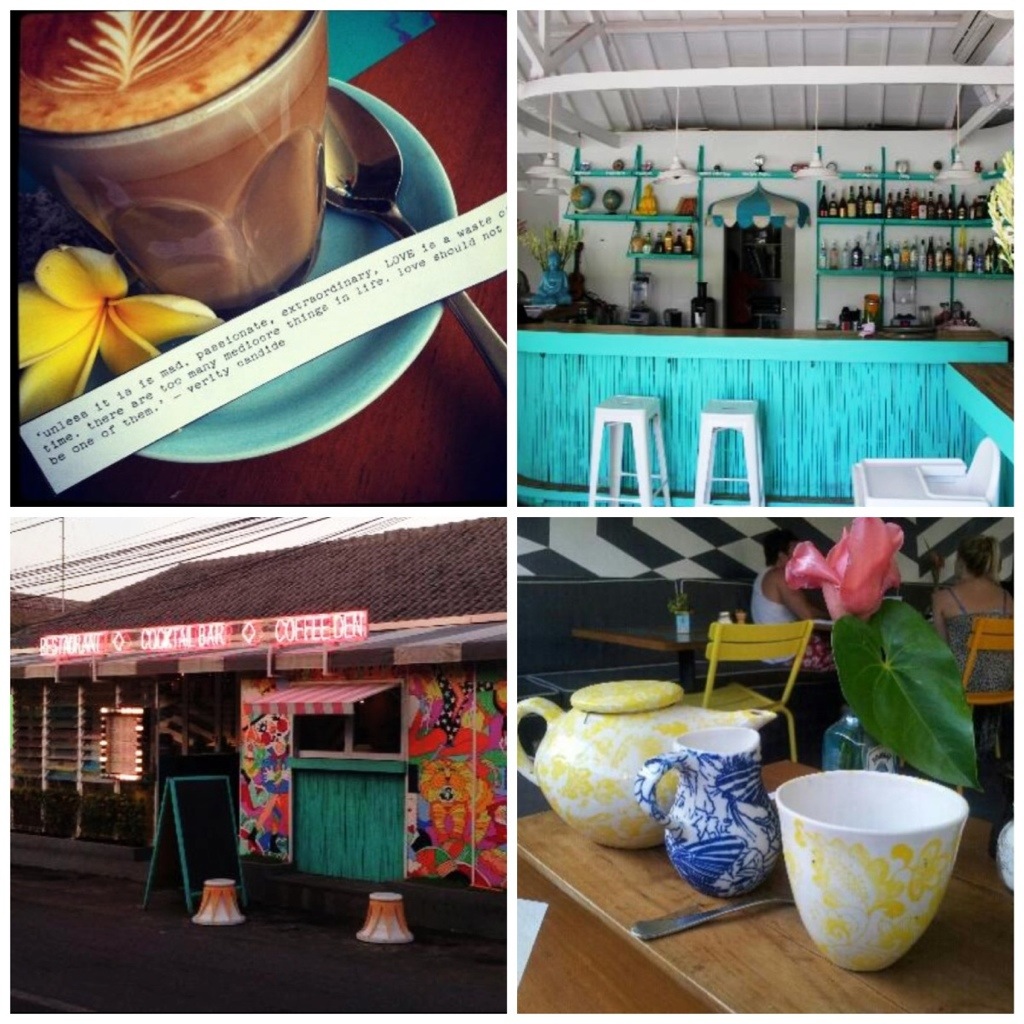 Sea Circus, for splendid coffee, tastebud heaven chilli prawn quesadillas and mighty fine avocado corn fritters, just around the corner from Body works, THE one stop body maintenance shop. A huge bunch of staff with no apparent strategy and ready to argue that you DID order the random coffee they've just delivered to your table. Bless 'em!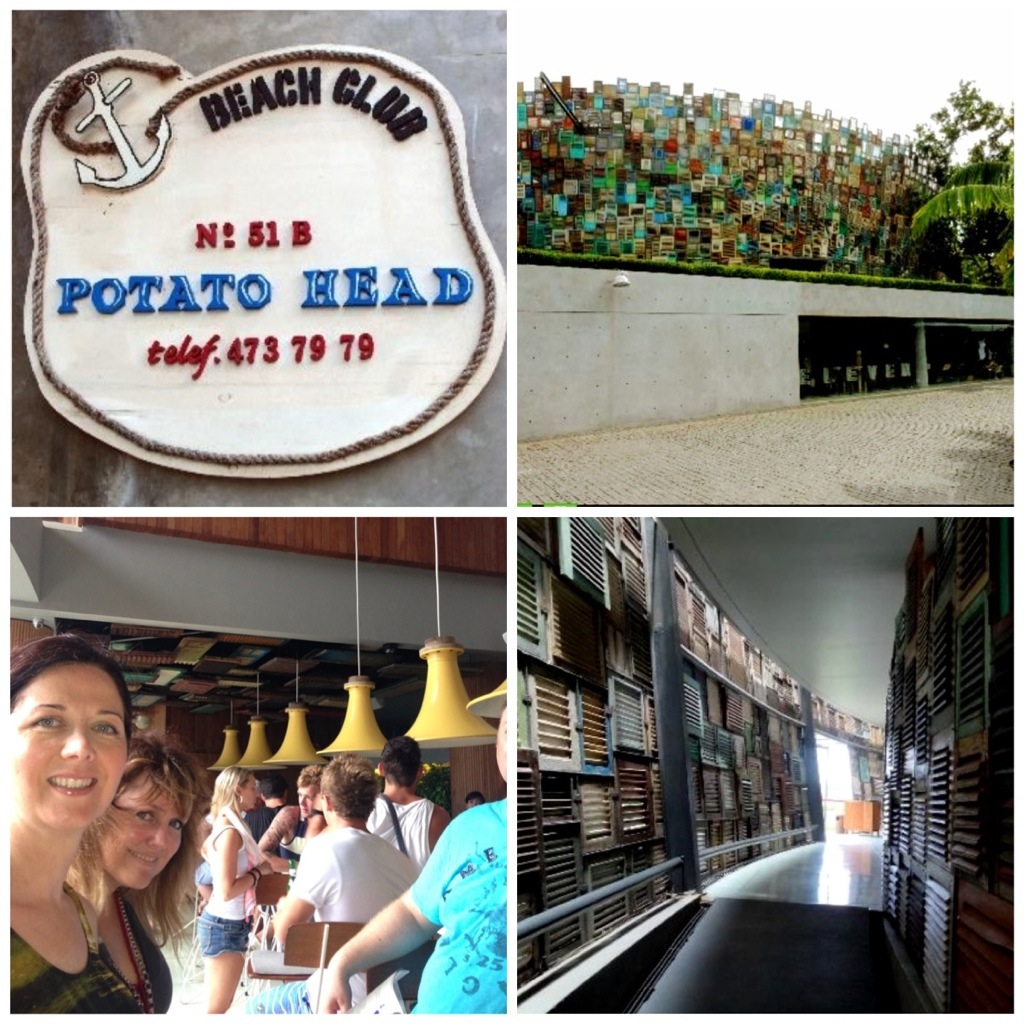 Potato Head, currently the most uber cool place to hang, brilliant conical structure composed of recycled shutters housing a groovy bar, several restaurants and again splendid beach front sunsets. The place bordering on overrated and under-friendly and would have liked to dispel initial impression but sadly had to cancel much coveted dinner booking due to unhappy tummies. THE place to be seen NYE however a number of resulting drink spike reports.
Grocer and Grind for more excellent coffee and breakfasts, just don't order a takeaway bacon 'n egg muffin …runny yolk and white t-shirts don't mix but hey that leads to just one final suggestion…wet wipes! Stock up on them. Lots 'n lots of 'em.
I'm sure you have many more yum spots to share, please do.