Challenged with delivering a presentation to a 'take no prisoner' audience? Frightened at the prospect of conducting business with that very, very, very VIP? Been there, done that and you know what? I actually survived. How? Well I adopt a 'fake it till you make it' approach. On occasion I even resort to imagining my audience naked…sitting on the loo…with pumpkin heads. I know, I know…but it works for me. Here's one very famous individual's own coping mechanism.
Sassy, stylish iconic Lauren Bacall was so nervous during her very first scene with Bogart in 'To Have or Have Not', her trembling hands prevented her from lighting the cigarette required for the scene. So what did she do? Eyes down, she poured all her energy into focusing on those hands until they stilled…then, chin still to chest, lifted her eyes to his. And thus was born 'The Look'. And a place on the Uber cool Hollywood A list. And Bogie's heart. Poor pet had no idea she was actually 'faking it 'till she made it'.
Lending further cachet to her iconic status, Bacall also had a number of memorable observations on life. Here are my faves…
On speaking up: 'You can't acquire a voice. Either you have it or you don't'
On creativity: 'Imagination is the highest kite one can fly'
On aging: 'I think your whole life shows in your face and you should be proud of that'
On splitting up: 'In Hollywood, an equitable divorce settlement means each party getting 50 per cent of publicity'
On Celebrity: 'I hope I'm thought of as not just a showbiz personality, but as someone who has lived a life and who hopefully made a contribution to something along the way – someone who is a human being as well as an actress.'
Well done and well said Bacall. RIP. Now what about you, what's your secret weapon? And what are your most sage observations on life?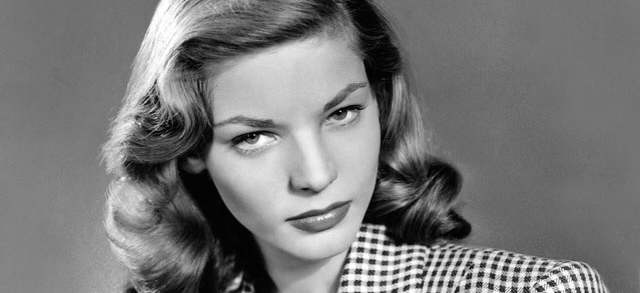 Photograph: Silver Screen Collection/Getty Images