Breakfast in the old quarter followed by a quick stroll through the Nice Antique markets then off to St Paul de Vence guided by Ducky (Kim)* and Bella (Donna)*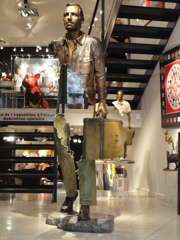 Quaint, medieval, walled, shades of Sarlat evidenced by narrow alleyways, fascinating shops, intriguing art and sculpture, all of us quite entranced. Tapas, Roquford salad, G&T then off to Monaco.
Wow! The most awe inspiring Yachts in the harbour, there in anticipation of the Grand Prix scheduled within the next few weeks. Fifi claims hers, the enormous…make that the gigantic 'The Moura', actually owned by a Sheik, Pixi rather fond of the very large Sail Yacht next door and Bella has her eye on the sleek navy number. The boys have moved on from Yachts to chicanes and racing track conditions. Quick tour around the place then the breathtaking coastal route back to Nice in time for a leisurely dinner on the terrace and sleep. Tomorrow the five lands – Cinque Terra.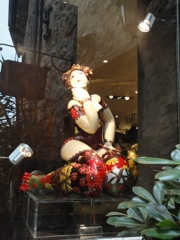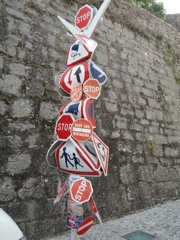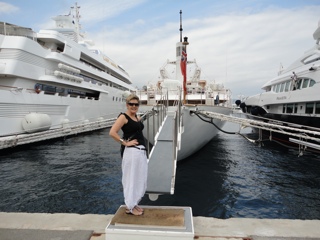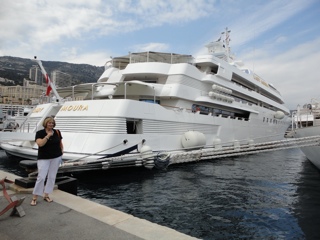 *Newest toffs:
Giovanni (Ducky) de la Rhodes – Kim
Donutella (Bella) de la Rhodes – Donna