The Le Lyrial. One of the French company Ponant's fleet, a petite ship carrying maximum 235 passengers plus crew. And a mighty crew it is, 148 to be exact. Photographers, beauticians, cabin attendants and wait staff; Chefs (12), bar tenders, musicians and dancers, excursion managers and engineers; our ship's captain Olivier Marien and a cluster of crisp white clad officers.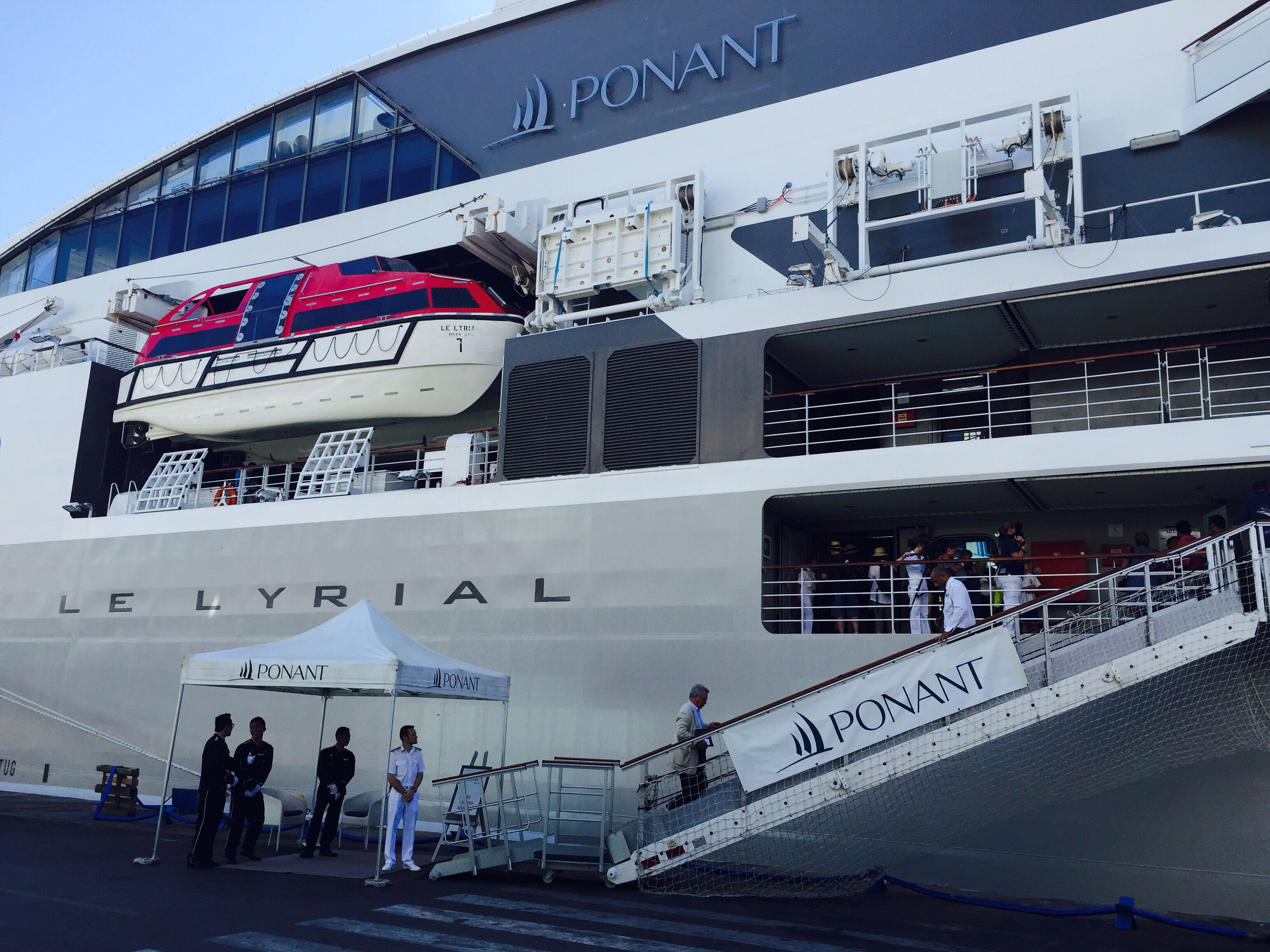 Captain Marien looks way too young but exudes an air of confidence that tells us we're not likely to do a 'Costa' any time soon. Proven as he and his team steer the ship deftly through the Corinth Canal aided by just one small tug-boat, the walls so close you could reach out and caress their rough lime surfaces. A spectacular experience enhanced with champagne and the strains of an accomplished violinist. One classy boat this! Or should I say 'Tout à fait magnifique!'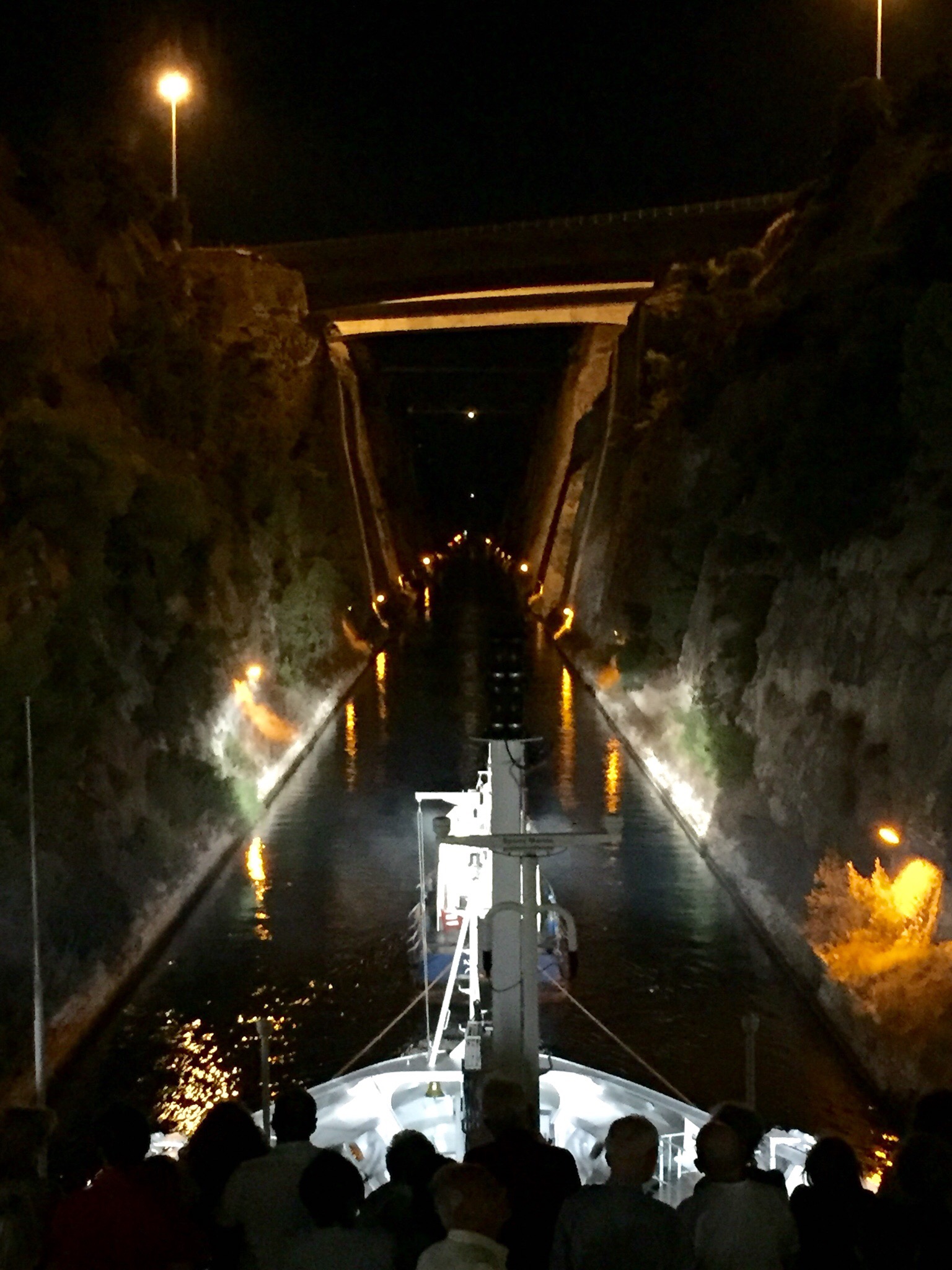 But first we board (Athens), settle in, oooh and ahhh, take photos of cabin, ocean, heck anything that doesn't move, knowing full well post holiday photo audience are already stifling yawns. Attend recon in the ship's theatre announced in both French and English followed by life vest exercise where voice in head wonders exactly what that bit might be for followed by another exclaiming 'dragging you back out of the water idiot!' Note six months worth of French classes flinging themselves overboard…sans vests.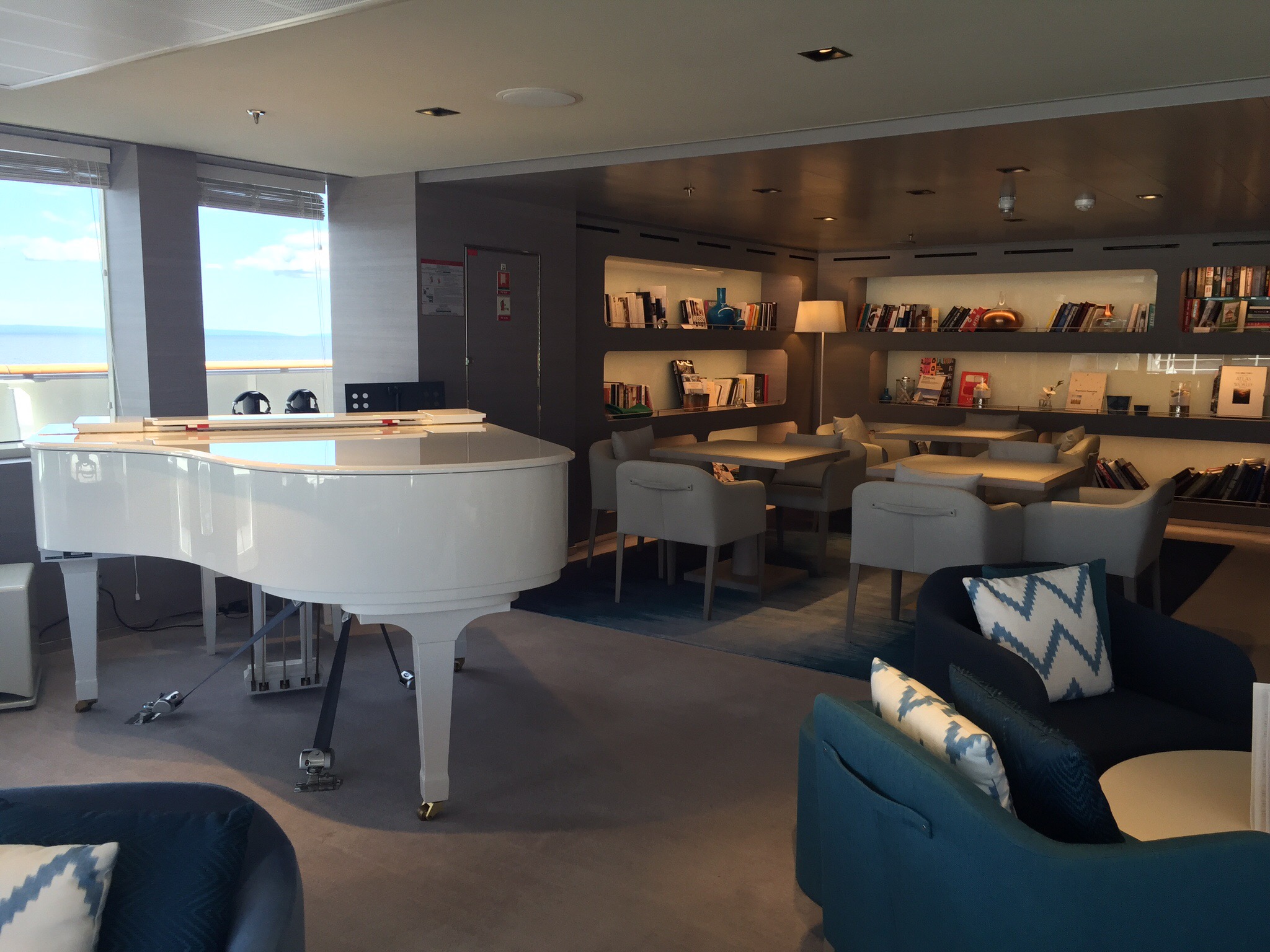 Choose this eve's restaurant, forward deck? Pool deck? Decisions, decisions. Instead settle on sipping cocktail of the day up top while toning down slightly bogan voice in head screaming 'Free alcohol? I LOVE this ship!' Gazing at the French flag wafting gently in a softly muted sunset breeze, accompanied by a jazz singer with thigh gap and slinky Sade moves, I pause to admire the stippled wash of the ship's wake. Reminds me of Wagu steak, fine dining tonight it is. Pinch self. My trusty travel bud Jen exclaims 'If a girl's gotta do a cruise, might as well do it in style yeah?' A toast to her for choosing this gig. And to the coming days. And to…us…and you.
Now dedicated readers listen up. Dodgy ocean faring wifi will require temporary default to brief Facebook brags for fam and friends keen to enjoy a day by day account of Greek Island and Croatian onshore gigs. For those keen to learn more or contemplating a similar cruise, stay tuned for one biggie blog sharing a tad more detail, straight to you from our disembarking destination (Venice).
Bon voyage to me, love to youuuu! X